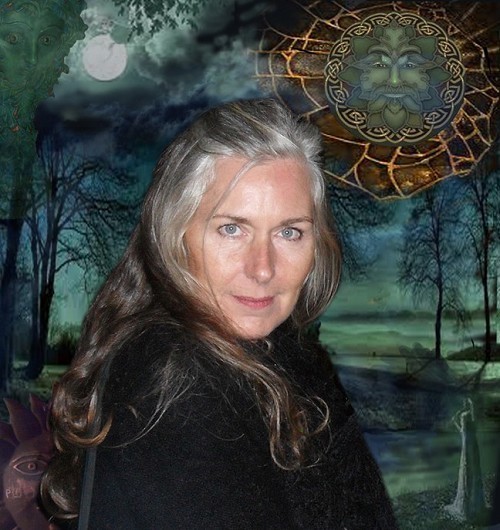 offline
PIN: 4885
Login or Regsiter to add Kathy to your Favourites
More Readers
Psychic Reader Profile: Kathy
Tarot Clairvoyant
My life's experiences have brought me directly to this point. I used to hear an 'inner voice' when I was a child and presumed everybody did. When I got older and spoke about this it didn't take long to realise that not everybody did and for a long time thought I was mad. Often during the most painful times of my life, this inner voice would reassure me that one day everything would become clear and make sense. At times when I just wanted to go to sleep and not wake up I was 'told' that this was a journey I had agreed to embark upon before 'coming here' Then one day in a bookshop, I was in my early 20's, a book called 'Discovering Your Past Lives' by Glen Williston and Judith Johnstone, literally jumped off the shelf and landed at my feet......I bought the book. This book changed my life. It was a revelation. I couldn't believe that written down in a book was information about everything that I deep down believed. This gave me the confidence to talk openly and honestly about myself, something I'd never been able to do for fear of being called weird. I believe we all have this gift, and my aim is to help people realise their potential
What do you like most about giving readings to clients?
I am fulfilling my role in life as a healer. Experiences throughout my life have brought me to the understanding that I am on this earth to help and guide people. I love how the magic of the cards and insight from my guides gives people the help they need when lost on their path or going through difficult situations.
How would you say you are typical of your star sign?
I am Scorpio. Loyal and true. I have a desire to do good in the world. I read that Scorpio has the ability to connect with people who are suffering and in pain, either mental or physical and believe that my traits are to assist me in my work as a healer.
When do you remember being first aware of your gift?
When I was a young child, around the age of eight, a woman moved into my street. One day when I was playing out, I saw her sat on her step with many cards scattered about on the floor. As I passed I slowed right down and was trying to look at them, she called me over and showed them to me. They were beautiful and full of colours and figures which seemed to be alive in a world of their own, dancing in the rays of sunshine. It was like magic and the feelings they gave me made me feel alive. That was my first introduction to Tarot. When I was older and got my first Tarot deck, I was dumbfounded when experimenting on my friend and began to tell her things she knew I couldn't possibly have known.
What is your most memorable experience with a client?
I have many memorable moments with clients. In relation to this though, one that stands out is when I was giving phone readings. I don't think I truly believed that Tarot could be done on the phone and there were many times I used to think....What if I'm wrong? Especially when a man who kept ringing me and asking if the woman he loved was being honest with him. She was married and kept assuring him she was going to leave her husband. He would do anything for her and lavished her with gifts and money. All I could see in the cards was that she was using him. Although I told him this, on quite a few occasions, he would constantly tell me different whereby I began to doubt myself. Then he went to visit his home country in India where he was given a reading by a Hindu Guru who told him everything I had been telling him. Although I was sad for this man, I was inspired to know that Tarot could indeed work on the phone and it was just about tapping into the energy. I was very grateful to him for ringing and confirming my readings.
What other experiences or qualifications do you have that you feel compliment your work as a reader?
A lifetime belief that magic does indeed exist and countless experiences of such. I am also a trained counsellor, Reiki healer and EFT (Emotional Freedom Technique) practitioner.
What is the most important thing for a person to consider when they decide to have a psychic reading?
A tarot reading is a tool for spiritual guidance. A person having a reading should always remember they have free will and use their own inner wisdom before making decisions. Tarot is a bridge between the conscious and unconscious mind and therefore does not have all the answers but rather gives clarification of actions needed to assist in the journey of life. I also believe they are magical and have myself experienced many amazing things. For example, doing a spread, reshuffling the cards for more insight and having the same cards reappear in the same positions.
Reader Calendar
This reader has indicated they will be logging on for us at the following times:
Pay by Phone
0905 789 1111
When prompted, enter pin 4885
Calls cost 80p per minute plus your network access charge. All calls recorded. 18+. Entertainment purposes only. You must be the bill payer or have the bill payer's permission. We may send free promotional messages. Customer services & marketing opt out 0161 607 3013
Pay by Credit/Debit Card
0161 864 8555
When prompted, enter pin 4885
Credit/Debit cards: £16.80 for 20 mins, £24.60 for 30 mins & £48.00 for 60 mins including vat. Terms and conditions apply. Money back guarantee on debit/credit card telephone readings (see help pages). Wallet readings available on this service.