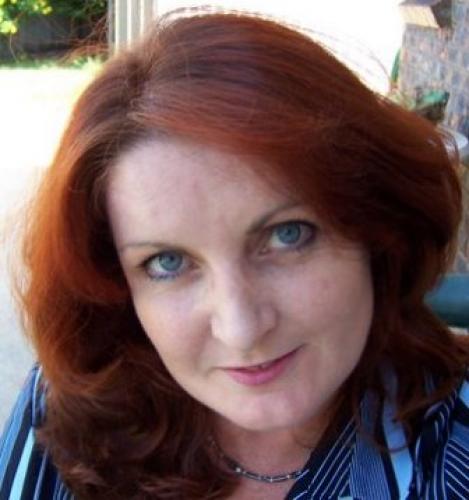 offline
PIN: 4930
Login or Regsiter to add Kristen to your Favourites
More Readers
Psychic Reader Profile: Kristen
Tarot, Clairsentience, Clairaudience, Hermetics, Laya Yoga, Astrology, Chromeotheraphy etc
I am a student of the Esoteric and have been for over 30 years. My journey on this path has been blessed with mentors who have pointed the way in the realms of Astrology, Esoteric matters, Tarot, chromotheraphy, Laya Yoga. Clairsentience, Clairaudience etc. None of this knowledge did I ever want or seek out. It simply happened. If it is true to say 'When the student is ready the Master appears' then this is how I entered into the spiritual realms of Esoteria and became an aspirant on the path.
My mentors came into my life when the time was right and so began years of training and discipline which still continues.
In turn I have passed on to my own students the information given to me by learned ones, carnate and discarnate via lecturing, seminars, workshops newspaper articles as well as one on one tuition.
Life is a succession of cycles and rhythms, peaks and troughs. Being able to recognise and work with particular energies and extract information using any one of the esoteric channels is part of my work.
What do you like most about giving readings to clients?
The information which clients ask for, and are given - should be the Will of of the Universal Consciousness from which all things emanate and is there for all 'truthseekers' to tap into regardless or race, gender or creed. There is no magic wand to wave. The client and I embark on a journey and together we seek a solution with the guidance of the Masters who pour down their love and compassion in great abundance to bring understanding helping to ease conflict and and suffering.
It is a great privilege to be able to talk to those seeking solace from life's trials and tribulations and try to bring into their lives a deeper level of understanding as to why certain situations manifest and most of all how to overcome them by imparting the knowledge I have been so blessed to receive.
How are you typical of your star sign?
Reliable, dependable, faithful and always try to keep to the truth.
When did you first become aware of your gift?
I was a late starter so probably in my early 20's.
What is your most memorable experience with a client?
Helping someone realise that life is for living and suicide not an option - in this particular instance.
What other experiences or qualifications do you have that you feel compliment your work as a reader?
As an Astrologer starting an Astrological Society and teaching students the Art for over ten years. It flourished so much we were a able to bring over famous Astrologers from America and UK to Durban South African where I was living at the time. Writing my own newspaper astrological column for a major Sunday publication, and various magazines.
Worked with Victim Support and Lifeline after undergoing training. Attending Buddhist retreats at Ixopo in South Africa where extensive meditation techniques were used. Completed a Self Realisation course - based on the Jose Silva method. Some of the relaxation techniques I am able to use in my yoga class to this day
Member of the Durban chapter of the Toastmistresses Club the aim of which is to train people in the art of public speaking.
What is the most important thing for a person to consider when they decide to have a psychic reading?
To be able to contact a reader with the skills and experience that is right for them. A reader with whom they strike up a rapport immediately, feel comfortable with and free to ask questions.
Reader Calendar
This reader has indicated they will be logging on for us at the following times:
Pay by Phone
0905 789 1111
When prompted, enter pin 4930
Calls cost 80p per minute plus your network access charge. All calls recorded. 18+. Entertainment purposes only. You must be the bill payer or have the bill payer's permission. We may send free promotional messages. Customer services & marketing opt out 0161 607 3013
Pay by Credit/Debit Card
0161 864 8555
When prompted, enter pin 4930
Credit/Debit cards: £16.80 for 20 mins, £24.60 for 30 mins & £48.00 for 60 mins including vat. Terms and conditions apply. Money back guarantee on debit/credit card telephone readings (see help pages). Wallet readings available on this service.