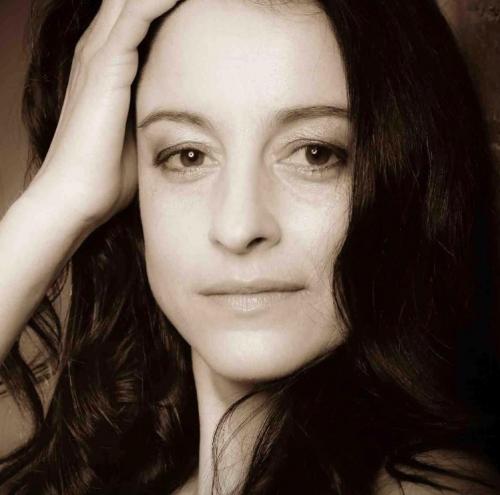 offline
PIN: 4331
Login or Regsiter to add Adanya to your Favourites
More Readers
Psychic Reader Profile: Adanya
Psychic Tarot & Angel Cards
Aloha, I'm Adanya.
My gifts include practicing Tarot and Angel card divination using a wide range of methods for interpretation.
When operating in the realms of the timeless, it becomes a common occurrence for answers to show up before questions arrive. This fulfilling experience is available for the edification of all who choose to engage in it. I manifest the ability to amplify or illuminate that which may otherwise remain hidden in plain sight. I am one with source, a force field of love that is filled with abundance and overflow. Heaven invades this world on a daily basis with encouragement, directions and insights to guide those who seek divine intervention. Through the years I have developed inspirational techniques and tactics for facilitating telephone readings. I see all media as extensions of ourselves and have the ability to tap into the vibrations of your frequency with ease to interpret what the non-physical is communicating to you.
It is the most joyous experience to be ushered to that position where there is no separation between you and this force field of love. This is your invitation, step into your place of power, and know that you are drawing from pure unlimited source. I am here to be your steward, you are not alone, you are always the gift.
What do you like most about giving readings to clients?
There is always a feeling of gratitude that resonates with me during engagements with others. Without the enquirer, the gifts of the non-physical have no purpose. These supernatural happenings or occurrences are always referred to as gifts because they are always for the benefit of the recipient. As I am prompted in my non-physical to exercise one or more of the gifts, I then distribute them to another. My position is to serve out of a pure heart and a love for life. And I have great confidence that the manifestations that are released from this force field of love is all sufficient in every way, and always accomplishes that what it was purposed for. Every time without fail or exception, this will be for the edification of another as it is always all about them.
How would you say you are typical of your star sign?
The Twin sign for the Gemini suits my personality well. I am very aware of my dual nature constantly balancing and adjusting the contrast in my life, reconciling the two opposite and distinct parts of my personality. Gemini's are referred to as being one of the most versatile and adaptable personalities in all of the zodiac and they can adjust to new surroundings and circumstances a lot faster than many of the other signs.
I am a natural investigator with a knack for figuring out the truth, a curious creator who is constantly observing my surroundings and soaking up fresh information everywhere I go. I am able to suspend my judgment easily and find it hard to have a final opinion about a certain topic because I am very good at seeing and understanding both sides of any situation. For example, I may disagree with a certain type of lifestyle, yet I have no desire to judge or deny others the freedom to live that way if it's their choice. I choose to avoid pointless drama and conflict and when possible will simply walk away from a tense situation to have a peaceful outcome.
Gemini's are known to be great communicators. I love any means of communication and are frequently sought out by others seeking advice. I am good at simplifying complex things to help others better understand or grasp them. Because my passions and interests are so diverse I come across as a naturally friendly person, who has a real way with words. My sharp wit and sense of humour may at times be mistaken for flirtatiousness, which is rarely the case. As with most Gemini's, when it comes to friends, family or a lover, I tend to be extremely loyal once I have committed to someone. I can be selective about who I trust but when a friend or loved one has a problem, I intuitively pick up on it and will go out of my way to do what I can to be there for them. My tolerance and understanding of others does not make me weak. I will be quick to let you know if you are overstepping the boundaries.
When do you remember being first aware of your gift?
The apex of realising my connection with source happened at a very young age. In my experience I can always remember knowing things are different for me. I grew up in poverty but I always believed and dreamed, which I saw as a form of planning my future. I never noticed the darkness and only started identifying it when I started looking back on my circumstances. I always had a presence which I could only describe as angelic with the vocabulary available to me as a child. An example of this would be when two or more things which were thought to be entirely unrelated turn out to be closely intertwined. I would always know this, way ahead of everyone else. To me it would seem obvious; I could not understand why others found it so difficult to see what was clear as day to me. Basically my normal was and still is totally different from everybody else's. I can look back on some major experiences in my past where miraculous intervention occurred in situations which by "normal" standards potentially could have cost me my life or at least decrease the quality there of.
I started to create my own way of relating to and understanding how and what the non-physical was communicating to me. I experimented with trusting the still small voice inside me with its subtle presence, always gently guiding and feeding me pearls of wisdom, unique to my own understanding. I learned the disservices of limiting the potential of flow from source by attaching too many rules as I exercised my gifts. Most of all I fell in love with this presence and the freedom that comes from its dispensation.
What is your most memorable experience with a client?
Few things compare to the excitement of experiencing a release in what can be described as, constrained exhilaration.
An Image and feeling I will never forget is of someone that was in a place, where it physically felt like their heart was burning a hole in their chest. Contrasting emotions like hope, excitement and fear was all so tightly braided together in this person's thoughts and experiences that it created an overwhelming sense of confusion and lack of confidence in their own ability to judge. I could sense that the more this person tried to do the right thing, the more they became immersed in a sinking sand effect of hopelessness and despair.
We engaged and an overwhelming peace filled the atmosphere. Clear guidance was communicated from the non-physical to this person and with each new revelation a clear new path of choices unfolded for them. I received an image of the person's shackles being removed as they received clarity, and in that moment they exclaimed feelings of power and excitement. Words rarely suffice to fully explain the euphoria involved when feelings of freedom and renewed hope, replaces those of bondage and fear. A Sense of oneness and completion overrides the illusion of separation and lack. I consider it a privilege to have been a catalyst for that moment in this person's life.
What other experiences or qualifications do you have that you feel compliment your work as a reader?
In my early years I developed an interest in scripture which inspired me to complete my first year ministerial training majors in 2005. I wanted to be active in the community and do outreach work which I accomplished by becoming a qualified member of Healing Rooms in 2010. Currently I am a student of media ecology which resulted in an exciting tactile interplay as far as my gifts are concerned. The non-physical has no limits and started expressing itself to me through different forms of media on a daily basis. The parts of us that extends through all that is includes electricity which opens up a vortex of super angelic forces at hand, ready to serve in the merging of heaven and earth.
What is the most important thing for a person to consider when they decide to have a psychic reading?
The environment is supercharged with information which can have a blinding sensation and make decision making overwhelming. As you engage with me consensually, I will encourage you to focus on the areas that you want to come into fruition in your life, and then, let go of it. As much as it is helpful to attach more preferred emotions to the things you want, it can be just as helpful to not attach such emotions to the things you don't want. If you want your flowers to grow, focusing on the weeds is a poor strategy. What we focus on will surely grow, so watering and giving attention to the flowers creates a path of flow which will cause your garden to bloom. May that which you desire invariably find you. Always and Forever from the Force Field of Love.
Pay by Phone
0905 789 1111
When prompted, enter pin 4331
Calls cost 80p per minute plus your network access charge. All calls recorded. 18+. Entertainment purposes only. You must be the bill payer or have the bill payer's permission. We may send free promotional messages. Customer services & marketing opt out 0161 607 3013
Pay by Credit/Debit Card
0161 864 8555
When prompted, enter pin 4331
Credit/Debit cards: £16.80 for 20 mins, £24.60 for 30 mins & £48.00 for 60 mins including vat. Terms and conditions apply. Money back guarantee on debit/credit card telephone readings (see help pages). Wallet readings available on this service.