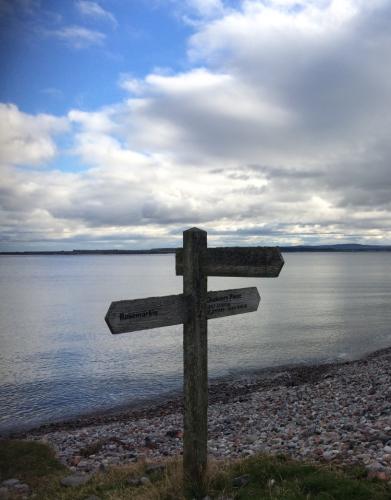 offline
PIN: 4695
Login or Regsiter to add Carla B to your Favourites
More Readers
Psychic Reader Profile: Carla B
Psychic, Clairvoyant, Empath
Hello my name is Carla B and I'm a natural psychic, clairvoyant, empath and healer, I can connect with you through spirit guides and angelic beings. I can also use Tarot if required. I've been psychic since birth inheriting my gifts through my mother's side of the family. I am happy to look at any area of life that you so wish, therefore, if you are seeking to once and for all find clarity on any situation that is causing you worry, concern, or you're just not quite sure about something then please do call and I will help you to move forward in ways that's are truly beneficial to your life and are always in keeping with your greatest good.
What do you like most about giving readings to clients?
Often when someone calls for a reading they're experiencing a situation that can feel overwhelming, we all get caught up in things from time to time where we " Can't see the wood for the trees" Where I come in as a psychic and empath is to unravel it all, and find the best route forward, life isn't a set and forget path, it's much more fluid than that, and when someone goes away feeling they've got their route mapped out now and they can make the best choices for them and I can feel their whole vibration has changed. That's what I love, that's why I choose to do this work, and most of all that's why I feel so incredibly blessed to be a part of all this.
How would you say you are typical of your star sign?
Pisces are usually accredited with being very empathic, sensitive souls. Those characteristics I can certainly relate to, also I'm a real daydreamer, as soon as I'm doing anything that doesn't require me to stay focused, I drift off with my thoughts. It's great escapism when I'm doing boring chores etc. although going through school I was forever being told off for "Not paying attention" I also love nature, wildlife and all things mystical and magical, so I think I'm quite a typical fish!
When do you remember being first aware of your gift?
I feel it was always with me for as far back as I can remember, so throughout my childhood I never really thought about it, I guess I just believed it was something everybody had. Spirit used to talk to me practically all the time, to me it was just a normal everyday thing. It was only when I was in my middle teens that I realised that that wasn't the case at all, and for a while it did trouble me -I think I was going through my "just needing to be like everybody else" phase - but thankfully I'm now past that, and honestly, I live everyday in gratitude that I have the ability to do what I do.
What is your most memorable experience with a client?
I truly feel every connection I've ever made has been so special, so completely unique that I really couldn't narrow it down to just one!
What other experiences or qualifications do you have that you feel compliment your work as a reader?
I'm a real people person, I truly believe that we are all interconnected and therefore if I can assist someone to feel better, then they will move forward in a much more positive way and everyone whose lives they touch will feel better for it too! How amazing is that! I really do believe that our life purpose is to be the best we can be, and I really do want to spread that out there to as many people as I can! There's always a lot of focus in the world on the negative stuff, but we live in a thought based universe so my philosophy is this: let's all consciously focus on the positives and we will create so much more. I'm also a great advocate of affirmations and EFT.
What is the most important thing for a person to consider when they decide to have a psychic reading?
To know its guidance - very few things are set in stone - a reading is really advice given from a higher place without the trappings of human judgement or limiting beliefs. Trust it and use it along with your own intuition and judgement - a lovely recipe for success.
Some people are very guarded and there's really no need to be, I understand they may not want to reveal too much about themselves to begin with and that's perfectly fine, but not to be so closed that they're not getting the utmost best from it.
"No matter how beautiful a book may be written, if it remains closed no one will know"
Pay by Phone
0905 789 1111
When prompted, enter pin 4695
Calls cost 80p per minute plus your network access charge. All calls recorded. 18+. Entertainment purposes only. You must be the bill payer or have the bill payer's permission. We may send free promotional messages. Customer services & marketing opt out 0161 607 3013
Pay by Credit/Debit Card
0161 864 8555
When prompted, enter pin 4695
Credit/Debit cards: £16.80 for 20 mins, £24.60 for 30 mins & £48.00 for 60 mins including vat. Terms and conditions apply. Money back guarantee on debit/credit card telephone readings (see help pages). Wallet readings available on this service.