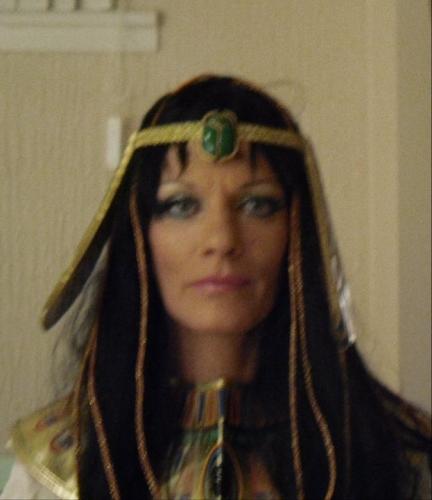 offline
PIN: 4883
Login or Regsiter to add Danu to your Favourites
More Readers
Psychic Reader Profile: Danu
Psychic Clairvoyant, Empathic sensitive, Tarot cards
Hello, my name is Danu; I am a solitary witch and have been practising divination for almost twenty years professionally! I am very sensitive to other people's frequencies, as I am extremely empathic! A natural healer. My path has been very challenging, but has taught me much wisdom and understanding and that to be in service to others, is so important in this life. I have an ability to tune in to other peoples vibrations and I wish to help give you spiritual insight and direction! Bright blessings!
What do you like most about giving readings to clients?
As an empath I naturally gravitate to helping people, empowering and uplifting them! What I enjoy most, is when clients call back and tell me how their situation has transformed in such amazing ways! Very uplifting for us both! It's very rewarding to feel that you're a doing something meaningful! To know that you may have helped play a part in helping another human being, who may be facing real difficulties in their life path.
How would you say you are typical of your star sign?
Well my sun sign is Capricorn, but my moon is in Scorpio, so I relate more to Scorpio! As a Capricorn I can be very earthy and practical, hardworking and determined to succeed, in all undertakings! With my moon in Scorpio, I see this as the inner me, in touch with my inner deep emotions, extremely tuned in to other people's frequencies! Totally empathic, I can feel what others are feeling! Which is vital when doing readings, as many seekers can be very vulnerable. Wise in matters of the heart.
When do you remember being first aware of your gift?
As a very young child. I was viewed as a strange one! I was always more comfortable out in nature and have an amazing connection with all creatures, they have no fear of me, and I have always helped and protected them. Spending time in nature has nurtured my intuition, the realisation, that everything is connected, we are indeed all one! I was aware of my gift while still a child, as a youngster I would say things to people, which I could not have had prior knowledge of! Which was not always easy for my family. It was when the sacred Tarot found her way into my life, that I really became aware of my gift! This combined my quest for truth and knowledge honed my psychic abilities.
What is your most memorable experience with a client?
Goodness there are so many it's difficult to choose one! Doing a reading for a lady who had not seen the love of her life for twenty years. He came up in the reading, but had moved to another Country, anyway he found her on Facebook and were reunited, which all came in her reading. But, there have been so many it's difficult to choose! I just remember her happiness, when she called back to thank me.
What other experiences or qualifications do you have that you feel compliment your work as a reader?
I have been reading on the phone for almost seventeen years and face to face for even longer! I have been studying the esoteric most of my adult life, and understand how valuable divination can be in giving seekers true insight and clarity into themselves and their life situation. I use the Tarot as tool and tune into the frequencies of the questioner. Many although not all seekers may be going through challenging times in their life path, so it is very important to be as sensitive as possible.
What is the most important thing for a person to consider when they decide to have a psychic reading?
That human freewill is sovereign and divination is spiritual guidance and advice and direction. The seeker must be open to the fact that divination may not always give the answer that they want, but it will give what is needed! Things may take their own time too manifest in their life, so sometimes a little patience is needed. Being in a calm relaxed state of mind also helps the reading flow.
Pay by Phone
0905 789 1111
When prompted, enter pin 4883
Calls cost 80p per minute plus your network access charge. All calls recorded. 18+. Entertainment purposes only. You must be the bill payer or have the bill payer's permission. We may send free promotional messages. Customer services & marketing opt out 0161 607 3013
Pay by Credit/Debit Card
0161 864 8555
When prompted, enter pin 4883
Credit/Debit cards: £16.80 for 20 mins, £24.60 for 30 mins & £48.00 for 60 mins including vat. Terms and conditions apply. Money back guarantee on debit/credit card telephone readings (see help pages). Wallet readings available on this service.