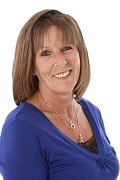 offline
PIN: 4339
Login or Regsiter to add Ella-Marie to your Favourites
More Readers
Psychic Reader Profile: Ella-Marie
Psychic Clairvoyant - Medium
What do you like most about giving readings to clients?
I enjoy sharing the gifts that I have been given. Nothing will ever shock me, as my own life has been full of challenges. My motto is "it's not what we go through in life", "but how we can come through the obstacles". When we have a worry or are not too sure what's in front of us, just knowing that someone can see a little further is the guiding light we all need. As a medium I love to give the proof of survival from your loved ones in the spirit world. I love to feel their personality and enjoy the guidance and the messages that come from their loved ones. The love that they bring is amazing and the upliftment is always there. Knowledge has always been there to share and we have been given these gifts to help others, to help others see their own pathway more clearly and have the peace and love back in their own hearts. I work publicly and privately with my work. I like to feel that the reading given has helped this person with whatever they are searching for. I have been working professionally for the past 20 years in the UK and abroad. This is not just a job to me, my work is my passion and I will always be honest.
How are you typical of your star sign?
I am a Cancerian and very typical of my star sign. I am caring, sensitive, and protective with everything I do in life. The Cancerian is very protective in what they do, but my feet are firmly on the ground with my work, so I truly know that working with my guides is very important to me. I have been given a lot of knowledge through my years of working closely with my guides.
When did you first become aware of your gift?
I first saw spirit at the age of 3, but pushed them away for many years. 30 years later I realised that everything I had been seeing and hearing throughout those years was "normal", I didn't "imagine" this, as my mother often said I was not normal, but years later my mother told me that my Great Aunt was a natural medium, "why she had not told me before"..!! Then my life changed. It was as though I just switched on a light. They had always been there, but this gift had to be used at the right time. I decided to work only with my grandmother who was in the spirit world herself, as I had a trust issue. Later my Grandmother told me it was time for her to hand me to my own guides so they could work closer with me. My guides have been the best teachers, I laughed at them and said "you have your work cut out with me"… I have never looked back… I am currently writing a book about my life and experiences… there have been so many.
What is your most memorable experience with a client?
In my early days as a Medium, 20 years ago, I had been approached by a university to ask if I would help raise money, so they could take their play over to New York. The readings were booked by my friend and she brought about 20 people over. As I was nearing the end of the readings, I noticed this young man standing by the door. He had his bike helmet in his hand, of course I knew he was in the spirit world. He had been standing there for the past half hour. A young lady came and sat down for her reading. I asked if she had lost a young friend in a motorcycle accident, she said "no". Again I told the young man to go away, bless him as this was the 2nd lady I had asked. I continued with the reading. The last lady came and sat down. Straight away I could see the same young man still by standing by the door. He was smiling at me and showed his full appearance, but this time I had decided not to say anything. I finished the reading and asked her if there were any questions, she told me that she had recently lost a friend, I asked her not to say anything more… Well my young man was so happy. I described exactly how he passed and so much detail. Bless him he was determined to get that message across and then he asked her. "Did she like the ring", she burst into tears. I could not understand what had upset her. He then told me that he was going to propose to her that evening, the evening of the accident. The ring was in his pocket. She then lifted a chain from inside her clothes and she had it on her necklace. He had passed only 3 weeks ago, but he was determined. So many memories like this always have kept me going with my work. This was 20 years ago. Every day we learn more and more with our work.
What other experiences or qualifications do you have that you feel compliment your work as a reader?
I am an International Psychic Medium, Clairvoyant and Platform medium and regularly serve the Spiritual churches. I have worked in Dubai, Spain, Portugal and recently toured Canada with my work, doing private sittings and public demonstrations; I am a Spiritual Tutor and Spiritual healer, also a Reiki Master and work with energy balance and clearing, so I am able to tune in quickly with the energy of the person that I connect to. With teaching psychic awareness and psychic development to my students, I find that I am able to help them on their own spiritual pathway. I work full time with the public and have a lot of empathy for each and every one of my clients. I am very down to earth and refuse to dress things up for you; my own personal clientele is growing world wide.
What is the most important thing for a person to consider when they decide to have a psychic reading?
If a client is in need of a reading, then I will quickly make the client feel comfortable. Sometimes it may be their first time of having a reading. I would just ask for their first name and then the reading would begin. I would not ask questions, just "would you understand". A reading will always uplift you. My guides will give you honest answers and guidance. The way I work is in truth and honesty. Remember at the end you always have freedom of choice. I find it best to write down your questions before your reading. At the end of the reading, I will ask if you have any questions, usually they reply " No, you have answered them all". Your guides and loved ones are there to support you in every way they can.
I look forward to speaking with you.
Pay by Phone
0905 789 1111
When prompted, enter pin 4339
Calls cost 80p per minute plus your network access charge. All calls recorded. 18+. Entertainment purposes only. You must be the bill payer or have the bill payer's permission. We may send free promotional messages. Customer services & marketing opt out 0161 607 3013
Pay by Credit/Debit Card
0161 864 8555
When prompted, enter pin 4339
Credit/Debit cards: £16.80 for 20 mins, £24.60 for 30 mins & £48.00 for 60 mins including vat. Terms and conditions apply. Money back guarantee on debit/credit card telephone readings (see help pages). Wallet readings available on this service.