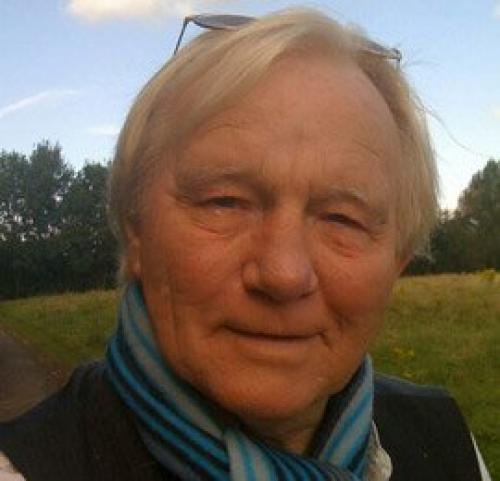 offline
PIN: 4552
Login or Regsiter to add Emanuel to your Favourites
More Readers
Psychic Reader Profile: Emanuel
Psychic Clairvoyant Medium
I am Emanuel an inspirational and international psychic and medium, having had well over three decades experience from one to one, consultations, groups and international platform work. My readings in consultation will awaken your very soul and guide you to your unique truth, to enhance your clarity from your past, present and the all-important future. I have had this gift since childhood leading me to this beautiful mystic work. I specialise in all areas of the human condition from relationships, love career and finance.
My client's wellbeing is essential.
What do you like most about giving readings to clients?
Clarity and future Psychic guidance to enhance wellbeing with truth and empathy is so important, where all my clients are beautifully enlightened, whether its relationships, career or finance, clarity is so important, but this can mean different things to different people, we are all uniquely special, to be clearer about the past, which is often in confusion and unease is inspirational, my job with empathy, is to unlock those mysteries and bring forth truth, leading to enhancement and peace of mind to the present with a real feeling, for clients of hope and meaning in their lives going forward, as a Psychic and Medium it is essential to enlighten and awaken lives, clarity about the past can open the door and enhance trust to receive future guidance and awareness.
Clarity for the past also brings in my skills as a Medium, where my clients want to reach love ones in spirit, who have passed over, a profound healing experience with evidential messages coming through with love and empathy.
My readings are, uplifting and awakening, leaving clients refreshed and inspired.
How would you say you are typical of your star sign?
I am the star sign Aquarius and on the cusp with Pisces, typically with this, comes selflessness and of a spiritual nature, intuitive and highly receptive to my client's needs. Those born under the Aquarius /Pisces cusp, reflect the nature of life, and have natural empathy. Aquarians are peace loving and friendly and are the champions of the zodiac, being receptive to the needs of all a great quality in our profession.
As an Aquarian I am tolerant and open minded, compassionate, sensitive and imaginative when consulting with my clients, we take the world very often to another level and display amazing psychic truth, we make others see things in a new light to help clients reach their fullest potential, a very powerful Psychic birth sign.
When do you remember being first aware of your gift?
From a very early age maybe 12, but I didn't quite understand what I had, but I could without doubt see the world of spirit and quietly to myself see so much for others in a psychic way, later in my early twenties, a wise medium and spiritual master recognised my talent and helped to put me on the map, with tuition and belief in myself, during my early adult life I was told many times about my talent, I took up training within the psychic world, working at retreats, studying, holistic and psychic colleges. I have studied and since, practiced and grown over three decades many spiritual disciplines from meditation to metaphysics which has all confirmed my first childhood talent.
What is your most memorable experience with a client?
During a consultation some time back, I saw a beautiful spirited lady, during my time with her, in her reading, I expressed a new daughter would be coming into her life and she would be relocating to Argentina, my client was shocked and had issues with self-love and respect, her childhood had been very hard and she had a series of broken relationships. I contacted psychically my trusted guides for help, I was then able during the reading to release those blockages that had held her back for so long, so opening up, her doubtful heart and soul. Assuring her how I felt so deeply the surety of these messages from a higher realm, I trust as I always have. I relayed to her, that her new daughter, will be named Diana, also I visualised a new happy relationship for her, with a new partner a Virgo and coming from the South American region, my client leaving me somewhat bewildered and believing that nothing really good, could happen to her. I left it at that, knowing my timings, may be slightly out but the facts for her future were right, I simply trusted my guides that all would be well. I did not hear from her almost two years and she contacted me out of the blue in "high spirits" for another reading, We started the reading with her mood in anticipation, desperate I felt to tell me her wonderful life changing news, and yes in a joyous and happy mood, I was told she had met here in the UK, and married a kind and loving South American guy, a Virgo, she has a four year daughter named Diana and was living guess where? Buenos Aires, amazing the power of spirit, so I always say to all my clients never leave five minute before the miracle, for it will happen.
What other experiences or qualifications do you have that you feel compliment your work as a reader?
Working alongside in my Psychic world. My spiritual journey has been for over three decades and has lead me to personal development as an holistic healer mentor and coach with NLP study, where I have facilitated live changing experiences for many in mind, body and spirit, so as to achieve life balance for all.
Working from and developing many healing centres in UK and Europe, my ethos is not bound in dogma, but allowing the client to find their own spiritual path.
I have worked within one to one, spiritual consultations, groups and platform work and seminars, encompassing healing, metaphysics and meditation.
Holistic coaching offers individuals to understand life from a changed perspective, I encourage synchronicity to encourage positive changes.
All spiritual growth is continuous but Mindfulness and Meditation, A Course in Miracles and Buddhism are high on my own personal development and continually enhance my psychic practice with clients.
I continue to develop as a Medium and was trained and continue to attend the famous Arthur Findley College at Stanstead a world renowned college for international mediums and healing, studying and networking with major mediums and psychics.
What is the most important thing for a person to consider when they decide to have a psychic reading?
Knowing how to choose the right Psychic for you is important in today's society, its right to consider many factors but above all integrity, truth and trust are the ones top of the list.
Most readings are to provide insight into everyday problems and utilising my own experience and abilities to transmit information that is psychically available, when you go to a healer for example the information and therapy they give you is based exclusively on what you tell them, but a trained Psychic can obtain truth form 5th dimensional sources, therefore illuminating your awakened soul from spirit.
Many practitioners rely on tarot and astrological tools, all excellent and I endorse these methods, but I prefer to work with my own natural holistic, Psychic and Mediumship trained abilities, intuition and spirit guides, proven in my 30 years of practice, to provide your answers and guidance, to those all important questions.
Feeling comfortable should always be considered, not judged and at ease in trust is essential, a skill I have developed.
Also never be afraid to ask me questions in whatever area, I am pleased to answer them.
I feel it is so important to show respect between my client and myself.
Pay by Phone
0905 789 1111
When prompted, enter pin 4552
Calls cost 80p per minute plus your network access charge. All calls recorded. 18+. Entertainment purposes only. You must be the bill payer or have the bill payer's permission. We may send free promotional messages. Customer services & marketing opt out 0161 607 3013
Pay by Credit/Debit Card
0161 864 8555
When prompted, enter pin 4552
Credit/Debit cards: £16.80 for 20 mins, £24.60 for 30 mins & £48.00 for 60 mins including vat. Terms and conditions apply. Money back guarantee on debit/credit card telephone readings (see help pages). Wallet readings available on this service.