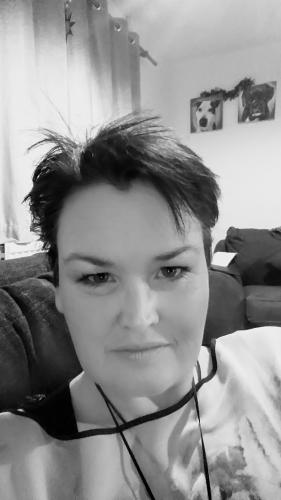 offline
PIN: 4120
Login or Regsiter to add Fae to your Favourites
More Readers
Psychic Reader Profile: Fae
Psychic Clairvoyant, Medium, Intuitive, Energy and Voice Vibrations, Spirit Guides, Spiritual Healer, Shaman
Hi, I'm Fae. I have been able to see, hear and commune with spirit since I was very young. I had visions and past life dreams when young and I learnt how to interpret spirit I have been an intuitive reader for over 25yrs. I have been highly intuitive since young and have develop my skills over the last 25 yrs. I am an empath so I can tune into your situation very quickly and give you advice and help around the areas of love, work and life in general. I have read face to face and on line for the past 10 yrs and have had many a satisfied customer. I get to the point of the situation fast and offer insightful and knowledgeable advice so that you can leave feeling uplifted and more positive about the present and also what's coming up in the future. I have been a shaman for the past 20 years which helps me to tune into the spirit world to connect to your spirit guides and give you a great reading that is insightful and positive. I have developed my meditation practice along the lines of the film Inception and can meditate within a meditation and can go deeper down into my sub conscious which helps with my intuition/
What do you like most about giving readings to clients?
I love the connection I develop with people and also love being able to build a lovely rapport with clients so that they feel comfortable in talking to me. I love leaving people feeling uplifted, happy and able to see a better way forward in their situations. There is something special in having someone start the reading feeling down and not able to see a way forward to then giving a great reading and hearing how I have shown them that there is always a way forward. I love helping people and I feel that there is nothing better than hearing how I have helped people see a light at the end of the tunnel.
How would you say you are typical of your star sign?
As a Capricorn I have a very down to earth approach to my readings and I say things how I see them and will never lie to you and say something you want to hear that I don't feel is true. I have my ascendant and Moon signs in cancer so that gives me an added depth of a caring and intuitive nature to all parts of my life. I love people and helping them through any hardships or issues that they may be facing.
When do you remember being first aware of your gift?
I remember at the age of 10 being aware that there was a lady in my parents' house that would wash the step into the bathroom. I didn't like going to the bathroom late and especially without the light on as she would talk to me when I was in the room. When I started my Shamanic journey at the age of 16, I would often do dream journeys and have visited some amazing places in my meditation and talked to ascended masters as well as angels and spirit guides.
What is your most memorable experience with a client?
I done a face to face reading in another town and the first lady was wanting a reading and enjoyed it, her friend wasn't sure about a reading and was coerced by her friend to have one. About 10 minutes in I started to pick up on a man that I felt she would be meeting and getting to know a lot better, I described him and his personality and even down to the pets I could pick up he had. Her face dropped and she was open mouthed for a minute or so and then promptly said that she had met a man a few days before, I had described him to a T, even down to his pets. Its times like that when I astound even myself with what spirit give people through me.
What other experiences or qualifications do you have that you feel compliment your work as a reader?
Being partially deaf I have built up my intuitive and empathic skills over my lifetime and that allows me to have a deeper connection with people as I can read energy as well others can read a book. I am also a healer and attuned to various forms of energy healing from Shamanic to Ushi Reiki. I have hands on healing experience and have also done some platform work in the past.
What is the most important thing for a person to consider when they decide to have a psychic reading?
You have to feel a connection with what your reader is saying. Also realise that you need to take action in order to see things change around you that if want to see their life move forwards. You are the conductor in your own life and you can only make the changes you are wanting to see and although it may be uncomfortable you will see a greater life ahead if you make the effort
Pay by Phone
0905 789 1111
When prompted, enter pin 4120
Calls cost 80p per minute plus your network access charge. All calls recorded. 18+. Entertainment purposes only. You must be the bill payer or have the bill payer's permission. We may send free promotional messages. Customer services & marketing opt out 0161 607 3013
Pay by Credit/Debit Card
0161 864 8555
When prompted, enter pin 4120
Credit/Debit cards: £16.80 for 20 mins, £24.60 for 30 mins & £48.00 for 60 mins including vat. Terms and conditions apply. Money back guarantee on debit/credit card telephone readings (see help pages). Wallet readings available on this service.