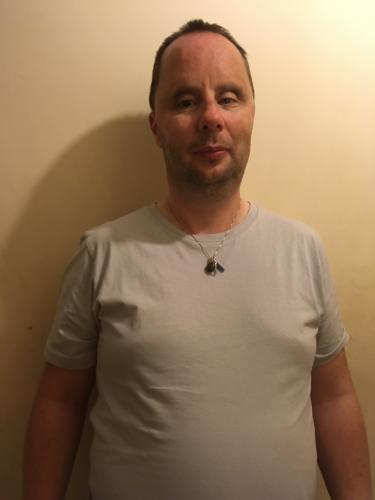 offline
PIN: 6004
Login or Regsiter to add Force Of Nature to your Favourites
More Readers
Psychic Reader Profile: Force Of Nature
I am a medium and I use my spirit guides to make my connection with the spirit world and crystals to help tune into universal energies.
Hi, my name is Neil. I am northern Irish but live outside London.
What do you like most about giving readings to clients?
There are many different reasons that people have come to me for readings. There is no better feeling regardless of the reasoning to empower a person and help them move forward. Also showing them that they have a certain amount of control over their lives just by the way they think about things. When we think positively about situations it magically changes the energy that surrounds us. Energy has a massive impact on how our lives pan out. This takes quite a long time to learn but it is so well worth it in the end. I naturally enjoy helping people because in doing so it makes me feel good as well as the person I am helping.
How would you say you are typical of your star sign?
Scorpios are known as very stubborn creatures and I can definitely say that this pertains to me. I am also fiercely loyal and believe very strongly in friendships. I also believe that where there is a will there is away and I'm very resourceful.
When do you remember being first aware of your gift?
I first became properly aware of my gift around 23 years ago. I brought my friend's father through to him in spirit for the first time. I always considered myself to be fairly intuitive but until that point I had never made contact with spirit in such a direct way. It had a massive impact on my life and I haven't stopped learning from that point on.
What is your most memorable experience with a client?
I think many of us in this line of work are privileged enough to experience many rewarding experiences and this makes it very difficult to single one out. One that will always stay close to me is bringing through a friends grandmother whom he never had the opportunity to say goodbye to. He actually was a sceptic and didn't really believe that contact with the spirit world was possible. After the validation she chose to give him through myself it allowed him to move on and let go of his grief. It was an extremely rewarding experience. One of the reasons I really enjoy working with spirit is because it is up to them how are they choose to validate themselves to the person I am reading for. I am nothing more than a communicator that they choose to channel through.
What other experiences or qualifications do you have that you feel compliment your work as a reader?
As a completely blind reader I have had to become very attuned to energy. A perfect example of this would be not having the ability to read someone's facial expression, and therefore I constantly have to read energy to understand and fully gauge the situation I find myself in at any particular time. Energy has a massive impact on every single one of us as a person and is constantly shifting and changing. The way we even think about things can dramatically change the outcome of certain situations and therefore the more positive we can be the better for us and those around us. Also I am very empathic. Often I can feel the emotions of spirit or the people I am trying to read for. This generally helps me to assess particular situations and therefore be accurate with my advice. Also a good healthy dollop of life's experience I think will help me in the way that I deal with people and manage expectations. I am definitely a people person and love talking. I really look forward to reading for you and helping you further your journey.
What is the most important thing for a person to consider when they decide to have a psychic reading?
When deciding to have a reading you must understand that spirit will bring forward things that they feel is important to help further your life's journey. Sometimes this does not involve everything that you would like to understand at this time. Through my years of working with spirit I can definitely assure you that they sometimes understand us even better than we understand ourselves and that they are constantly with us helping and guiding even if we don't recognise it. It's really exciting for me to have this opportunity to help you move forward and give you the messages that spirit have for you.
Pay by Phone
0905 789 1111
When prompted, enter pin 6004
Calls cost 80p per minute plus your network access charge. All calls recorded. 18+. Entertainment purposes only. You must be the bill payer or have the bill payer's permission. We may send free promotional messages. Customer services & marketing opt out 0161 607 3013
Pay by Credit/Debit Card
0161 864 8555
When prompted, enter pin 6004
Credit/Debit cards: £16.80 for 20 mins, £24.60 for 30 mins & £48.00 for 60 mins including vat. Terms and conditions apply. Money back guarantee on debit/credit card telephone readings (see help pages). Wallet readings available on this service.