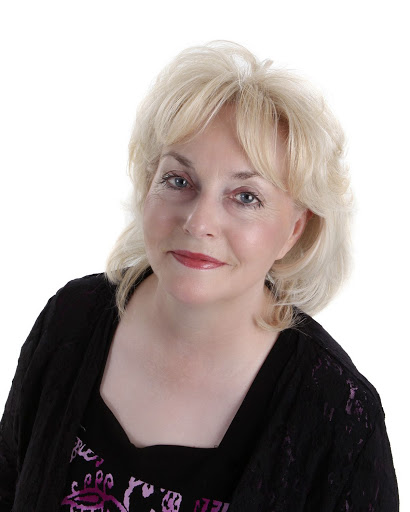 offline
PIN: 4909
Login or Regsiter to add Jennifer to your Favourites
More Readers
Psychic Reader Profile: Jennifer
Angel Cards
What do you like most about giving readings to clients?
I really get a lot of job satisfaction by giving my clients direction, the RIGHT direction that is. In today's modern world it is far too easy to allow ourselves to be tossed and turned by the stresses of life and this very often results in an individual losing focus and direction. Not only do I endeavour to help my clients in this respect but I will also help them as to how to do this for themselves - which can be very empowering indeed!
Other than the above, I really like helping a person not to feel alone in the world and it is, I feel, a sad fact that so many people do. I also like to understand my clients and make them FEEL understood, as it can be so frustrating otherwise. Not only that, the more I connect with a client, by understanding them, the better a reading I can give them.
How are you typical of your star sign?
Stubborn - yes! Do I ever back down to a challenge? No way! Indeed it can be said that I am most typical of the Taurus star sign in that I can be very loyal, dedicated, supportive, patient and kind - especially when another person is in need. However, even I can have my dark side - LOL! By this I do not mean that I am jealous, can become riddled with envy or overly self-indulgent. No, thankfully, I overcame these things many, many, years ago! However, I can be terribly inflexible if I feel that I am right about something and when I am so, nothing can change my mind!
When did you first become aware of your gift?
I remember this distinctly! I was just sweet sixteen at the time, had just left school and it was the summer of 1976 (there was actually a drought in Britain at the time). I happened to be walking down the street with my late sister, Sheila, and we passed a young man called Paul and his girlfriend Carol. As we passed I saw in my mind's eye, a bike, a road, a ring and an engagement - almost in that order and something said to me "they will be getting engaged to be married on Saturday". Not knowing much about the people involved, I questioned myself as to why I was thinking that what I was thinking and then totally dismissed the subject. Much to my amazement, however, my cousin told me, on the following Saturday, that he had met Paul and Carol that very day and he had driven her, on the motorbike I saw (I didn't even know Paul had a motorbike) proposed to her on the Saturday morning and got engaged that very afternoon. I was quite amazed at the details he was telling me were exactly the same that I had "seen" only a few days earlier!
What is your most memorable experience with a client?
In the early days of my career, I remember telling a hairdresser client of mine that she was going to meet a gentleman called Peter who was Scottish. I "saw" that he was by himself for some reason and had children. I didn't see a wife. I told her this and also that I felt he only lived a short distance from her, i.e. he was only streets away. Much to her amazement, only a few weeks later, she did meet someone called Peter who lived within 10 minutes walking distance from her home. Sadly his wife, Bridgette, had passed away some three years earlier and he was by himself with the children. Furthermore, whilst he didn't live in Scotland he was actually from Scotland. My client was truly amazed at the amount of detail that I had given her in the reading and that these events actually did come into manifestation a little while later. Whilst I have had very similar experiences in my career, this one particularly stands out in my mind as being one of my first.
What other experiences or qualifications do you have that you feel compliment your work as a reader?
Well, I have had an awful lot of life experience in my 53 years on this planet. Sincerely, I know what it is like to be bereaved, broke, out of work, desperate, in debt and lonely. Whilst it can be said that none of these experiences necessarily have any bearing on my abilities as a clairvoyant, at least they allow me to add empathy and understanding to my readings. Furthermore, I do feel that my experiences as a human being have made me very much a people person and when you do this kind of a job, you really NEED to be such an individual.
What is the most important thing for a person to consider when they decide to have a psychic reading?
I feel it is essential to bear in mind that the future is not simply predictable but it is actually influential as well, meaning of course, that we can try to influence our future in accordance with our will. Indeed, it is understandable for a client to think that the future is cast in stone but in fact this is not the case. What my guides give me during the course of a reading are a client's opportunities. Looking at each and every one of those opportunities I will explain to my client what the outcome would be in each and every eventuality and explain to them that THEY create their reality when they decide which path they want to take. I feel that by adopting this approach it allows the client a sense of empowerment in that they are, to a large extent, in charge of their own destiny's, which is an exciting thought indeed!
Pay by Phone
0905 789 1111
When prompted, enter pin 4909
Calls cost 80p per minute plus your network access charge. All calls recorded. 18+. Entertainment purposes only. You must be the bill payer or have the bill payer's permission. We may send free promotional messages. Customer services & marketing opt out 0161 607 3013
Pay by Credit/Debit Card
0161 864 8555
When prompted, enter pin 4909
Credit/Debit cards: £16.80 for 20 mins, £24.60 for 30 mins & £48.00 for 60 mins including vat. Terms and conditions apply. Money back guarantee on debit/credit card telephone readings (see help pages). Wallet readings available on this service.