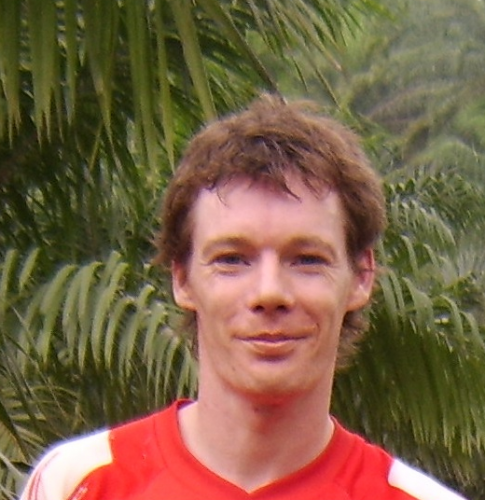 offline
PIN: 4472
Login or Regsiter to add Kieran to your Favourites
More Readers
Psychic Reader Profile: Kieran
Psychic Empath, Clairvoyant and Tarot Cards
Hi my name is Kieran
I come from a large, vibrant Irish family where matters of a psychic and spiritual nature have always taken a central role. I am no stranger to struggles in life and sadly, I have lost people very close to me. However, I have been able to work through my own personal tragedies by helping others and these days I feel very connected to spirit and guided in my work by those who have passed over.
As a youth, I was very mischievous and got into all sorts of trouble! I managed to turn my life around when I began volunteering as an advocate for other young people. Working with charitable organisations had a tremendously positive influence on me and I had a spiritual awakening and felt inspired to give something back. I worked as a counsellor for almost ten years, supporting clients with a host of issues including mental health, addiction, co-dependency and relationship struggles.
Today I am in a very happy place. I have a love of eastern theology and have travelled extensively around China and South East Asia. I am committed to my own personal growth and spiritual well-being and I regularly attend silent retreats and practice meditation and mindfulness. I live in a small village in Yorkshire and have a great sense of humour, a love of small dogs and adrenalin fuelled sports, particularly motocross!
What do you like most about giving readings to clients?
It is such a privilege to be connected to another human being and trusted with their personal life and intimate feelings, their hopes and fears. Giving readings to clients allows me to express my gift and stay closely connected to spirit, passing on the wisdom that is channelled through me.
Many of my clients are women who are struggling to understand the men in their life or are struggling to find the right man; As a male reader, I love being able to provide insight into how men think and I can help you understand why men pull away and how to draw in the right man for you.
It is always great to hear updates from clients and receive positive feedback. I find it really useful to know which aspects of the readings have helped them most. I love getting to know my clients, sharing this human journey we are all on together.
How would you say you are typical of your star sign?
I am quite an original personality, highly independent and with a strong humanitarian streak. I am often to be found helping others, fighting for a worthy cause or exposing injustice. I am a bit of an intellectual and a deep thinker. l am an excellent listener too, although like many Aquarians, I used to run from difficult emotions. I certainly need regular time out for myself to recharge and stay grounded.
On first meeting, I am shy and quiet, but when you get to know me, I can be a lively exhibitionist! I have an ability to see both sides of an argument without prejudice and I am an excellent problem solver. I am an avid photographer and a dab hand at all things electrical - something common to many Aquarians!
When do you remember being first aware of your gift?
I was around seven or eight years old when I had my first psychic experience; I was at home with my Mom in the kitchen, when I spontaneously blurted out that my stepfather was going to have a car accident! I saw the car at the side of the road, broken down and surrounded with smoke; the feeling was one of fear and panic. My mother dismissed it at the time, but later that day, my Stepfather came back without the car and wearing a neck brace! He explained to my Mom and me that he had thrown a cigarette out of the car window, which had stuck to the tyre and blown it out when he reached around 50mph. My mum was stunned and this was the first time that someone suggested to me I might have a special gift.
What is your most memorable experience with a client?
Although I was not a reader at the time, my sister had tarot cards and when I was 18 I was over at her house when her neighbour came by and I drew some cards for her for fun. I saw her reconnecting to a past boyfriend, a Leo and a carpenter, but since she hadn't seen him for almost two years, she felt that was extremely unlikely. The cards also indicated to me that there was a connection between meeting him and martial arts! She did start a judo class a few weeks later purely based on my reading, but to her disappointment, she did not meet anyone there. However, after attending for around three months, guess who she bumped into at a cash machine in town on the way to class one evening? Her ex! The judo classes didn't last but the relationship did – next year they will have been back together for twenty years and married for ten!
What other experiences or qualifications do you have that you feel compliment your work as a reader?
During my time in the charitable sector I have worked on several crisis helplines. I have considerable experience of supporting people in times of intense personal crisis, providing reassurance and guidance over the telephone and face to face. I am unshakable, non-judgemental and can be trusted to respect your confidentiality.
I have a calm, compassionate nature and I am naturally empathic. My daily mindfulness practice allows my mind to remain clear and centred and open to psychic intuitions. I have developed my gift from an early age and used it regularly throughout my life to help others navigate their way through grief and loss, through love and victory and to stay on the right path and find joyful resolutions.
I myself have been in the position of needing help and I have been lucky enough to meet so many inspirational people and teachers who have reached out to me and helped me. I always remain humble.
What is the most important thing for a person to consider when they decide to have a psychic reading?
I would ask that you keep an open mind and a willingness to connect with me. Sometimes the answers you receive may seem counterintuitive or take time to unfold. A reading with me is a two-way cooperation and you need to be ready to help interpret the psychic messages we receive together. You can trust me completely to always be honest and candid; I will never mislead you in a reading.
A consultation with me can be a very empowering process and you should be ready for it and be aware that it may radically and permanently change your aura. I would advise you not to plan any intense activities straight after a reading! I am confident I can help you to unlock your own intuitive nature and find your own unique way forward out of problems and indecision and into truth and light.
Pay by Phone
0905 789 1111
When prompted, enter pin 4472
Calls cost 80p per minute plus your network access charge. All calls recorded. 18+. Entertainment purposes only. You must be the bill payer or have the bill payer's permission. We may send free promotional messages. Customer services & marketing opt out 0161 607 3013
Pay by Credit/Debit Card
0161 864 8555
When prompted, enter pin 4472
Credit/Debit cards: £16.80 for 20 mins, £24.60 for 30 mins & £48.00 for 60 mins including vat. Terms and conditions apply. Money back guarantee on debit/credit card telephone readings (see help pages). Wallet readings available on this service.