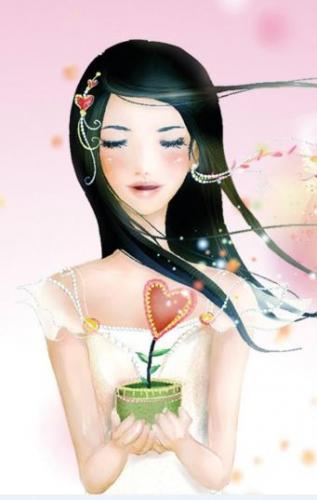 offline
PIN: 4232
Login or Regsiter to add Lara to your Favourites
More Readers
Psychic Reader Profile: Lara
Psychic, Tarot Cards, Astrology, Spiritual Guidance, Law of Attraction, Crystals
My name is Lara and I've been giving Psychic, Tarot and Astrology readings for 20 years. Whatever you have on your mind I am happy to tune in and help you find a way through. I read the cards from the psychic pictures and guidance shown to me by Spirit whilst I am talking with you. I can give you a combined Tarot and Astrology reading & can compare your horoscope with your partner's to help you work out what is going on and what to do next.
What do you like most about giving readings to clients?
I like to be able to tune into a person and give them as much information as I can to help them decide what they need to do next and to empower them so they feel optimistic and back in control after the call! I especially like giving them information contained in the horoscopes of their partners so they get a better idea of their situation and to do specialised Tarot relationship readings and show how to use Love-Magic and Law of Attraction to manifest your dreams!
How are you typical of your star sign?
Although I'm a Taurus and have been described as having Taurean kindness and commonsense, my chart has a lot of the water element and I sometimes come across more like a Pisces than an earth sign! My readings have been described as gentle and spiritual but I will give you the truth of what you need to know!
When did you first become aware of your gift?
I remember making spell books when i was about 6 years old and having imaginary friends that I could actually see and talk to! I also saw fairies in my back-garden when i was playing. I always loved the supernatural but i closed this down till i was in my 20's and started working with tarot cards & crystals. Then my intuition opened up again and for the past 20 years or so, reading tarot and astrology charts, and passing on guidance has been come naturally to me. I believe everyone is intuitive and has a sixth sense and can recover that magical feeling they may have buried but is still there beneath the surface.
What is your most memorable experience with a client?
My most memorable experience was when I was speaking with an older lady who was looking to re-find love in her life as her children had moved away and she was lonely. I saw in the reading the face, nationality and personality of a man who was going to come into her life. I saw that he would get a job at her workplace. I told her when this would happen and how she could increase her chances of a relationship with this man if she wished to. She sounded quite unsure and sceptical but 6 weeks later she rang me to say that she had met this foreign man who came to be a chef at the college where she worked and had had asked her for coffee and was a real gentleman. She said he was everything she had been looking for and she couldn't believe that I had seen that he was on his way to her!
What other experiences or qualifications do you have that you feel compliment your work as a reader?
I trained as a White Witch in the beautiful city of Glastonbury Uk & I use all my white magic for healing & abundance and the highest good!) I worked for the Samaritans many years ago. I have a 4 year diploma in natural healing & I have studied with the Faculty of Astrological Studies. I can advise you on Energy Healing and crystals and colour techniques to help you with protection, love-magic and increasing your intuition and personal power!
What is the most important thing for a person to consider when they decide to have a psychic reading?
Even if the reader says something very unexpected, check in with your own intuition, as you might find it is the information your higher self knew all along but had ignored or forgotten and it just took a reading to remind you of what your heart really wants or knows! Also to be open to time-scales shown in the readings as sometimes things can take longer than we would like but if its meant to be it is worth waiting for!
Pay by Phone
0905 789 1111
When prompted, enter pin 4232
Calls cost 80p per minute plus your network access charge. All calls recorded. 18+. Entertainment purposes only. You must be the bill payer or have the bill payer's permission. We may send free promotional messages. Customer services & marketing opt out 0161 607 3013
Pay by Credit/Debit Card
0161 864 8555
When prompted, enter pin 4232
Credit/Debit cards: £16.80 for 20 mins, £24.60 for 30 mins & £48.00 for 60 mins including vat. Terms and conditions apply. Money back guarantee on debit/credit card telephone readings (see help pages). Wallet readings available on this service.