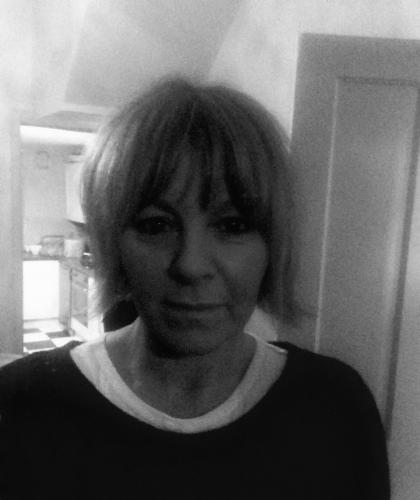 offline
PIN: 4521
Login or Regsiter to add Louise to your Favourites
More Readers
Psychic Reader Profile: Louise
Psychic, Clairvoyant, Clairsentience, Angel Cards
Hi my name is Louise, thank you for checking out my profile. I have a strong psychic ability that I predominantly use as a healing tool. Generally I work with a person's energy and the energies of those around them in order to give clarity, understanding and guidance. I am passionate about encouraging healthy relationships and am particularly interested and skilled at working through relationship problems specifically using my psychic ability. I am not sure that I buy in to Soulmates, Twin Flames and Karmic Soulmates; I think this kind of jargon can really add confusion to a situation; my sense is we connect with people and what we feel is real. Ultimately we either learn from those connections and eventually find a way to let go or we learn and grow together but two people have to be willing to participate in that journey. How we are treated by people is not always fair but how we behave in response to that is the very thing that will change any situation. I work with integrity and I do not give my opinion or make judgement and will not give anything that I don't feel. I have a vast amount of life experience and a deep understanding of human behaviour which has served to enhance my psychic ability. I am warm, compassionate and caring.
What do you like most about giving readings to clients?
I believe that Psychic Guidance if used in the right way can be a very enriching, healing and empowering experience, allowing a person to make more informed and beneficial choices; to learn to trust in who they are and what they feel. It is rewarding being able to help a person have a more in-depth understanding of both themselves and those around them so that they can then go on to overcome the more negative aspects of their relationships and the challenges they may be facing in life. Quite often it is our early shaping that can set us on a path that takes us away from who we really are, I love helping people to be become more aligned with their own uniqueness.
How would you say you are typical of your star sign?
I am a Scorpio. I am not sure that one hat fits all but I certainly possess some of the typical traits of a Scorpio for example intuitive, passionate, independent and strong. Very often when you read about the more negative traits of Scorpios, jealousy is at the top of the list. I don't buy in to jealousy, it is a wasted and negative energy, I am happy with who I am and do not aspire to be anything but the best version of me. I am also Taurus rising and I am grounded, down to earth and practical.
When do you remember being first aware of your gift?
I have had a deep knowing from as far back as I can remember, although for a long time I didn't really understand why. I came to understand that I had an ability to read people but it took me encountering many challenges before I both came to accept and fully trust what I was feeling. Today I have no doubt around what I feel.
What is your most memorable experience with a client?
I have many memorable experiences that I could draw upon. It never ceases to amaze me what can come out of my mouth that will then go on to transpire. It is not something I take for granted and I feel very humbled each time this happens. Someone once said to me that they thought they were never going to meet anyone and I just felt that they would. I got the characteristics of the person and where they would meet, this happened in the exact way that I described and they are now building a lovely life together.
What other experiences or qualifications do you have that you feel compliment your work as a reader?
I have qualifications in NLP, Counselling, Personal Transformation Coaching, Soul Plan and Reiki. Although I have a strong set of tools it is my intuition and creativity that I draw upon when working with a client. My life experiences play a massive part in my ability to work effectively as a reader. It is my approach to the challenges in life that have enhanced my ability to gain wisdom, growth and understanding and that has without doubt had a knock on effect for the positive when giving readings. I sometimes use Angel Cards to help connect and for extra validation.
What is the most important thing for a person to consider when they decide to have a psychic reading?
I think it is really important to be clear about what you want to get from a reading. It is vital that you connect well with the person reading for you and that you work together to get the best possible results. If a reader is saying things that really do not sit with you then perhaps consider either whether you are being fully honest with yourself or whether indeed the reader is struggling to connect with you. I don't believe readings should be used as some sort of test on either the side of the client or the reader. If treated with respect and honesty they should enhance and empower your life. As human beings we have to participate in our own journey and as readers we may feel a very specific outcome but perhaps the journey to get there is not always seen. If we saw everything we may never do anything and therefore how else would we learn wisdom, growth or understanding of ourselves or others.
Pay by Phone
0905 789 1111
When prompted, enter pin 4521
Calls cost 80p per minute plus your network access charge. All calls recorded. 18+. Entertainment purposes only. You must be the bill payer or have the bill payer's permission. We may send free promotional messages. Customer services & marketing opt out 0161 607 3013
Pay by Credit/Debit Card
0161 864 8555
When prompted, enter pin 4521
Credit/Debit cards: £16.80 for 20 mins, £24.60 for 30 mins & £48.00 for 60 mins including vat. Terms and conditions apply. Money back guarantee on debit/credit card telephone readings (see help pages). Wallet readings available on this service.