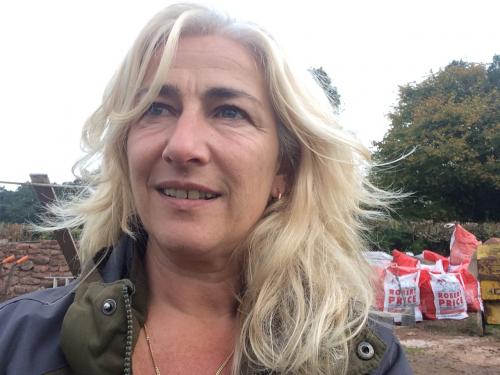 offline
PIN: 4235
Login or Regsiter to add Maria P to your Favourites
More Readers
Psychic Reader Profile: Maria P
Tarot
I am a working mum and wife with lots of love and experience to share. Along my journey I have suffered deaths and divorces and worked with all walks of life from business people, the elderly, mentally and physically disadvantaged to children. I have always been intuitive and empathetic so I naturally care deeply about people and their situations. I started my journey with the tarot when I as 19 and since then have been continuously educating myself in self-development and relationships.
What do you like most about giving readings to clients?
I love giving readings to clients as I'm always amazed how the universe works for the client's best interest in providing the right cards at the right time to empower them. I love to see the client open up to new found awareness in regards to a particular situation giving them nuggets to their own potential and abilities to help them help themselves move forward. Each reading is sacred and important like my clients and I honour each moment with sensitivity and humour if needed. I care deeply how I deliver the reading so that the client walks away feeling empowered and hopeful even in the face of adversity.
How would you say you are typical of your star sign?
I'm a Scorpio, so naturally Claircognizance, I just know! But the art in knowing is using your wisdom in when to share and when to let things unfold naturally. Being a water sign my emotions run very deep so I can go very deep with my clients too! So it's not just the black and white I'm comfortable with, the grey areas are my speciality.
When do you remember being first aware of your gift?
I love people, In fact, from a very young age, I loved to love everyone. It was, and is still, natural to me. I remember that even at an early age I would know how people felt and sometimes, why they felt that way, often without any sort of communication from them. Being young, naive and curious, I would ask them questions and instinctively try to help them understand why they felt as they did. And with the natural arrogance of youth perhaps, I tried to get them to see it from another perspective. My aim was often to distract them from a sad feeling and move them towards a happier emotional place. I wanted to help them. It was, and still is, a large part of who I am. It was hard growing up, knowing things about people which was socially unacceptable, but totally knowing and understanding why they did the things they did. You see hurt people hurt people, so we are all loveable. People would always come to me to share their stories and heartaches and say they felt comfortable with me, and safe. I'm glad as in return they helped me accept my gift, and if I can help in anyway someone feel better then that makes me happy.
What is your most memorable experience with a client?
I have many memorable experiences with my clients as they are each important to me, but one that was most enjoyable was working with a single mother who had panic attacks and could not leave her child with anyone or meet potential partners. Through a trusting partnership of working together, in her own time led by her when she felt ready we got to the root of her behaviour. She has now been in a long term relationship where they have moved in with each other, had a baby together and she works part time. How lovely to hear someone who was so willing to work on themselves and transformed their life to how it should be. Made me so happy to feel her happiness.
What other experiences or qualifications do you have that you feel compliment your work as a reader?
It's not always socially acceptable to be intuitive; they want to see certificates so I am a qualified NLP Master Practitioner, Quantum Physics Light Coach and Life Coach. Originally I studied these for my own personal development but it has been invaluable with my work in the tarots. Along with the story of the reading, the tools I have acquired really assist the clients in seeing things from another perspective and assist them in moving forward by themselves.
What is the most important thing for a person to consider when they decide to have a psychic reading?
I feel the most important thing to consider when having a reading, is whether it contracts you or expands you. Do you feel comfortable with the reader? A good reader will empower you so you create more awareness and possibilities in your life. Life is constantly changing from one moment to the next, so nothing is set in stone. Ultimately you should be in control of your life, and not the reader, they should never tell you what to do, but should assist you in finding your own answers that resonate with you. You should feel safe, heard and present when talking to them.
Pay by Phone
0905 789 1111
When prompted, enter pin 4235
Calls cost 80p per minute plus your network access charge. All calls recorded. 18+. Entertainment purposes only. You must be the bill payer or have the bill payer's permission. We may send free promotional messages. Customer services & marketing opt out 0161 607 3013
Pay by Credit/Debit Card
0161 864 8555
When prompted, enter pin 4235
Credit/Debit cards: £16.80 for 20 mins, £24.60 for 30 mins & £48.00 for 60 mins including vat. Terms and conditions apply. Money back guarantee on debit/credit card telephone readings (see help pages). Wallet readings available on this service.