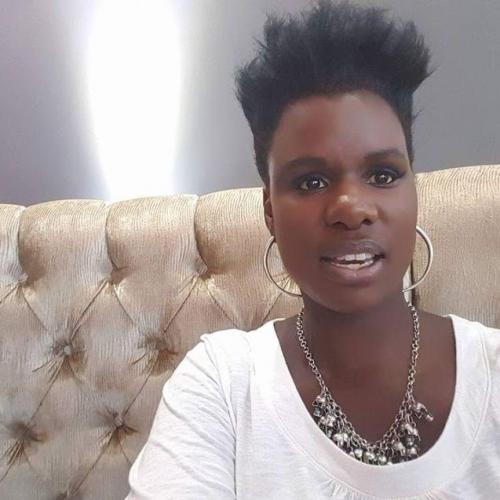 offline
PIN: 4173
Login or Regsiter to add MaryAgatha to your Favourites
More Readers
Psychic Reader Profile: MaryAgatha
Psychic Clairvoyant, Tarot Cards, Pendulum
Thank you for looking at my profile. I am MaryAgatha and I have been a Psychic Tarot reader for over 10 years. I am a compassionate, understanding and non-judgmental reader. I like my client to feel at ease during their reading. I will always try my best to gain insight on their situation and best to move forward in a positive way. I like to restore faith into my clients as well as advise them that they have the choice of freewill, there is always light at the end of the tunnel, it just depends on the decisions and choices that you make. That is where I come in … to help, advise and guide you, I cannot make decisions for you, what I will do is provide you with clarification and you can make choices and decisions for your life moving forward … you are in the driving seat of your life. In my readings I tell the story … you write the ending.
What do you like most about giving readings to clients?
I get great satisfaction in helping my client work through any concerns. I am very spiritual and I read from the heart. I have always felt connected to people and their energy. Clients put their trust in me to pick up on their situation and make predictions. I love to pass positive energy to my clients and uplift them. I like my readings to end on a positive note no matter what the situation giving them food for thought as to how to achieve what they want out of life. Helping my clients see a way forward is so positive and I feel happy to be a part of that.
How would you say you are typical of your star sign?
I would say that I am a typical Sagittarius, honest, straight to the point, loves to be around people, caring and loyal. Loyalty and respect is everything to a Sagittarius.
Chatty and always smiling is a common trait as well as clumsy at times ...we can't have it all can we? haha.
A Sagittarian is always busy socialising and meeting new people as well as planning the next project or adventure. Never a dull moment!
When do you remember being first aware of your gift?
I became aware of my gift as a little girl, I were always staring and summing people up. My mother is psychic and used to read the Tarot and Tea Leaves so at the age of 11 I had an idea of what the Tarot was. I used to play games where I would ask a question and write the different outcomes on separate pieces of paper and I would use my intuition to pick the outcome … pretty accurate!
I have always had readings from the ages of 18 years old but I decided to develop further in my early twenties after my late Grandma Mary Agatha had passed. I started attending Spiritualist Churches and my Grandma came through to give me a message, she still comes through in readings to guide me, she is a strong fixture in my life and is always by my side in spirit. I have continued to develop and grow with using Tarot Cards, Spirit Guides and my Pendulum and I will continue my Spiritual Path. There is always room to grow spiritually and develop. I have my Grandma Mary to thank for my gift.
What is your most memorable experience with a client?
Where do I begin? ..Every reading is a memorable experience especially when a client works through their situation and life changes for the better.
My most memorable reading was with a client who was going through a difficult situation with money and was on the verge of losing her home. My client felt very down, anxious and depressed about the situation and could not see any way forward. She had started drinking heavily which did not help the situation. I read for her and told her that there is light at the end of the tunnel and that accommodation and a change of job was to come very soon. Four months later she booked in for a reading and life had turned around for her in a much brighter positive way. She had moved home and was working her notice before moving on to a new job. She did not believe that there was better around the corner. It happened for her and she was ever so grateful for the reading I gave her back then. She was at her lowest point when I did her reading and was not feeling positive at all. Her home move was to stay with a friend until she sorted her finances out. This relieved her of the pressure of finding a home immediately. At the time she felt backed into a corner and very alone. I do not tend to remember the readings that I do because I do so many. Every reading I do is like a first time reading.
What other experiences or qualifications do you have that you feel compliment your work as a reader?
I am a Beauty Therapist and I specialize in Complementary Therapies. I am very much used to providing a Professional Service for the Public and work in the Beauty and Complementary Therapies world. Clients need to feel comfortable and at ease. It is very important that you are professional and a good listener and are good with assisting all sorts of clients from all walks of life. I am very much a people person and I feel that this is vital when working with the public.
What is the most important thing for a person to consider when they decide to have a psychic reading?
I feel that when considering having a Psychic Reading … it is best to have an open mind, be relaxed with no distractions, have an idea in your mind what areas of your life you would like a reading.
I am quite a direct reader (obviously tactful) and I do not believe in sugar coating your reading.
I will tell you what I see in your reading whether it is what you want to hear or not because I believe in delivering accurate, insightful and most importantly the truth. As your reader, you are my priority and I will be reading for your highest good.
Sometimes the outcome of a reading may not be as you expected. Nothing is in setting stone. We all have the choice of free will, depending on the choices and decisions that we make for our lives … that will determine what path our lives go down.
Psychic Readings provide so much insight, positivity and help you discover more about the world around you than you can see yourself, based on what your Psychic Reading reveals … you can make better informed decisions about your future.
Pay by Phone
0905 789 1111
When prompted, enter pin 4173
Calls cost 80p per minute plus your network access charge. All calls recorded. 18+. Entertainment purposes only. You must be the bill payer or have the bill payer's permission. We may send free promotional messages. Customer services & marketing opt out 0161 607 3013
Pay by Credit/Debit Card
0161 864 8555
When prompted, enter pin 4173
Credit/Debit cards: £16.80 for 20 mins, £24.60 for 30 mins & £48.00 for 60 mins including vat. Terms and conditions apply. Money back guarantee on debit/credit card telephone readings (see help pages). Wallet readings available on this service.