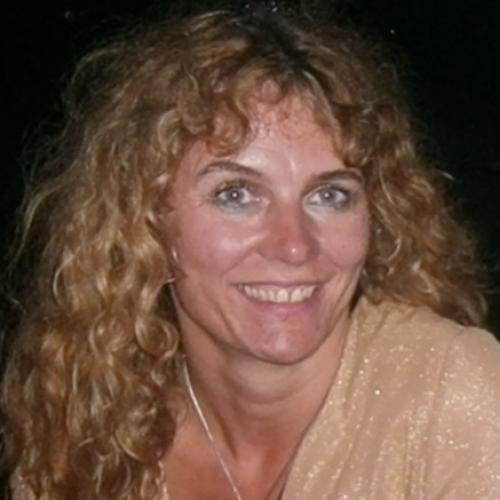 offline
PIN: 4720
Login or Regsiter to add Penelope Samantha to your Favourites
More Readers
Psychic Reader Profile: Penelope Samantha
Clairvoyant and Clair sentient telepath. Tarot and goddess cards.
Hi all I'm Penelope Samantha, welcome to my profile. I hope to connect with you soon!
What do you like most about giving readings to clients?
I am very thankful to be gifted with the vision to help others find clarity and greater perspective as they navigate their life's journey, by sharing light and channelling higher guidance.
How would you say you are typical of your star sign?
I am a Virgo with five planets in Virgo the sign of the healer. Virgo represents the divine mother. I am sensitive with natural mediumship abilities. I love to communicate and share, fulfilling my own life's purpose in service of others, helping them to maintain well being both physically and emotionally.
When do you remember being first aware of your gift?
I have been aware of my gift since I was 10 years old. My Grandmother was a psychic and regularly took me along with her to psychic meetings and gypsy fortune tellers. As a child the adults around me would often comment upon my being wise beyond my years and come to me for advice. My intuition and flashes of insight have helped many along the years.
What is your most memorable experience with a client?
I recently had a client come to me with a family problem. She had not seen her daughter for 3 years, her daughter's relationship dynamic with her husband had created a conflict of loyalties between mother and daughter. As a result my client had been forbidden to see her daughter and was also denied knowing her granddaughter. This was a very painful situation for all involved. I was able to shed some light on the situation during the consultation. Within 3 weeks of the consultation she contacted me overjoyed, she had taken the advice and applied it positively to the situation, the conflict was dissolved and the family wounds healed. She now has a healthy relationship with her daughter and regularly spends time with her granddaughter.
What other experiences or qualifications do you have that you feel compliment your work as a reader?
I have a sound understanding of astrology. I have experience with many different forms of divination, and I also work with crystals and dreams. I am an artist, working my magic with clay. Through my studies as an artist not only did I learn the art of self-expression and problem solving, but also how to view life from many different perspectives.
I also have a sound understanding of the human condition. I have Romany gypsy ancestry from my mother's line, all the females in my family have psychic gifts. I have lived a varied life, and have travelled meeting people from all walks of life along my way. I was tutored in developing my skills by an 84 year old Romany gypsy who crossed my path 30 years ago when I was aged 21. I have spent many years living near sacred sites, channelling earth energies.
What is the most important thing for a person to consider when they decide to have a psychic reading?
When consulting the oracle the client must be open to the advice given. It is ultimately down to the client whether or not he/she accepts this advice, the choice is the clients own. Oracle shows us we can change the way we think and act. It will show us the likely outcome of any given situation based upon the way we are dealing with the situation at the time.
I can guide you, and direct you towards a positive way of thinking and applying yourself to any given situation. It can outline your strengths, and guide you towards turning your perceived weakness into strengths, therefore helping you avoid negative consequences based upon your actions. It will help you navigate a situation and help you gain higher perspective.
The answers to your questions are found within, I can help you find a positive outcome. Oracle may help you find comfort and reassurance in your experience. I merely guide the client towards creating the changes they wish to see for themselves, helping them to 'change the things they can change, accept the things they cannot and have the courage to know the difference'.
At any given point we are all capable of changing our mind and in so doing we change our direction. The oracle is a tool for clarity and perspective, a tool to promote harmony and well being, and for channelling divine guidance.
Pay by Phone
0905 789 1111
When prompted, enter pin 4720
Calls cost 80p per minute plus your network access charge. All calls recorded. 18+. Entertainment purposes only. You must be the bill payer or have the bill payer's permission. We may send free promotional messages. Customer services & marketing opt out 0161 607 3013
Pay by Credit/Debit Card
0161 864 8555
When prompted, enter pin 4720
Credit/Debit cards: £16.80 for 20 mins, £24.60 for 30 mins & £48.00 for 60 mins including vat. Terms and conditions apply. Money back guarantee on debit/credit card telephone readings (see help pages). Wallet readings available on this service.