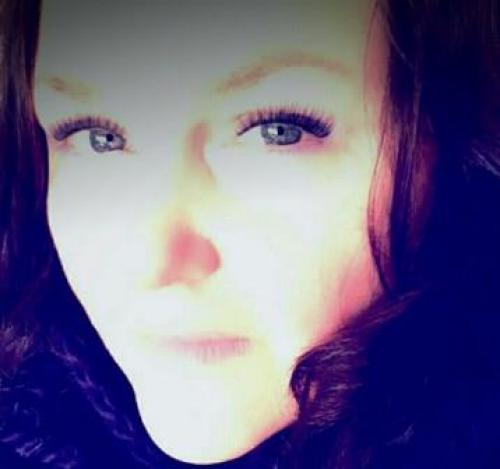 offline
PIN: 4983
Login or Regsiter to add Runa to your Favourites
More Readers
Psychic Reader Profile: Runa
Energy Interpretation Using Runes - Tarot - Pendulum - Bibliomancy
Hello,
My name is Runa, from the Old Norse, meaning "secret lore" or secret. I work in depth with the runes, using their inspiring and informative ancient wisdom to the betterment of all.... also using Tarot, Pendulum, and a magical dictionary ( Bibliomancy) to reveal the various aspects within your energy and/or that of whom you wish to enquire of.
What do you like most about giving readings to clients?
I really love to look deeply into a situation whether it be love or work, friendship, creativity, sexuality, house move, spiritual development, and so much more... to outline choices, fundamentals... and to see things realistically. It is marvellous to bridge the gap and be right there in the energy of my callers situation, feelings, dilemma's and to contribute to lighting the way ahead. No man is an island so let us walk along the shore together and contemplate your next move. Decisions are yours to make but together we can ask and receive guidance on the salient points in question. A reading can put you back in touch with yourself, shed much needed light on the issue at hand, motivate, initiate, and illuminate the truth that we all seek from time to time.
How would you say you are typical of your star sign?
Pisce, being the very last sign of the zodiac embodies a little something of all other signs gone before. On the cusp of Aries I am both honest and direct, I'd say that I'm very typical of my sun sign.
When do you remember being first aware of your gift?
As a small child i first experienced the invisible energies in very mysterious circumstances then later, in school for example I found myself reading hands, analysing handwriting, seeing aura's and studying with fervour both Tarot and Runes. Coming from a background of spiritual healing these things seemed very natural to me.
What is your most memorable experience with a client?
I have many lovely memories and special stories to tell yet foremost in my mind, the time that a lady rang me on new years eve as her dog....startled by fireworks...had ran off. It was a fraught time for her and many difficult emotions and memories came to the surface during the reading. We tracked the missing dogs progress using cards and I saw that he was resting at times, finding shelter, then intermittently on the move. I gave a name for the location at which I believed he would be found. "The sun" I added would be where he was. A day later the lovely lady called to say he had been found roughly ten miles distant at "The sun" pub! ....unharmed, yet bewildered and very thirsty, happened upon and kindly returned by a group of curious cyclists the next day.
What other experiences or qualifications do you have that you feel compliment your work as a reader?
Like everyone else I have lived and am living a life filled with both pleasure and pain. Ups and Downs. Highs and Lows. It isn't what happens to us but rather how we react...which counts. I feel that experience is.....along with my grasp of and love for the mystical, the most qualifying factor along with empathy, humour when appropriate, curiosity and the natural desire to help.
What is the most important thing for a person to consider when they decide to have a psychic reading?
Consider the realisation that we are all "energy", the reality being that energy can be read. Over the telephone is perfect as energy can travel psychically then I draw a download from the universe and translate to you the deeper truths. In short....I am your short cut, your impartial consultant, birds eye view of the situation......honestly, directly, yet kindly. Also as I work with ancient symbols I can relay these onto you as things to remember and things which will aid progress long after we speak. The only constant in life is change. The ability to adapt, to process pain efficiently, to maximise joy and to understand not only yourself but others is where a reading with me truly fits in. I so look forward to speaking with you.
Pay by Phone
0905 789 1111
When prompted, enter pin 4983
Calls cost 80p per minute plus your network access charge. All calls recorded. 18+. Entertainment purposes only. You must be the bill payer or have the bill payer's permission. We may send free promotional messages. Customer services & marketing opt out 0161 607 3013
Pay by Credit/Debit Card
0161 864 8555
When prompted, enter pin 4983
Credit/Debit cards: £16.80 for 20 mins, £24.60 for 30 mins & £48.00 for 60 mins including vat. Terms and conditions apply. Money back guarantee on debit/credit card telephone readings (see help pages). Wallet readings available on this service.