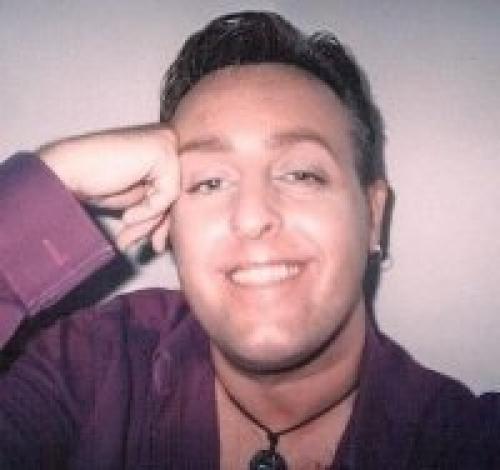 offline
PIN: 4176
Login or Regsiter to add Terry to your Favourites
More Readers
Psychic Reader Profile: Terry
Clairvoyance, Clairaudience, Crystal Ball, Spirit Guides
Terry Mastriantonio, 8th Generation and one of the UK's most favourite psychics, is highly sought after online and has now joined the Psychic Sofa team. Terry has been successfully predicting the outcome of many types of relationships for over 32 years, and is a Clairaudient, Clairsentient, Clairvoyant, and a Spirit Guide Channeller! He can read into relationship, personal, and career issues. Reading in an ethical, honest and integral way are part of his core values, and his aim is not to give you false promises, but a surer way forward. Terry works with Spirit Guides & the crystal ball to give you an accurate, purer reading.
What do you like most about giving readings to clients?
Summing that question up in one word "everything!" Each client is different, and they all come to us with their own set of values, issues, worries and confusions. Every time I tune into a client's aura, link into spirit and gaze into the ball, something magical happens that for me becomes an unbeatable combination and you never really know what is going to happen. After 32 years of working in this industry, spirit still manages to surprise even me. So even though you may have heard a client's particular problem 10 times already that particular day, each answer they receive, every solution given from spirit is never the same. My main goal is not to have my clients going off the call more confused than what they were coming on to it; if that happens, I haven't done my job properly. My motto has always been: "Your problems ARE my business!"
How are you typical of your star sign?
The Aquarius' motto is: "I Will know - I Will Teach". And throughout my life, learning, education, development and teaching has been a driving force, so that trait for myself is certainly true. For people of my star-sign, living is all about learning, loving & helping - and at depth. I am not likely to accept conventional ways and conventional solutions, especially if they don't agree with my reasoning; this has caused restriction and limitation through my working life in some of my chosen careers. This is why I decided to work for myself. My sign is governed by the 'Eleventh House', sometimes called the House of Friends, Relationships, Hopes and Dreams, so it is important that my friends and my partner are of like-mind to myself, if not kindred spirits, and I am lucky that my closest friends support my hopes & dreams of the future as well as my career choice. So I would say yes, I am more than typical of my sign!
When did you first become aware of your gift?
I'm 8th Generation Clairvoyant/Psychic, so growing up in a spiritual household became the norm for me really. Whatever doubts or reservations I may have harbored at such a young age was put to rest when my spirit guide Rahman, appeared to me at the age of 13 and told me that when I was old enough he would return, and our work would begin! After years of development taught to me by my grandmother, who schooled me first in the 'Gypsy Arts' of playing cards, tea leaves, flower reading and palmistry, she then felt I was ready for the next stage which was Tarot, Direct Clairvoyance, Trance work and the Crystal Ball. Then bang on cue, when I was 20, my guide did return as promised and our work really did begin! I look upon what I have more as abilities as opposed to gifts!
What is your most memorable experience with a client?
They always say you never forget your first, and this was certainly true with the first reading of my career. It was a general reading, but right at the very end she threw in the question "How will I meet my husband?" As soon as she asked that question, all I could see in the ball was her standing at the side of a car holding a carton of milk in one hand and a piece of paper in the other. We both laughed and made a joke of it as it seemed totally nonsensical at the time - she scoffed "If it happens Terry we will invite you to the wedding!" But five months later she called me at home telling me that she had in fact met her fiance at the all-night garage where she had gone out to get some milk and to put some gas in the car, but she dropped her keys down the drain next to where she was parked - her husband to be came to her rescue, and after he retrieved her keys from the drain he drove off, but not without giving her his number first and asking her out for a date! So she stood there dumbstruck with a carton of milk in one hand and his business card in the other. They did in fact invite me to their wedding in Portugal the following year.
What other experiences or qualifications do you have that you feel compliment your work as a reader?
Well in 32 years of practice I think I've done most things in this industry, but I've worked my way up through the ranks of psychic fayres, hen nights, private bookings, stage shows, workshops and classes, email and postal readings etc. Over the years I've also done some television, radio and lots of magazine work. I have spent the past 15 years switching from face to face readings over to telephone readings - quite successfully too! But I think nothing really prepares you for a role like this other than life itself. I can truly say to my clients "Yes, I've been there too", because we all have I'm sure at some point in our lives. And all that experience prepares me for my next caller!
What is the most important thing for a person to consider when they decide to have a psychic reading?
Errrm, different readers have very different ideas about this question - but as I always state, I'm not a fortune teller, I'm only human and don't have all the answers (I wish we did). But a lot of my clients do ask me the question "What do I do Terry, what would you do?" If possible I try not to answer such a question directly as I feel that disempowers the client I'm working with. I instruct them that we are all born with free will and choice, and during the reading I help them discover what those choices are. I try and help them plot a course for themselves, working from a structured platform (or blueprint) in order to help them move forward. Yes, it's important clients consult us with an open mind, because it's their reading, not ours. I like to work with my client to get the very best out of every reading they have with myself!
Pay by Phone
0905 789 1111
When prompted, enter pin 4176
Calls cost 80p per minute plus your network access charge. All calls recorded. 18+. Entertainment purposes only. You must be the bill payer or have the bill payer's permission. We may send free promotional messages. Customer services & marketing opt out 0161 607 3013
Pay by Credit/Debit Card
0161 864 8555
When prompted, enter pin 4176
Credit/Debit cards: £16.80 for 20 mins, £24.60 for 30 mins & £48.00 for 60 mins including vat. Terms and conditions apply. Money back guarantee on debit/credit card telephone readings (see help pages). Wallet readings available on this service.