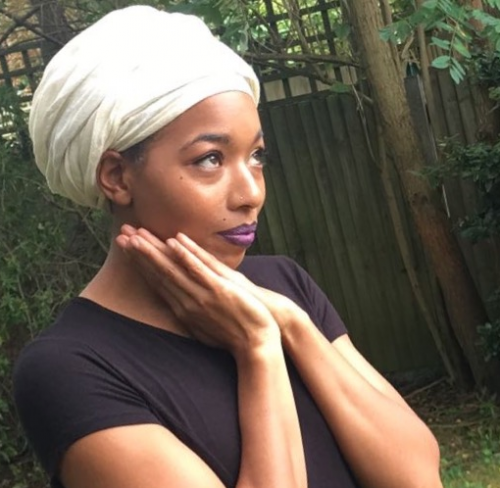 offline
PIN: 4533
Login or Regsiter to add Trinity to your Favourites
More Readers
Psychic Reader Profile: Trinity
Tarot
I embraced and begun living an enchanted life about ten years ago following many years or running from my childhood gifts. I have been providing intuitive Tarot readings for over three years for those in need of some psychological reflection or some advice but have been using the art of divination for self for over 9 years. I provide options, choices and possibilities once the heart of the matter is discovered with each client.
If you need a listening ear or some advice please feel free to ask as I am able to provide insight and clarity into any situation I am presented with. I love all things Tarot and have a thing for the Metaphysical things in life.
I am fourth generation to the hidden from plain sight gifted women in my blood line on both my mother and fathers side.
I hope to connect with you and shed great light during your darkest challenges.
What do you like most about giving readings to clients?
I love the insight that the cards can provide and the psychological reflections divination reveals. I love helping people it is what I live for.
How would you say you are typical of your star sign?
I am very mutable, I have a quicksilver tongue and I am very youthful. I look so versatile on a regular basis that people mistake me for being not me, can anyone say split personality or dual being.
When do you remember being first aware of your gift?
Empathic - I realised I had a deeper connection with animals than the average person around me and being labelled in my family as Hypersensitive allowed me to accept the sensitivity and gifts I had at the tender age of five. I displayed deep empathy and a psychic connection with others, particularly those who were considered as eccentric in crisis or spiritual. I have always been made aware I had a different way of dealing with people and things and accepted my difference.
Rei-Ki Healer - I came into the awareness I was a healer when I arrived at the age of twelve as again I was labelled 'Magic fingers' in my family as things, animals and objects flourished when I touched or came into contact with them on a regular basis. I had already been working as a healer from the age of five as a child carer for a dependent elderly neighbour who had no family themselves.
Divination - I discovered Tarot at the age of thirteen and was not ready or strong enough to handle the multitude of things it had to offer nor did I grasp the concept until I had some life experience behind me and a solid independent stance on life.
I discovered that the divination of Tarot was an art that needed to be heavily invested in my early twenties and I have not looked back.
Psychic/ Clairaudience/ Clairsentience/ Clairvoyance/ Claircognizant - I came into the awareness of these wonderful abilities in my late twenties and now in my thirties I am developing and adjusting to them so am not yet ready to share with the world on demand however if I am guided by spirit in any reading I will follow through.
I have as far as my memory serves, experienced situations where I may not have been able to explain or put into words my experience as I had no prior awareness that the experiences were due to gifts.
What is your most memorable experience with a client?
My most memorable experience with a client was during a love and relationship reading which lasted 1 hour and 40 minutes where the cards revealed a fact about an outside influence having an effect on the issue in question. I simply read what I saw in the cards although it was maybe not have been something my client wanted to hear and by the grace of divination by the end of the reading, she came to grips with the root of the problem and found a way to move forward after holding on in the same cycle for over two years.
This was memorable for me as I can still feel the emotion they experienced of release and the weight that had lifted off them once they came to their own realisation about the situation in question.
What other experiences or qualifications do you have that you feel compliment your work as a reader?
Having a Duty of Care to the community as a Community Care Worker for vulnerable adults for over 28 years gives me the natural ability to look after and care for others as well as seek the best interest for the individual.
CBT Counsellor training allowed me to gain a deeper insight to the mental process of those who experience trauma or problems who are not able to deal with things in a healthy manner.
Working with Crystals allows me to deeper connect on a base elemental energetic level with all my clients.
Numerology training allows me to pick out symbols and reoccurrences in regular clients lives and help make sense of situations related to what is called the above realms of life.
Qabalah training allows me to delve into the tree of life and the more spiritual also known as below realms of our life when required.
Aromatherapy training allows me to fully open up relax and connect with nature at a base level.
Membership with the brotherhood Rosicrucian order of A.M.O.R.C is giving me the basic principles, precepts maxims and axioms that govern life as well as base theories behind the workings of self and how to better self.
National Association of Tarot Membership allows me to stay up to date with the latest in the world of Tarot.
My life of trials and tribulations serve as a great reason as to why I am a great active listener as well as a fair adviser when advice is required during readings.
What is the most important thing for a person to consider when they decide to have a psychic reading?
Remain receptive and open to all possibilities and answers
Pay by Phone
0905 789 1111
When prompted, enter pin 4533
Calls cost 80p per minute plus your network access charge. All calls recorded. 18+. Entertainment purposes only. You must be the bill payer or have the bill payer's permission. We may send free promotional messages. Customer services & marketing opt out 0161 607 3013
Pay by Credit/Debit Card
0161 864 8555
When prompted, enter pin 4533
Credit/Debit cards: £16.80 for 20 mins, £24.60 for 30 mins & £48.00 for 60 mins including vat. Terms and conditions apply. Money back guarantee on debit/credit card telephone readings (see help pages). Wallet readings available on this service.