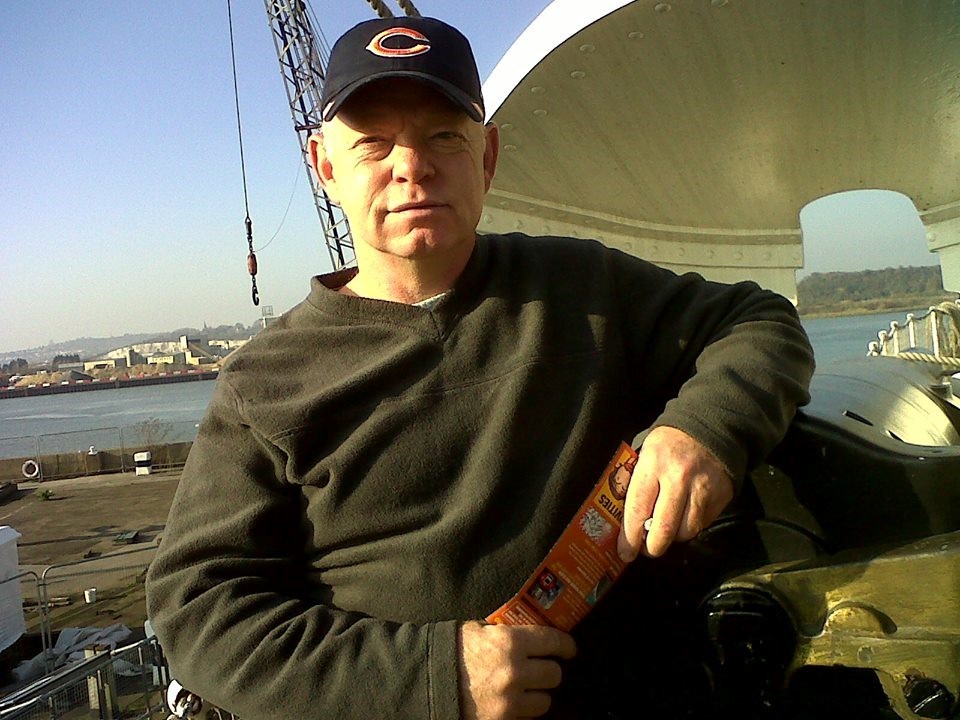 offline
PIN: 4313
Login or Regsiter to add Michael B to your Favourites
More Readers
Psychic Reader Profile: Michael B
Tarot Pendulum
I am a lifelong psychic empath. My first memory of being psychic is when I was around 4 years old. On leaving school I was in the Army for 9 years that really held back my psychic development, but was an important part of my development. For years after I played with Tarot. But became Expert divining with L rods. The next important stage was just a few years back. I was sitting in a garden enjoying a peaceful beautiful view, silently a large passenger jet flew low over me, just missing large trees it disappeared into a fog bank, I told my wife what I saw and told her I think a passenger plane will go missing and never be found. Obviously she told me I needed to see a doctor. The following week the Malaysian Jet disappeared and has never been found. This is the point I started to take things seriously, since then I have qualified as, a Reiki Grand Master, Crystal Reiki Master, Animal Reiki Practitioner, Accredited Angelic Healing Teacher, Accredited Advanced Crystal healer. Certified in past life regression. Lemurian Light Master. Certified Angelic Medium. Tarot Reader, I use a pendulum for divination, Published 3 Books. I am Member of the Guild of Holistic Therapists, International Practitioner of Holistic Medicine, and The International Association of Therapists. During the past year I have been channelled a new Energy Healing from Ascended Masters aimed to 5D, Published the first 3 levels of this healing they have all been accredited by the International Practitioners of Holistic Medicine My wife and I run a small Holistic Business, which is an Accredited Training provider by the International Practitioners of Holistic Medicine. We are Accredited Angelic healing teachers with the Academy of Ancient Magik
What do you like most about giving readings to clients?
I do enjoy peoples reactions to Tarot readings but the best thing is when people get back to me to say that good things I had seen have happened
How would you say you are typical of your star sign?
My Birthday now and for the next few years falls on the summer solstice I am not at all typical of a Gemini but have all the traits of a cancer
When do you remember being first aware of your gift?
My first memory of being psychic is when I was around 4 years old, I was at a very large 50th wedding anniversary in London at least 200 people, at the far end of the hall from my parents we could see people running around in panic, the lights went on the music stopped. I remember my parents looked worried I said to them "The lady whose party it is, has had a small bleed on the brain and will be back from hospital in 3 days." well you can imagine the looks I got saying that as A 4 year old. That was Saturday evening, on Tuesday afternoon my parents had a phone call. The lady was just home from hospital and had had a mini stroke.
What is your most memorable experience with a client?
Whilst doing crystal healing you travel back into past life of the client and to the clients birth, one client when I reached their birth said she couldn't breath, but while at the birth you have to wrap the baby and not leave the until they're smiling and happy, this I did then the client could breath and was happy after the healing was over she said she was a blue baby something I did not know
What other experiences or qualifications do you have that you feel compliment your work as a reader?
I am a lifelong empath I can feel what people around me feel. A clairsentient I just know things and A Certified Angelic Medium. This helps me to connect with the client and there spirit guide.
What is the most important thing for a person to consider when they decide to have a psychic reading?
If someone chooses a Psychic reading they have to realise the person they want to contact may be unable to be contacted and if they do come through they may sound different be more loving and understanding than they were in life. Once someone passes, they are given Healing By Arch Angel Avriel they are then given a choice to return or go to the light, if they choose to return they will reincarnate between 50-100 years but an over achieving soul will reincarnate earlier and will not be able to be contacted. While in spirit a soul will have a job to do and can even be a spirit guide for someone, unlike the angels who can be everywhere at once a spirit cannot and they will be unable to be contacted while doing their job, after the healing the soul will also sound more loving than they were in life.
Reader Calendar
This reader has indicated they will be logging on for us at the following times:
Pay by Phone
0905 789 1111
When prompted, enter pin 4313
Calls cost 80p per minute plus your network access charge. All calls recorded. 18+. Entertainment purposes only. You must be the bill payer or have the bill payer's permission. We may send free promotional messages. Customer services & marketing opt out 0161 607 3013
Pay by Credit/Debit Card
0161 864 8555
When prompted, enter pin 4313
Credit/Debit cards: £16.80 for 20 mins, £24.60 for 30 mins & £48.00 for 60 mins including vat. Terms and conditions apply. Money back guarantee on debit/credit card telephone readings (see help pages). Wallet readings available on this service.