Discover how to survive and thrive in the dating game
Whether you're back in the dating game after a long relationship, or whether you hope to find your soulmate after choosing to be single for a while, there's no getting away from the fact that first dates are daunting! You'll probably be wondering about what to say, what to wear and worrying whether your date will warm to you. These are all normal, healthy concerns. But let the nerves take over and you'll turn what should be a fun occasion into a stressful one. So here's how to banish the nerves and set yourself up for first date success - with a dash of spirituality in the mix.
1) Compatibility check
Before you agree to go on a date, make sure you are setting yourself up for success by choosing a partner who shares at least some of your likes and dislikes. For instance, if you enjoy home cooking, cosy nights in and are interested in spirituality there's no point picking a partner who prefers fast food followed by clubbing every weekend and hates the idea of spiritual seekers. Even if s/he is gorgeous - the odds are you won't be compatible! So carefully think about who you want to date before rushing ahead.
2) Safe Space
First dates should be about making both of you feel comfortable. Save the bungee jumping for the second date! Your first date is a chance to find out whether you click with the other person, so you should choose a location to meet where you are both relaxed. If your date suggests a place you are not comfortable with - don't be afraid to say no. If they blow you off for refusing - consider it a lucky escape. Meeting for a coffee or a glass of wine is an idea first date because you can keep it short and sweet. Always meet in a public place and tell a friend or family member where you are going and what time you'll be home. Arrange to text your friend once your home so they know you are safe.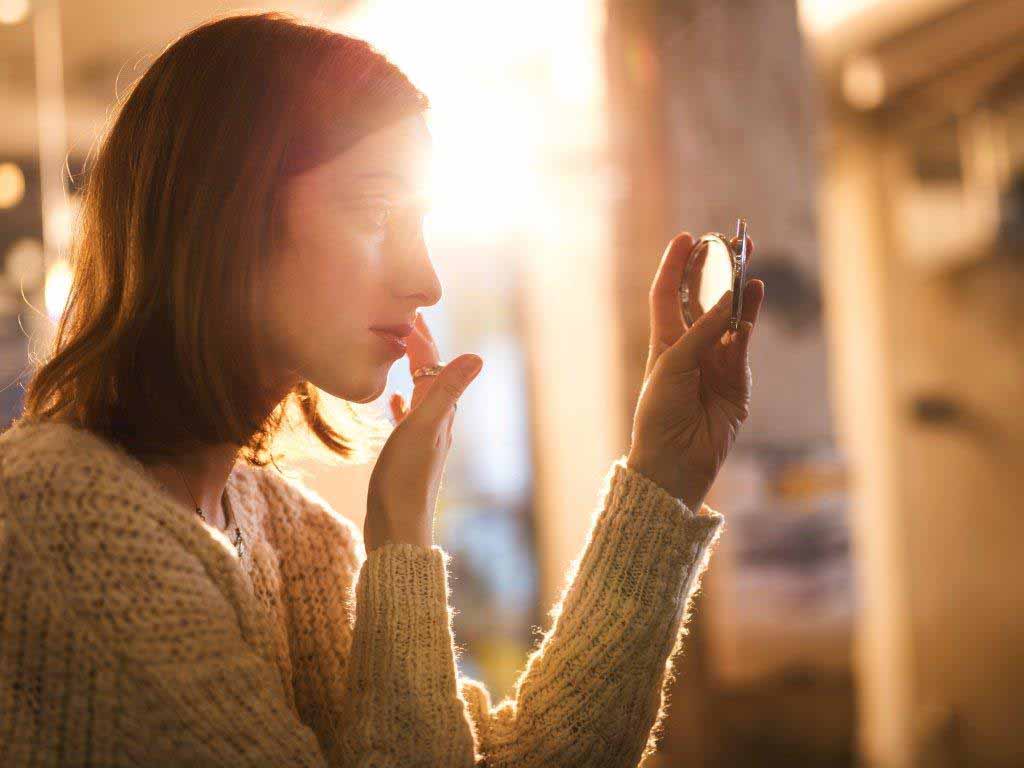 3) Meditate to Relax
Set aside ten minutes before you have to leave for your date to meditate. This spiritual practice might not be the first thing that springs to mind when you're preparing for a first date - but it will help you lose the nerves. Ten quiet, meditative minutes will calm your mind, still your racing thoughts and help you to focus on the first meeting ahead of you. Breathe in and out slowly as you empty your mind.
4) Visualise Success
Instead of or as well as a meditation, you could try visualising a positive happy first date. You can do this the day before your date so your not rushing around when it's time to get ready. Visualisations are not just wishy-washy wishful thinking, but they have been found to have a real effect on your mind. Visualisations teach your brain to expect success - making a positive outcome more likely. Imagine yourself meeting your date - imaging smiles, flowing conversation and happy laughter. Then make it happen!
5) First Impressions
You can boost your confidence and banish nerves by choosing the right outfit. Pick clothes that you feel comfortable in but which are smart. Ask a friend whose style you admire if you're not sure what to wear. Don't pile on the make-up or aftershave, and don't show too much flesh. It goes without saying that your personal hygiene must be perfect!
6) Awkward Silence Breaker
Silence is a wonderful, spiritual tool - but it's not so good on a first date! Most of your nerves are probably focused on praying there won't be too many awkward silences on your first date. Avoid this panic by preparing for your date by looking back over his/her profile or email exchanges to find out what you have in common - hobbies, music, films - and anything you could strike up a conversation around. Don't be afraid to write these points down and look at them just before the date. Don't read them off during the date, though! Also don't stress out if there are one or two moments of silence - it's normal. Have one or two points ready prepared if the silences become too frequent.
7) Pay Attention
Don't just talk non-stop about yourself. A first date is your chance to find out about the other person to see if they are suited. Ask questions and most important: listen. You are unlikely to get a second date if your partner doesn't feel as if you are interested in what they have to say. This works both ways. If your date is not listening to you - perhaps s/he is not right for you.