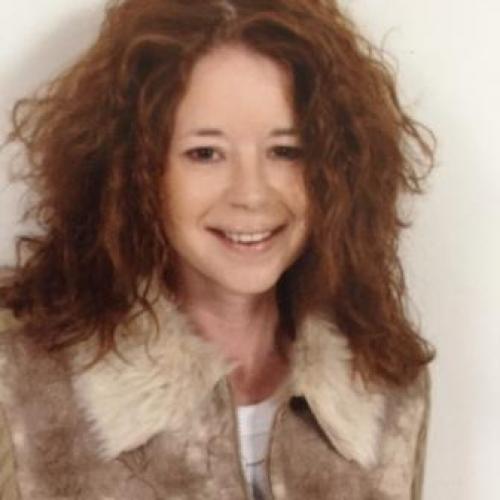 offline
PIN: 4998
Login or Regsiter to add Isis to your Favourites
More Readers
Psychic Reader Profile: Isis
Psychic Clairvoyant - Tarot cards
Hello, my name is Isis and I am a 51 year old mother of one daughter. I have had an extremely varied and full life (so far!), have travelled extensively and met many different people in all walks of life and culture. In Sri Lanka in my early twenties I met my very dear friend Suriya, who was an extremely avid and successful Tarot Card reader. Fascinated by the cards and their accuracy, I set about my journey of learning and fully understanding how to interpret their various meanings. Here I am thirty years later still fascinated, but knowledgeable enough to help others find the right path for themselves, with insight and integrity.
What do you like most about giving readings to clients?
I really enjoy speaking to people on the telephone, gaining insight into their predicament and helping them deal with their worries or problems. There is nothing more rewarding and enjoyable then coming to the end of a reading, and hearing the persons relief and gratitude. I must emphasise my honesty and openness are guaranteed. Knowing I have given the my most to the reader in a sensitive and positive way is extremely full filling
How would you say you are typical of your star sign?
You could not find a more typical Libra than myself! I drive myself insane sometimes by not being able to decide between one thing or another. I am extremely balanced in my out look on life. However my favourite trait of being a Libra is my fairness. I prefer to know all the facts before making a decision. Did you know a lot of High Court Judges are Libran? Probably due to their need of fairness and Justice.
When do you remember being first aware of your gift?
I became aware of my psychic ability at a very young age, as far back as i can remember actually. Standing patiently while someone told me something that I was all ready aware of. I thought this was how everybody was, until the age of about ten, when it dawned on me that I was aware of situations that other people were not. I was a bit confused at first, but soon realised it had profound advantages (especially as I could be a little rascal!)
What is your most memorable experience with a client?
I have had many memorable experiences with clients, however one I remember distinctly happened about two years ago. A middle aged lady telephoned me absolutely distraught. Her beloved dog had been taken from her front garden and had disappeared without trace. Using my psychic abilities and the tarot cards, it came to light that she had recently had quite an acrimonious split with her husband. Talking to her about this and doing different Tarot spreads, it became clear he was very much involved in her dogs disappearance. I suggested her dog was probably in his hands at the present time. After thanks she went off to investigate. Within an hour she was on the telephone again in tears, but this time they were tears of joy. She had retrieved her dog (with help from a neighbour I believe) and was so happy. I cannot think of a more pleasurable way to help someone!
What other experiences or qualifications do you have that you feel compliment your work as a reader?
As a student I studied psychology to A level which I still find very helpful. Due to my interest in the subject I have also continued my studies to a higher level. As an easy going person I tend to make friends with people from all walks of life, some unfortunately with many different problems. Just being a good listener can work wonders also being non judgemental is a must. Applying my all round knowledge to certain situations does seem to make a difference.
What is the most important thing for a person to consider when they decide to have a psychic reading?
I would think a person should consider if they want the absolute truth, or whether they want to be told what they want to hear. Also finding someone they feel they can connect and relate to.
Reader Calendar
This reader has indicated they will be logging on for us at the following times:
Pay by Phone
0905 789 1111
When prompted, enter pin 4998
Calls cost 80p per minute plus your network access charge. All calls recorded. 18+. Entertainment purposes only. You must be the bill payer or have the bill payer's permission. We may send free promotional messages. Customer services & marketing opt out 0161 607 3013
Pay by Credit/Debit Card
0161 864 8555
When prompted, enter pin 4998
Credit/Debit cards: £16.80 for 20 mins, £24.60 for 30 mins & £48.00 for 60 mins including vat. Terms and conditions apply. Money back guarantee on debit/credit card telephone readings (see help pages). Wallet readings available on this service.