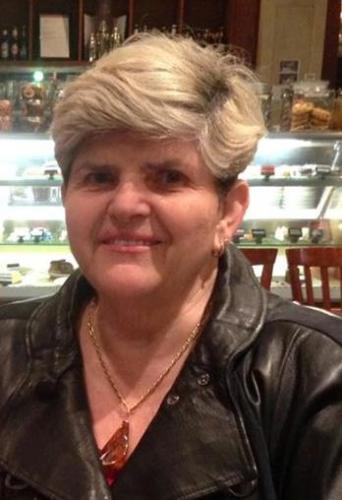 offline
PIN: 5014
Login or Regsiter to add Natalie to your Favourites
More Readers
Psychic Reader Profile: Natalie
Psychic, Clairvoyant, Angel Intuitive, Spiritual Counsellor, Past Life Regression Therapist, Medium, Emphatic, Reiki Master/ Teacher. Auras & Chakras, Dowsing & Pendulums.
Hi, I'm Natalie from Adelaide, South Australia. I have been working as a professional psychic/clairvoyant medium, tuning into Auras & Chakras, Dowsing with Pendulums, Angel Intuitive, Spiritual Counsellor, Past Life Regression therapist, Spiritual Healing, Medical Intuitive and a Reiki Master/Teacher for over 40 years. I am a recognised TV Celebrity Psychic as well as being featured as "working from home" in Australia and Internationally.
I am dedicated and committed to my mystical gifts and my profound accuracy in my psychic abilities has been given in testimony to the high esteem in which I am held within the psychic community. As in 2005 I was awarded the Psychic of the Year in South Australia and then in 2008 I was inducted into the Australian Psychic Hall of Fame.
I am involved with psychic/mediumship readings, past life regression therapy sessions and the ongoing facilitation of spiritual/psychic growth and development classes, channelling and healing. I have written numerous manuals for the different courses, workshops and trainings I teach. I have a love and passion for the work I do. Travelling extensively around Australia and Singapore I teach my different courses as well as consulting as a psychic medium and past life regression journey sessions.
I am a natural psychic clairvoyant medium that is genuine, caring, approachable, compassionate, motivational, inspirational and very down to earth. I am looking forward to lovingly assisting you through giving you clarity, insight and guidance on your journey in life.
What do you like most about giving readings to clients?
What I like the most, is being able to lovingly support the clients through their situation/s, and showing them how to be Divinely Guided by Angels and Spirit Guides to help them find the Strength and Courage to start healing their lives and to bring them Clarity, Insight, Guidance and Definition to their Life's Purpose and their journey in life.
How are you typical of your star sign?
I am a Cancerian with an Aries rising. Some of the traits for a Cancerian are true to form many are not however the Aries qualities give me the drive and greater confidence, and enthusiasm, to be more spontaneous in life's challenges with assertiveness and positivity.
When did you first become aware of your gift?
My first experience of awareness of my gift was when I was 10 years old, walking through the scrub/bush land of my parents farm I received profound insights/visions to what would be happening for me in my adult life. As a child back then I just thought it was my vivid imagination but as I became an adult all of these insights/visions became my realities and materialised. Back in those early years I had no knowledge that my mother was an avid dreamer and worked that way. I always felt the odd one out and not being understood as I was growing up.
What is your most memorable experience with a client?
Back in 1991 a very memorable experience for me was when I foresaw my eldest daughter's future husband, even though at the time I didn't know this and then in 1996 she actually met him. I have never liked reading for family or close friends however on an evening in 1991 when my eldest daughter came home from being out very late, I was still awake. As she stood opposite to where I was sitting all of a sudden I was shown a 6 foot tall man standing next to her with receding hairline, hazel coloured eyes and dark short hair, a solid man, compassionate, and I saw the goatee he had on his face. My daughter noticed I was being shown something and insisted I tell her, I repeatedly declined but after some time and being reassured by my spirit guides I told her and described him as I was seeing him next to her. Some few years later after she met him and they started dating she reminded me of the accuracy of the description I had given her some few years before hand. Two years later they married and are living a happy life together now.
What other experiences or qualifications do you have that you feel compliment your work as a reader?
My journey towards self-empowerment and enlightenment has been enriched by attaining qualifications as a Past Life Regression Therapist, Meditation & Life Mastery, Angel Intuitive & Advanced Angel Intuitive, Touch for Health, EK, Reiki & Seichem Master/Teacher, Auras & Chakras. I have completed numerous other certificates in healing modalities, self development, management and people skills courses.
I also have a Bachelor of Science in Social Work & a Minor in Counselling Psychology Degree, I am a Civil Life Celebrations Celebrant and Train the Trainer.
I have spoken and appeared live on stage at the national Mind Body Festivals, Channel 7's Sunrise Program, ABC Radio stations and Whatever in Singapore. I write for a number of spiritual magazines - Spheres the Spirit Guide, Australian Psychics Directory, That's Life Magazine and contribute to ESO.TV newsletter, articles on Angels and A Glossary of meanings of A-Z in metaphysical terminology. I am a Professional Lifetime member of the Australian/International Psychic Association.
What is the most important thing for a person to consider when they decide to have a psychic reading?
My belief is that a person needs to recognise that within themselves they already know what they need in answer to their issues/questions. It is purely through not trusting those feelings of answers they get, and seeking guidance from outside of themselves, and then deciding to have a psychic reading.
Through the help of my angels and spirit guides, I will support them with clarity, spiritual guidance and insights into their situation and motivating and inspiring them to allow them to take the correct, positive steps on their path in life.
Pay by Phone
0905 789 1111
When prompted, enter pin 5014
Calls cost 80p per minute plus your network access charge. All calls recorded. 18+. Entertainment purposes only. You must be the bill payer or have the bill payer's permission. We may send free promotional messages. Customer services & marketing opt out 0161 607 3013
Pay by Credit/Debit Card
0161 864 8555
When prompted, enter pin 5014
Credit/Debit cards: £16.80 for 20 mins, £24.60 for 30 mins & £48.00 for 60 mins including vat. Terms and conditions apply. Money back guarantee on debit/credit card telephone readings (see help pages). Wallet readings available on this service.