Whether you start digging out the decorations on December 1st, or whether you resist partaking of the frenzy until December 24th - eventually most people will admit to a twinge of excitement about Christmas Day. For some it's a joyful religious celebration, while for others it's just about getting the family together for a party. Whatever your motivation, Christmas is a time to be joyful and caring. So discover how you can spread a bit of seasonal spirit to everyone around you.
The origins of Christmas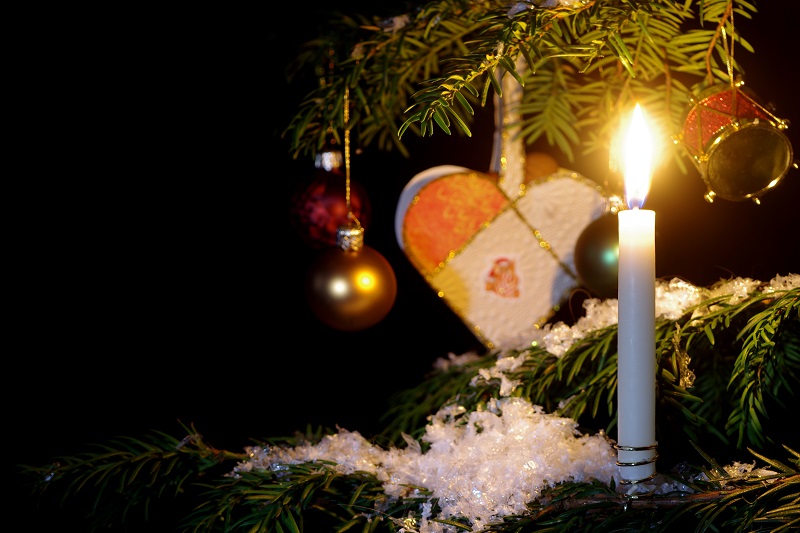 The Celtic Pagan feast of Yule is celebrated around December 21, on the winter solstice. This marks the symbolic re-birth of the Sun, as dark nights begin to shorten and light returns to the world with the approach of spring in the coming months. It's easy to see the parallels between this idea and the Christian belief in the birth of the Son of God, who is also referred to as the light of the world. The similarity is no accident; it is likely that the early Church chose December 25 to celebrate Christ's birthday to over-write the more ancient existing Pagan celebrations at this time of year. Many Pagans celebrate the symbolic battle of the Oak King, representing summer, and the Holly King who represents winter, at solstice time. At winter solstice the Oak King is victorious, symbolising summer's victory over the darkness of winter.

But it wasn't just the Celts who celebrated a mid-winter festival. The Roman festival of Saturnalia was held around December 18 with gift giving, feasting and charity offered to poorer members of society. The feast was named after the Titan Saturn, a Roman god of farming and agricultural abundance.
Even closer to the Christian tradition is the ancient solstice festival of Mithras, known as the god of light. His feast was celebrated on December 25. The echoes of these Pagan feasts reverberate down the centuries as many of their traditions have been incorporated into the Christian celebrations. Bringing evergreens into the home, holly, mistletoe, ringing bells and seasonal singing are just some of the overlapping traditions.
Spread some Christmas Cheer
The doom and gloom that makes up the bulk of domestic and world news can cause feelings of helplessness. Reclaim your personal power this Christmas by taking small but important actions to spread some festive happiness.

Focus your intention
What concerns you most about modern living? Perhaps it is prejudice, crime, lack of care or conflict? Think about one issue you'd like to change then focus on its opposite. So for war you'd think of peace; for prejudice think respect; for crime (hate) you'd think of love; or for fear think courage; for lack of care think love.
Focus your intent upon your chosen positive emotion. Write it down and meditate upon the positive word for 10 minutes every day. It may seem like a small act but focusing your intention for good is very powerful.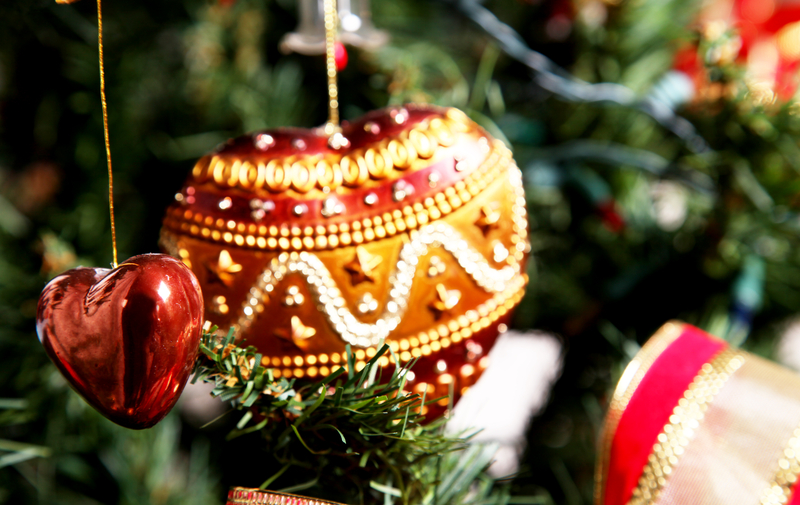 Smile
It sounds simple, but smiling at people you cross paths with is one of the easiest ways to spread Christmas spirit. So instead of scowling at the checkout person as you pack your shopping, remember to say 'thank you' and smile. Think about how the smallest of your actions might impact the people around you and try to make that impact a positive one.

Be Kind
Christmas is a time for family and friends but it's easy for people to put on appearances for the day. Take the time to ask family if there's anything you can do to help them out throughout the year, especially your older relatives. Make firm plans to catch up with relatives in January and February, when people may be feeling at a low ebb after the festivities. Don't be afraid to ask those dear to you for small (non financial) kindnesses for yourself, too.

Be Generous
It's the season to give. So give your time, effort and friendship generously. Cook a meal for an elderly person, ask a neighbour around for a coffee and a chat, offer to teach a group of youngsters a sport or craft. Helping a stranger with no reward for yourself is one of the most spiritual acts you can perform.

Reflect
Think joyfully of Christmases past and the people who made them special. Don't mourn lost loved ones but remember the goodness they brought to your life. Think about one thing that you remember most fondly about a loved one who is gone. How can you spread this good feeling to others? Resolve to do one positive thing in your loved one's memory.