Should I Believe What A Psychic Told Me?
With much controversy surrounding psychics however, there are sometimes questions of doubt. Should you believe what they're telling you? Can you find out accurate information? Find out here.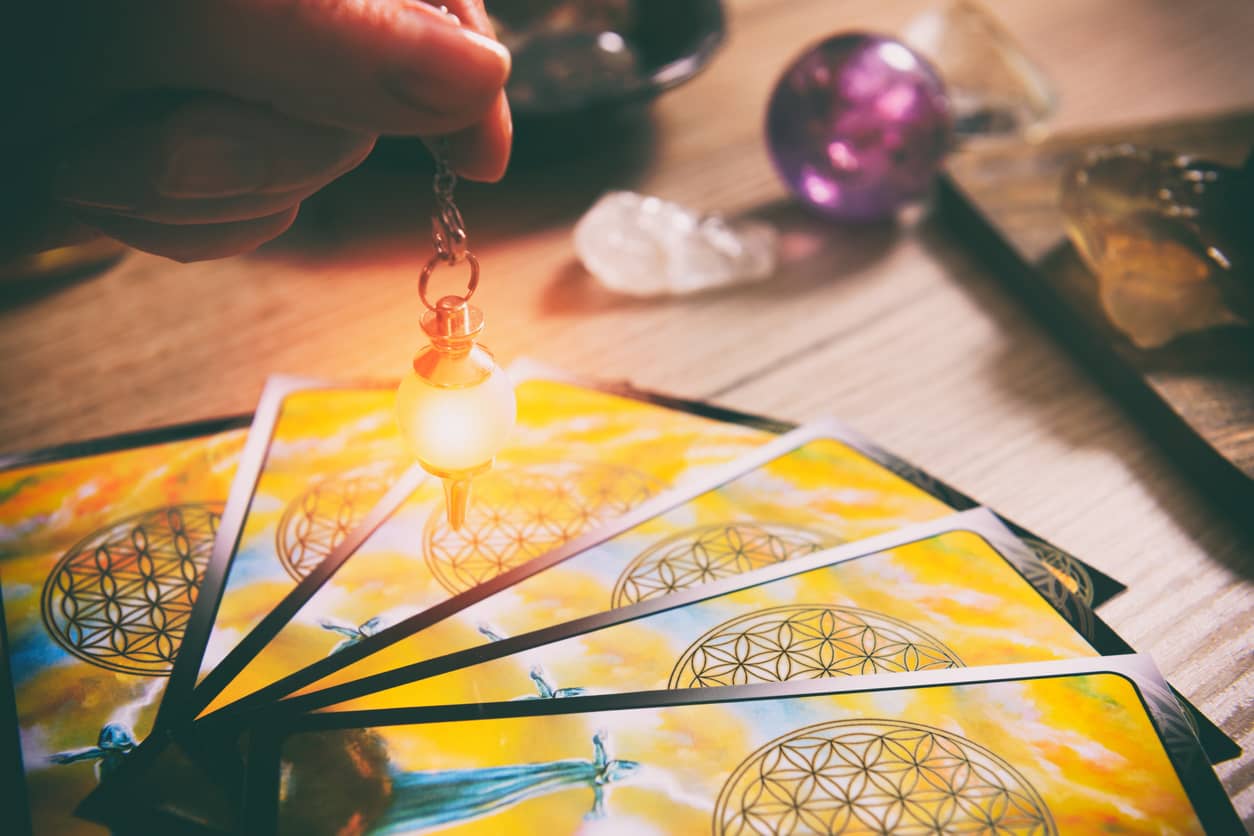 Psychic readings are a hugely popular, and highly spiritual, activity, particularly with people who are seeking information or guidance that they cannot see, to find, within themselves. With much controversy surrounding psychics however, there are sometimes questions of doubt. Should you believe what they're telling you? Can you find out accurate information? If you've been wondering this too, we encourage you to read on to find out why you should trust your psychic, and what you can do to maximise the value of your sessions!
Whether you're taking part in online psychic readings, telephone psychic readings, or an in-person reading with a trusted psychic reader, you should always be confident that your session will be enlightening and helpful. If you're interested in one of Psychic Sofa's trusted psychic readings, get in touch online or by phone on 09057897752 (calls cost 80p per minute plus your network access charge) or on 01618640152 today! With a high satisfaction rate, and special rates for loyal customers, we know that you'll love our readings as much as we do.
How To Prepare For A Psychic Reading
If you're a first-time sitter, the experience can often seem a little overwhelming or daunting, but there's really nothing to be worried about or afraid of - you're in safe hands and you're only there to learn. For those of you who are feeling a little nervous in the build-up to your reading, there are a few things that you can do to prepare yourself, and ensure that you're in the best frame of mind to get the most out of the session.
Find The Right Psychic Reader: One of the most important things to do is ensure that you're working with the right psychic reader - here at Psychic Sofa, all of our readers are trusted psychic readers with great spiritual guidance to hand, so you can be sure that you are dealing with a true professional who is capable of guiding you through your sessions comfortably.
What Do You Want To Achieve?: If at all possible, it can be a good idea to try to think of a few things that you want to achieve during your session - often people who are having a psychic reading are looking for the answers to specific questions, or are looking to connect with a certain spirit, so if you can be clear on your goals, you will be able to ask the right questions and steer the session in the right direction.
Prepare Your Questions: As an extension of the above, you could go as far as to coming to the reading with a predetermined set of questions that you are looking to find answers to, or clarity regarding. With these clear goals in mind, it's easier for you to determine how successful you felt your reading was. However, you must remember that you may not always find the exact answers that you are looking for, instead being provided with messages to decipher, as is the nature of some psychic readings.
Take Notes: Bring a notepad and a pen so that you can make notes during your reading; the process can often be overwhelming when you're the sitter, and that can mean it's incredibly easy to miss vital information, so taking notes helps you to make sure that you remember everything that happens. These notes can also make it much easier for you to reflect on your experience with a psychic.
Be Honest, Relaxed, and Open: Last, but not least, you'll want to make sure that you're going into the session with a clear, open mind - it's easy to be sceptical regarding a psychic reading beforehand if you haven't been involved with one before, but staying open-minded helps you to get more involved with the session. It's also important to make sure that you're answering all questions truthfully - psychic readings are based on trust and faith, so you need to show those in order to receive them.
What Could A Psychic Tell You?
When visiting a psychic, there is one vital thing that you need to bear in mind - they cannot instruct you or directly tell you your future. Instead, they will offer guidance and advice based on the things they infer using their heightened intuition gifted to them, along with their psychic abilities. In general, there are a few key things that your psychic reader may be able to give you insight into, including dating, family, relationships, love, health, career, and fortune. In most cases, the reader will offer you information that alludes to a possible future on one of these factors, but on occasions, you may also be given information relating to your past and present should the psychic pick up on any energy or signs relating to them.
Dating is one of the most common issues that people visit a psychic to discuss - there is a great deal of importance given to our love lives, so it's only natural that people try to seek any information they can regarding their current or future partners. Dating is something that most psychic readers find it very easy to decipher; a person's outlook and experiences with dating often are dictated by energy and emotion, which are two of the things that psychics focus on during readings.
By reading into your energy and personality, your psychic reader will be able to offer guidance and advice on your love life, including things such as when and where you might meet your soulmate, how your relationships are likely to go, and what you can do to change any bad luck you might be having when it comes to dating.
Should You Trust Your Psychic?
With this in mind, you can be safe in the knowledge that you can believe what your psychic is telling you - they're using information that they've picked up on from your energy, personality, and mannerisms to offer guidance, not instruction, on how you can best guide yourself towards your goals in various areas of your life. You should always opt for a trusted psychic reading - there are some people out there who offer sessions despite not possessing the powers needed to do so, so be sure to only contact readers that have a good reputation, such as ours here at Psychic Sofa.
You can get in touch with one of our readers for a range of different readings by calling 09057897752 (calls cost 80p per minute plus your network access charge) or on 01618640152 today!
Comments
No comments have been made yet
Create a Psychic Sofa account today!
Get access to exclusive account features such as:
Psychic Sofa Wallet
10% extra free minutes
Online & phone top ups