5 Steps To Enjoying The Best Valentine's Day Ever
Whether you're already happily loved up, content being single, or searching for your true love, 14 February is the one day in the year when love becomes the primary focus.
It doesn't matter if you're single or in a happy relationship, everyone can have a wonderful Valentine's Day!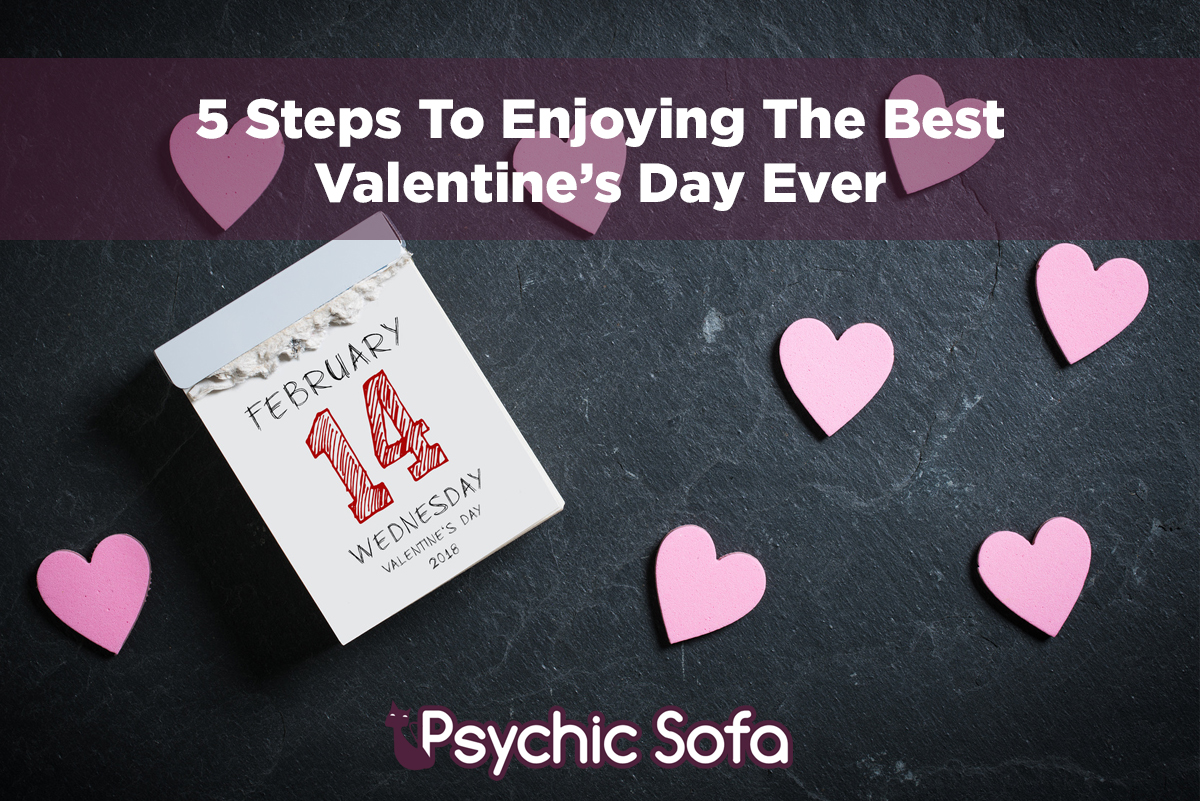 Whether you're already happily loved up, content being single, or searching for your true love, 14 February is the one day in the year when love becomes the primary focus. Forget about the soppy cards and overpriced flowers. There's no need to buy into the commercialism of St Valentine's Day to prove your love to someone special. Taking a more spiritual approach is far more beneficial.
To appreciate and enjoy the romance and magic of St Valentine's Day, whether or not you are in a relationship, these are the 5 steps that you must take.
1. Let Go Of The Past
We all have emotional wounds and scars from previous love experiences. If you are still carrying this baggage around with you, years after the heartache occurred, you are limiting your chances of finding the love that you deserve. If you're in a relationship, emotional baggage stops you fully expressing yourself in meaningful loving ways. If you're single, and continuing to allow the past to dictate your happiness, you are choosing to relive the hurt and pain every time that you meet someone new.
To move on and let go of the past, give thanks for every challenge and hurtful experience that has come your way. Accept that you wouldn't be the person you are today without the emotional pain of heartbreak. Forgive yourself and those that caused your suffering, and be open to discovering that true love doesn't hurt.
2. Love Yourself
Loving yourself is the foundation on which to build a lasting love relationship. On St Valentine's Day celebrate your amazingness, whether you're single or coupled up. Once you truly value and honour yourself with self-love, others will magnetically be drawn to you. You'll have your pick of potential suitors!
3. Commit To Something Bigger
There is more to love than hearts and flowers and lavish displays of affection once a year. When you commit to something bigger you acknowledge the importance of a deeply spiritual partnership. Two people who are divinely aligned will come together at the perfect time. This sacred union is fated and meant to be.
If you're single and hoping to find your soul mate shift your focus on to yourself. Practicing self-love is what aligns you with your perfect love match. Treat yourself to something special on St Valentine's Day. You don't have to wait for someone else to tell you how fabulous you are.
4. Be The Best Version Of You
Many people in relationships lose sight of who they really are once the honeymoon period is over and the connection requires continued effort. When you become the best version of you, you have an abundance of loving energy to put into your relationship.
You may no longer feel the way that you once did about your partner, if you've spiritually outgrown them. It's important to accept that some relationships will only last enough time for you to learn and evolve. This spiritual progression doesn't have to be a painful experience, if you accept that it's time for your souls to part. Being the best version of you means that you are always moving forward to align with the love vibration that matches yours.
5. Treat Your Relationship As Sacred
If you're already in a relationship treat this as something divine and sacred. Honour yourself and your partner by being loving, respectful, kind and compassionate. Make an extra effort to appreciate the little things that your lover does for you. Celebrate your union regularly and not just on St Valentine's Day.
Start living as a sacred partnership by planning a weekly date night. Have fun doing things together. Get creative and explore new ways of enhancing your intimacy.
Comments
No comments have been made yet
Create a Psychic Sofa account today!
Join the Psychic Sofa Community Today and get access to:
Get notified by (FREE) SMS text when a reader becomes available!
Latest offers and members only exclusives
Add favourite readers to your profile