Spiritual Locations In The UK & Ireland
The great thing about the UK and Ireland is that there are plenty of spiritual locations from which to choose, many of which may be on your doorsteps.
When searching for spirituality, there are many ways in which to find it. You can set intentions and use crystals to bring forth positive energy into your life. You can seek the wisdom of a healer, spirit guide or psychic, who can help you find clarity and connect to the higher planes of existence. You can also visit sacred sites, and restore that connection that may have begun to fade. The great thing about the UK and Ireland is that there are plenty of spiritual locations from which to choose, many of which may be on your doorsteps. From the glory that is Stonehenge, to the beauty of Lough Derg and Iona, in this blog, we introduce you to some of our favourite spiritual places in England, Scotland, Wales, Ireland and Northern Ireland, that we believe you'll love too. If you're looking for a spiritual adventure, then we encourage you to start your journey by reading this blog.
Spiritual Sites In England, Scotland & Wales
There are many fascinating and spiritual places in the UK to visit, and these include Stonehenge and Glastonbury Tor.
Stonehenge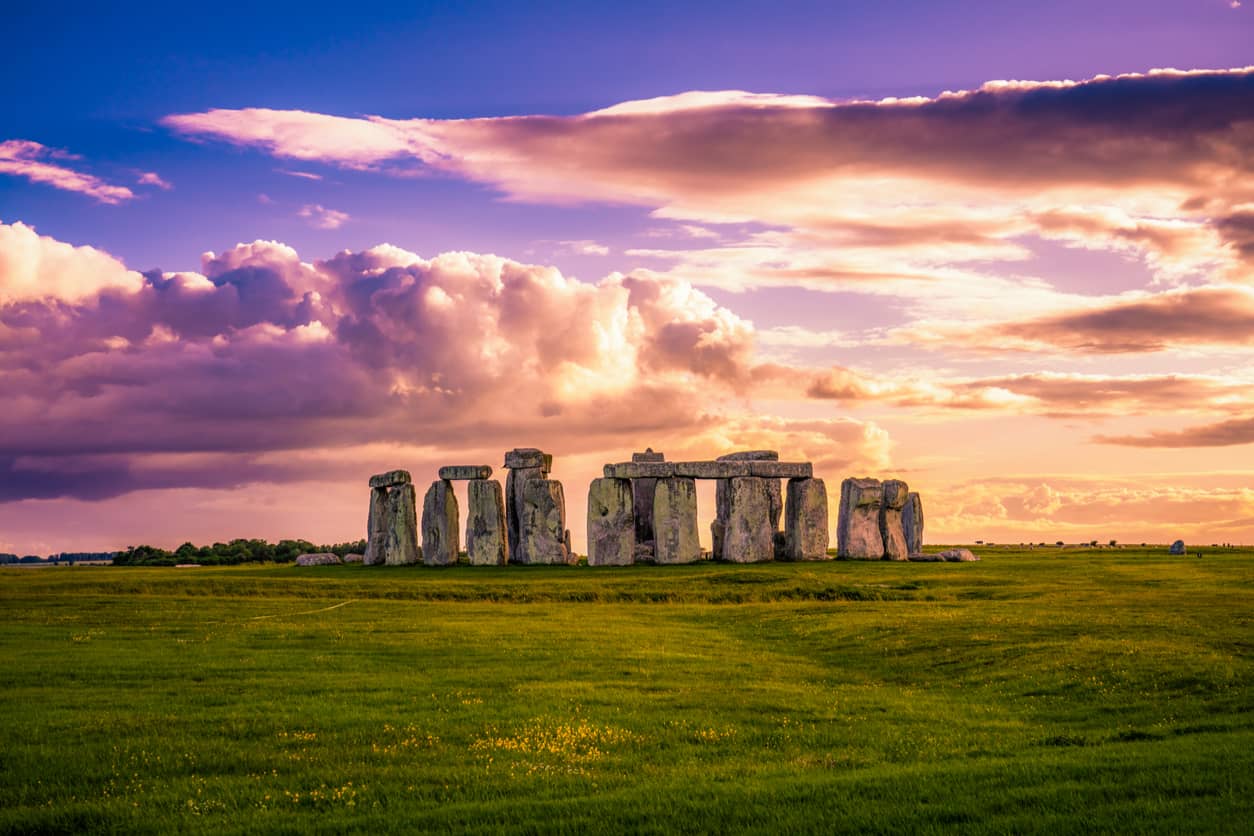 One of the UK's, and world's, most iconic archeological sites, Stonehenge is a megalithic circle found on the Salisbury Plain, garnering great debate around how it was constructed. Folklore suggests that these impressive stones were created by the wizard, Merlin (from Arthurian legend) who magically transported them from Ireland, where giants had created them. Having also been linked to Druids, aliens and representations of the female genitalia, this famous site is the space of much ritual, celebration and appreciation. At Stonehenge, people come from all over the world to celebrate the summer solstice, winter solstice and equinoxes, as well as to recite prayers, and perform casting rituals that remove the negativity and hindrances that are holding them back. A place of Pagan rituals too, many believe that this special location was once used for burial, healing and sky observation, and is today a resting home of spirits who once worshipped at its splendor. Definitely worth a visit, you can also go on a special tour while there, as well as learn about the history of the stones at the visitor centre.
Stones of Stenness, Orkney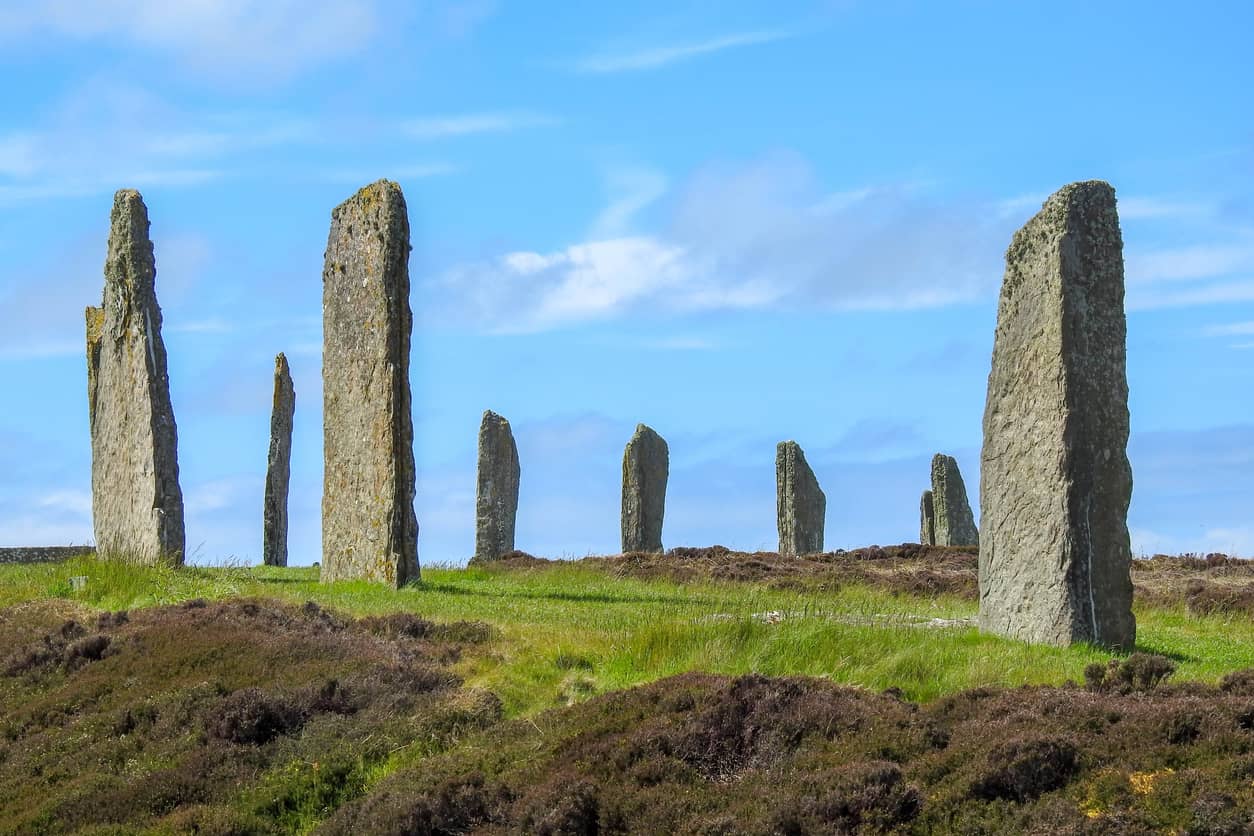 The oldest henge in the British Isles, the standing Stones of Stenness have been used in religious rituals for centuries. Surrounded by a ring of water, this would have been important to the Neolithic people, and perhaps seen as a sacred link between this world and the next. Water was also seen as a gateway to the spirit world in later societies, and therefore its power is amplified with the ritual stones. Consisting of four upright stones up to 6m in height in a circle that originally held 12 stones, their position illuminates the heath within during the summer months, and is seen as a place that spirits guide the dead to the beyond, and into the light. A great pilgrimage for those seeking clarity, understanding and a light at the end of the tunnel.
Glastonbury Tor, Somerset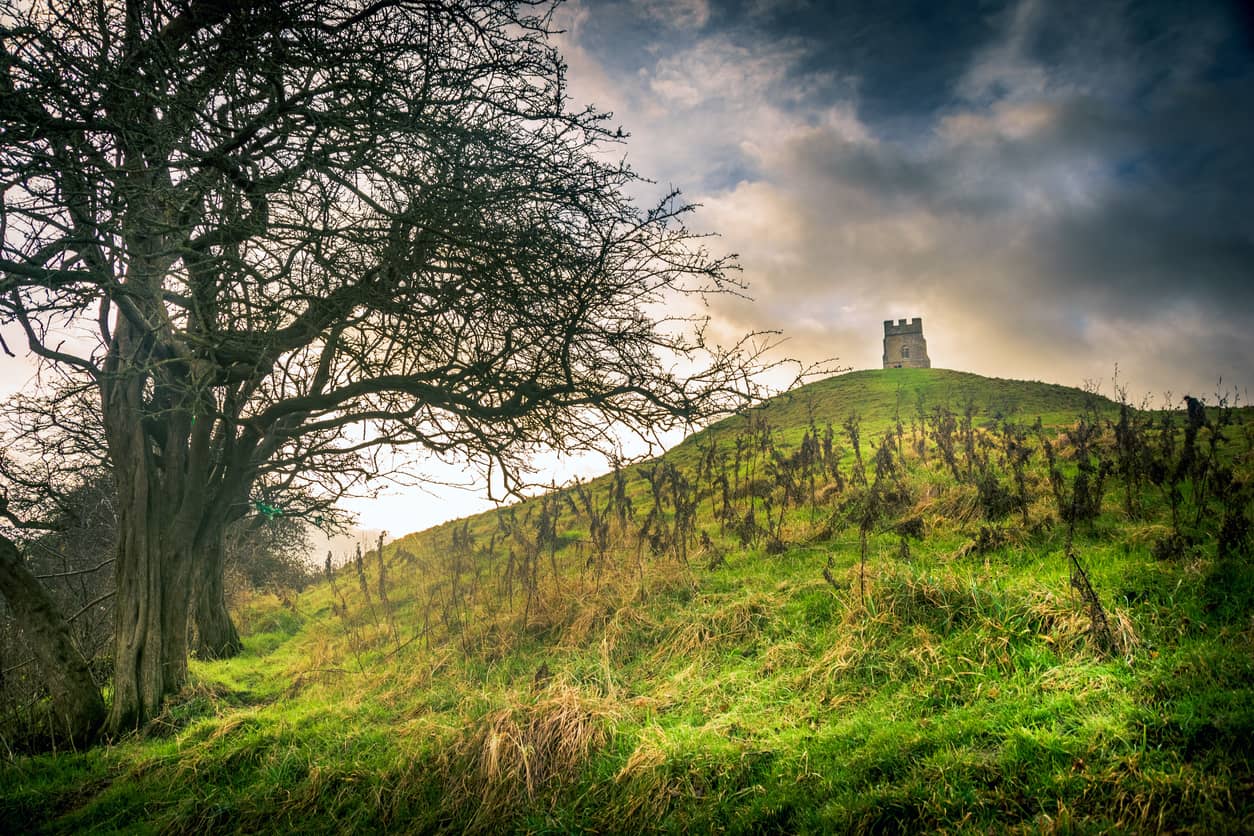 Mystery shrouds the beauty that is Glastonbury Tor, which comprises a tower atop a stunning hillside overlooking scenic views of English countryside. Legend has it that within the hill lies a secret cave that offers passage to the Celtic fairy world of Annwn. Some believe that Joseph of Arimathea arrived at Glastonbury with the Holy Grail. His staff took root as the Glastonbury thorn - that flowers at Christmas time - and the grail itself is claimed to be buried closeby. When monks in 1191 stated they had found the graves of King Arthur and Queen Guinevere, this sacred site became a place of pilgrimage forever more.
Goat's Hole Cave, Wales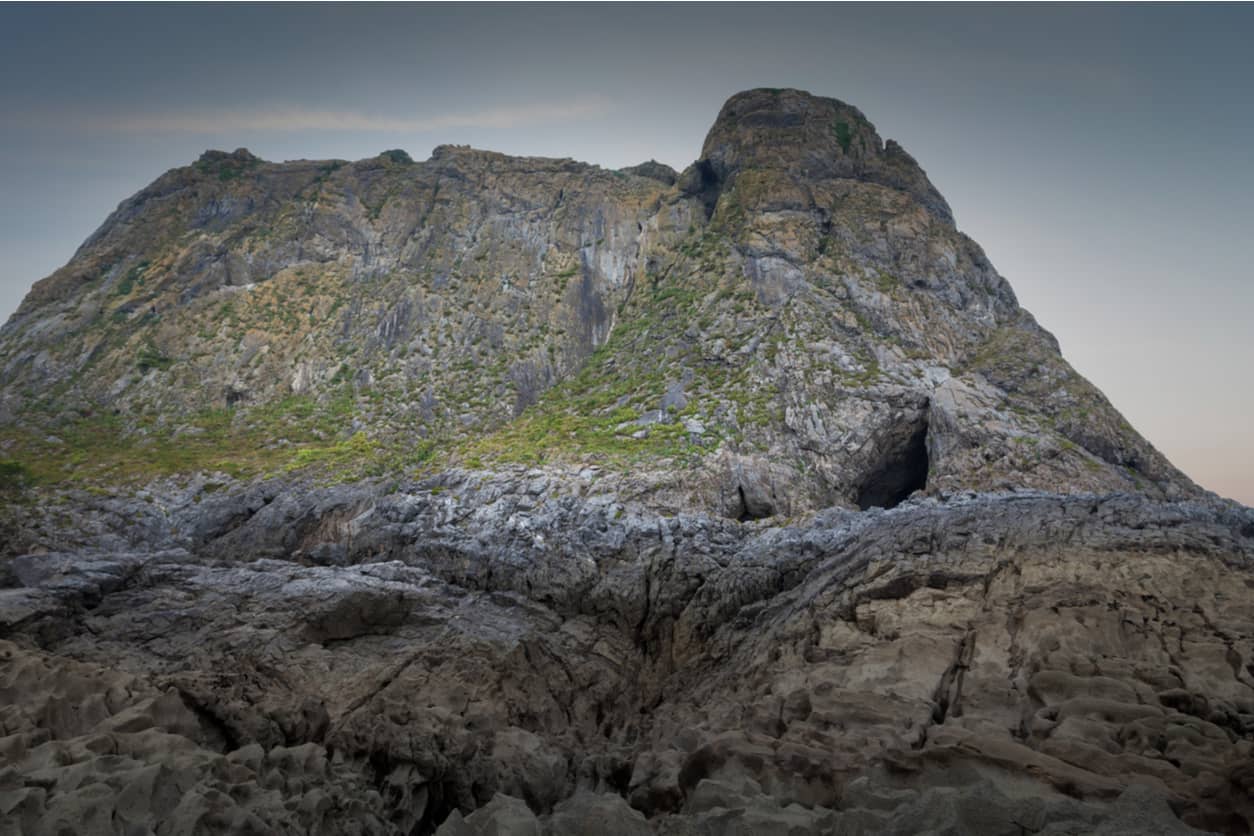 In a sea cave, near the Gower Peninsula, known to locals as, ''Yellow Top'', a 19th century archeologist found an ancient burial. Bones were coloured with red ochre, and items of jewellery were found there too. Dubbed the, ''Red Lady of Paviland'', more recent radiocarbon research suggested that the remains were actually of a man, who lived 33,000 years ago. He had been buried with the skull of a mammoth, which he likely hunted, and his friends had seen it fit to bury hunter and prey together. A symbol of triumphant victory, and overcoming one's hurdles, the Red Lady is seen today by Pagan's as a shaman figure, guiding spiritual prowess with love and care. As animals continue to graze nearby, some believe the Red Lady provides food for those who inhabit the land. And due to the items found within the cave, the man may not have just been a hunter, but a religious or spiritual figure that many looked to to provide nourishment in what would have been trying times.
Other spiritual sites include Iona (Scotland) and Avebury Stone Circle (England).
Finding Spirituality In Ireland & Northern Ireland
Within Ireland, so-named, ''Thin Places'' are spiritual sites that have a mystical quality or past about them. Thin places are those where the connection between the living world and the higher planes are so thin that they basically touch, and one can speak directly to the other world. These locations include the Drombeg stone circle, Newgrange, Carrowmore and Glendalough - which are renowned for being spiritually-joined. Within these places, many visitors have claimed to have experienced an ancient reality - as if the past, present and future meet to provide clairvoyance and clarity about one's one sense of self, who they were, and who they want to be. A special feeling indeed, other spiritual sites within Ireland and Northern Ireland include:
Whitepark Bay, County Antrim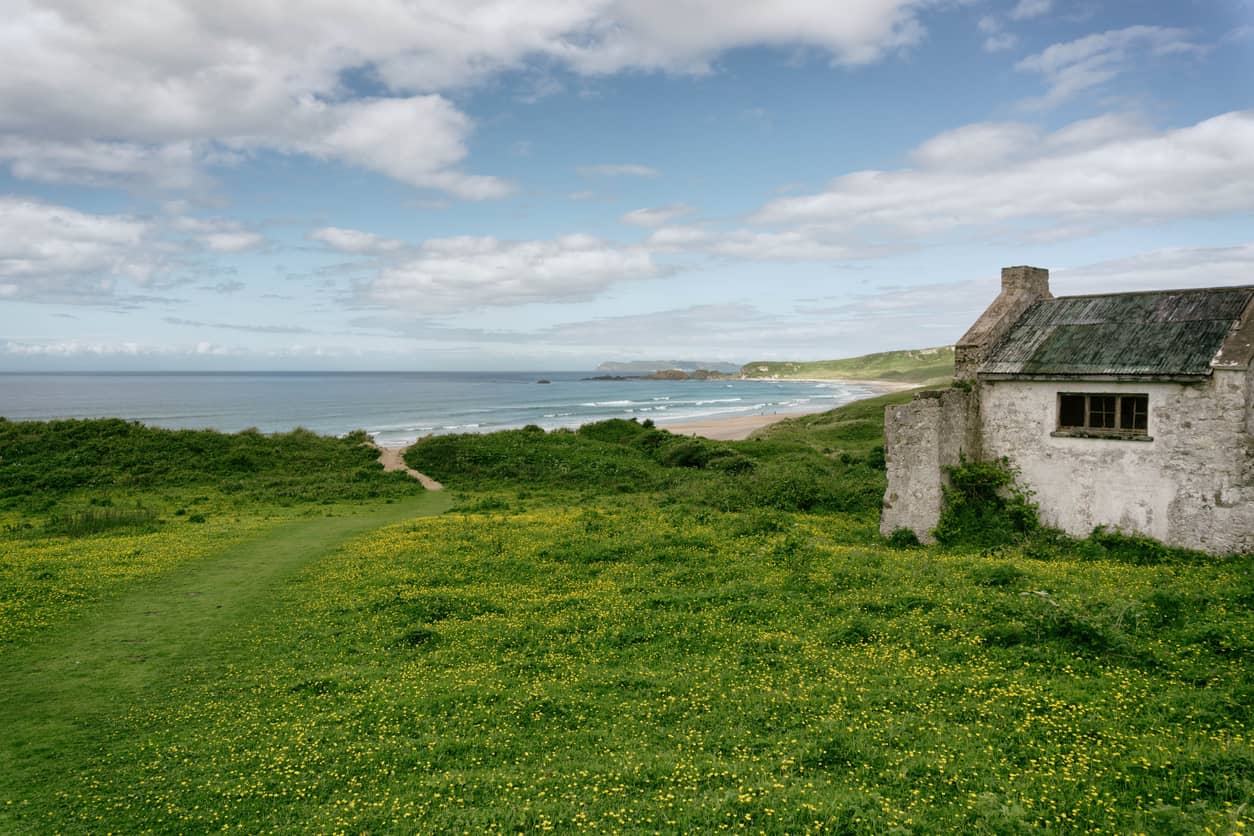 Beyond the beauty that makes up Antrim's coast: the Giant's Causeway, Dunluce Castle and the Carrick-a-Rede Rope Bridge, is a beach where the sand sings, and spirits can be heard. The sand on the beach is mixed with chalk from the cliff face, giving it such a fine quality that when the wind blows in a certain direction (which it often does), you can hear the sand "hum" with vibration. With the remains of passage tombs, this landscape was once considered sacred to the ancient Irelanders, and is still to this day considered a thin place. It's a portal to the other world - a place for thinking and a link to your higher self. One can find so much more than beauty in this area, they can find inner beauty too, which is self-actualisation as its finest.
Boa Island & Caldragh Cemetery, County Fermanagh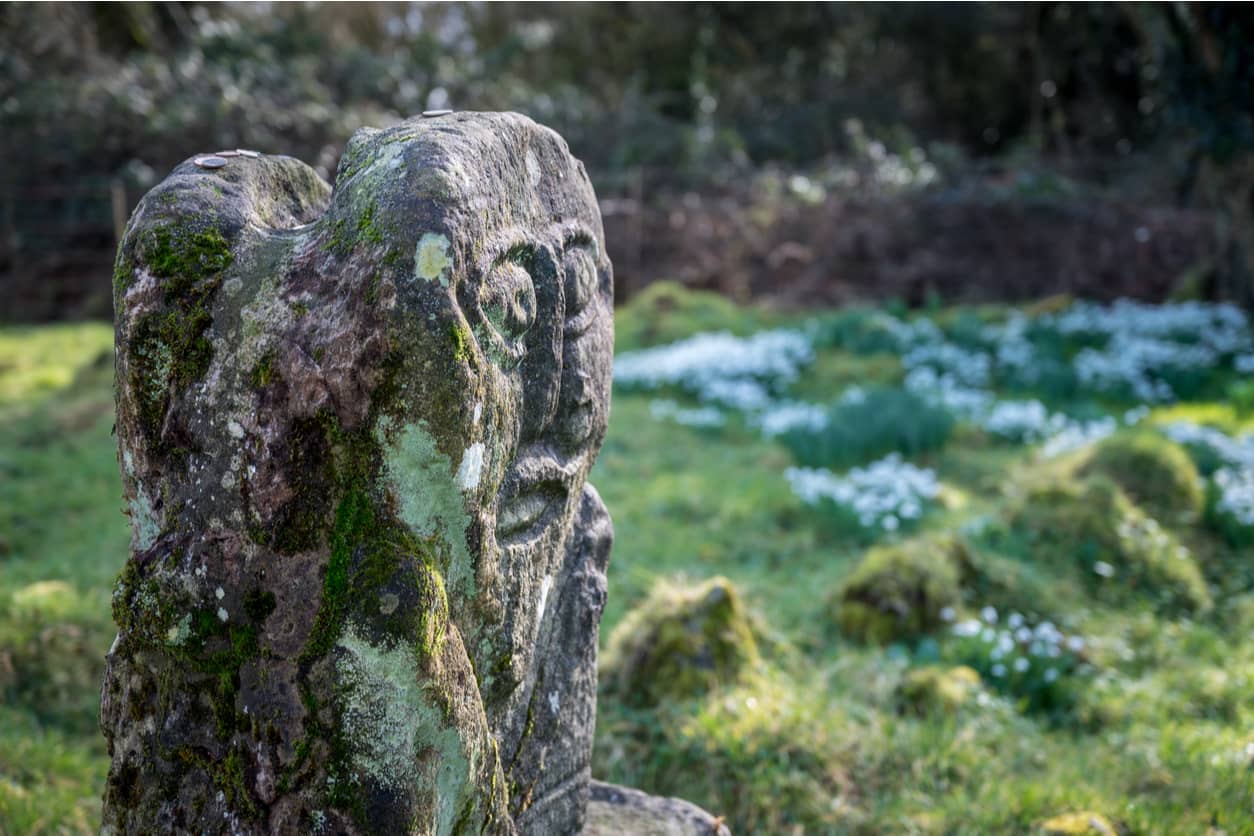 It's been said that walking into the Caldragh is as if you're passing into another world. Surrounded by hazel woods, and a fairy tree at the entrance, the ground may be uneven due to old graves, but it still is a place of sacred wonder - especially for the local community. Most notable is the Janus figure at Caldragh Cemetery - which dates back to the 4th or 5th century, and features a carved face on both sides (Janus was the Roman god of two faces). This stone draws you in, and there is a great spiritual energy surrounding it. We welcome you to dangle a pendulum above, and you'll see it spin quickly. If you're looking for particular intent - whether that's love, good fortune or clarity - then dangle a pendulum with a gemstone of that power - for example rose quartz, jade and diamond - and you will likely get your wish.
Lough Derg, County Donegal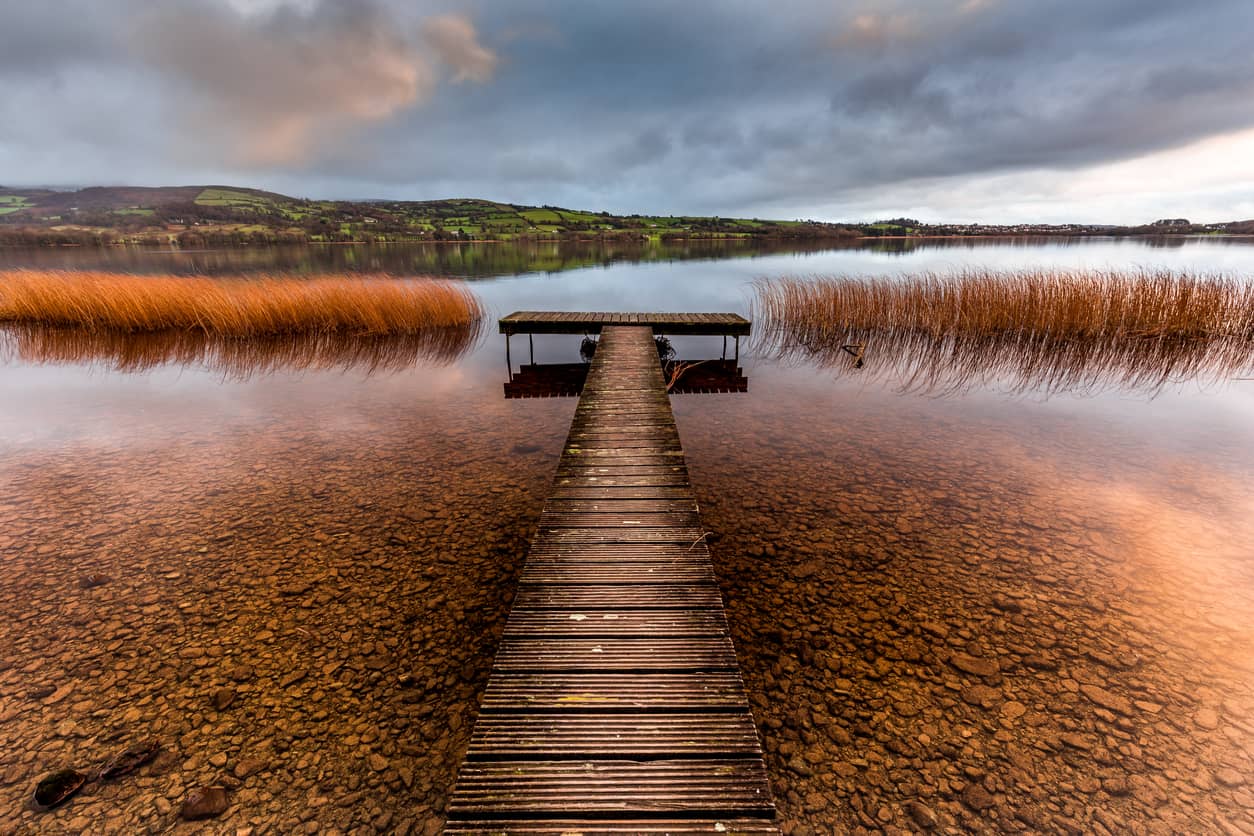 Also known as St Patrick's Purgatory, Lough Derg is Ireland's oldest place of pilgrimage. For centuries, people have come here on a spiritual quest to find something deeper than what they know, get closer to their true selves and continue the rituals and traditions of their ancestors. Encompassing truly breathtaking scenery and calming surroundings allow meditation and an honest reflection of one's goals. There are no disturbances, artificialities, or interruptions on the tiny island, which is situated in calm lake waters. Welcoming visitors to enjoy their day retreats, tailored workshops, faith-based seminars, and other special events, there is much to see and do here, providing a renewal of faith, and tranquility.
Other spiritual places in Ireland and Northern Ireland include: Lough Gur Stone Circle (County Limerick) and Clonmacnoise (County Offaly).
Now that the world is opening up to new opportunities, and letting us find our feet again, why not spread your wings and visit one of these fantastic places? Especially if you've been missing that spiritual connection and would like to find it again, there's no better location than one that is steeped in rich history, tradition and blessings from above. Throughout the UK and Ireland, you can find areas that truly connect you to other worlds, renew your faith and help you find your way. And should further spiritual guidance be sought, why not give one of our trusted psychics at Psychic Sofa a call? Our telephone psychic readings are always appreciated, and we have a whole range of options to choose from, including clairvoyance readings, Tarot Card readings and Angel Card readings. Please call us on 09057897752 (calls cost 80p per minute plus your network access charge) or on 01618640152 today to find out more.
Comments
No comments have been made yet
Create a Psychic Sofa account today!
Join the Psychic Sofa Community Today and get access to:
Get notified by (FREE) SMS text when a reader becomes available!
Latest offers and members only exclusives
Add favourite readers to your profile