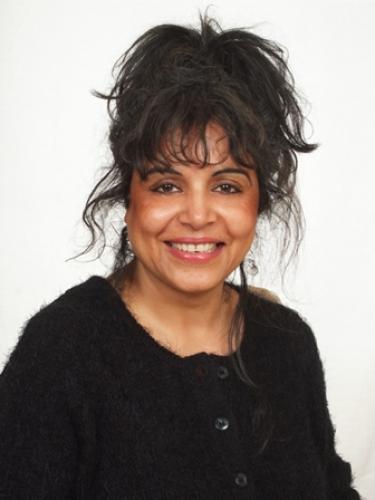 offline
PIN: 4899
Login or Regsiter to add Asha to your Favourites
More Readers
Psychic Reader Profile: Asha
Tarot, Psychic Clairvoyant, Energy Healer
Hello my dear friends. I am a tarot reader who is also gifted with psychic, clairvoyant and healing abilities. As well, I possess clairaudient and clairsentient abilities. I have a very broad knowledge and understanding of spiritual matters having studied these from a very young age across many religious and other belief systems. At all times my mantra is that I work towards thinking thoughts, speaking words and taking actions that have only the highest of intentions and effects on everyone in my life. This applies to my personal and professional world.
What do you like most about giving readings to clients?
First of all I love interacting with people because I just LOVE people. I feel I am blessed to be able to engage with people because everyone is unique and has special abilities and capabilities and giving readings enables me the opportunity to meet all kinds of wonderful people. I also enjoy the fact that I am able to put to good use the qualities that I possess and can help people with their lives, no matter whatever they may be experiencing. One of the abilities that I have is the ability to connect with or see a higher picture around any circumstance that my clients may be presented with and this enables me to help them to see their way through in a more understanding, less stressful and harmonious way. Seeing the way that this creates a much more positive outlook for my clients also in turn as a reader makes me feel positive and enjoy the work that I do.
How would you say you are typical of your star sign?
Virgos are known for being perfectionists and wanting to be there for people and are often found in positions of caring or teaching or guiding others for instance. All of my life I have played these roles which I enjoy thoroughly mainly because first and foremost my own personal development is of tantamount importance to me. As a perfectionist I have always felt that you can't help anyone unless you yourself are able to learn to help yourself first. So the two go hand in hand. I always strive to do the very best for my clients; wanting to ensure that at all times they are left with a sense of peace and harmony about their lives. I am of the view, speaking from experience, that even though life can be a roller coaster at times we can still deal with what is happening to us in a centred and calm way. So helping my clients to feel this sense of peace, harmony and clarity on their way forward in their life no matter what and how they are experiencing this, is of utmost importance for me.
When do you remember being first aware of your gift?
I first picked up on my abilities at a very young age, around about the age of 6-7 years. I realised that I was able to pick up on things that others could not see or sense. At first I didn't realise that I had this special ability to tune into people and situations and used to wonder how and why information that didn't seem to always relate to me kept popping in and out of my awareness. It wasn't until later on in my life where I found myself picking up on information in my work environment in the corporate world I realised that I wanted to train myself to use this ability in a controlled and helpful way to benefit other people's lives. I think, like a lot of psychic clairvoyants to begin with, I just wanted to ignore my gifts which weren't really working for me. Once I started to work with them I found a sense of relief and joy.
What is your most memorable experience with a client?
The memorable experiences with clients for me have been where as a result of working together it has changed the client's life in a positive and powerful way. One of my clients was having problems in her relationship with her husband who from the day they had married, had just made the wedding, missed the honeymoon and this continued into their life. After working with myself and helping her to heal herself and her energies the client found that a week later without any prompting from her, her husband had booked a second honeymoon to make up for the way that he had treated her earlier in their relationship. Since then (even though my client was ready to give up on her marriage before working with me) their relationship has gone from strength to strength.
What other experiences or qualifications do you have that you feel compliment your work as a reader?
I am a qualified nurse, counsellor, hypnotherapist, past life regression therapist and healer. But most importantly like all my clients I have lived life and from this learned how difficult and hard it can seem at times to understand what is happening to us and around us. We all need and want to be heard, understood and be supported and I feel that this understanding has enabled me to connect and empathise with most people especially when I am reading for them. Also honesty and working with my clients in a sensitive way that they can relate to is an important ability that I have learnt and strive to maintain at all times. .
What is the most important thing for a person to consider when they decide to have a psychic reading?
I feel the most important thing for a person to consider when they decide to have a psychic reading is to as much as possible give some thought for what it is they are seeking clarity. Sometimes I know this is difficult especially if there are several aspects of a person's life that are in question. Also I would say be open to what may be revealed, sometimes we are so busy in our experience we can miss the obvious that are happening to us and a reader can pick these up because they're not part of the clients situation and sometimes this is all that may be required to create some clarity and peace in a person's life.
Reader Calendar
This reader has indicated they will be logging on for us at the following times:
Pay by Phone
0905 789 1111
When prompted, enter pin 4899
Calls cost 80p per minute plus your network access charge. All calls recorded. 18+. Entertainment purposes only. You must be the bill payer or have the bill payer's permission. We may send free promotional messages. Customer services & marketing opt out 0161 607 3013
Pay by Credit/Debit Card
0161 864 8555
When prompted, enter pin 4899
Credit/Debit cards: £16.80 for 20 mins, £24.60 for 30 mins & £48.00 for 60 mins including vat. Terms and conditions apply. Money back guarantee on debit/credit card telephone readings (see help pages). Wallet readings available on this service.