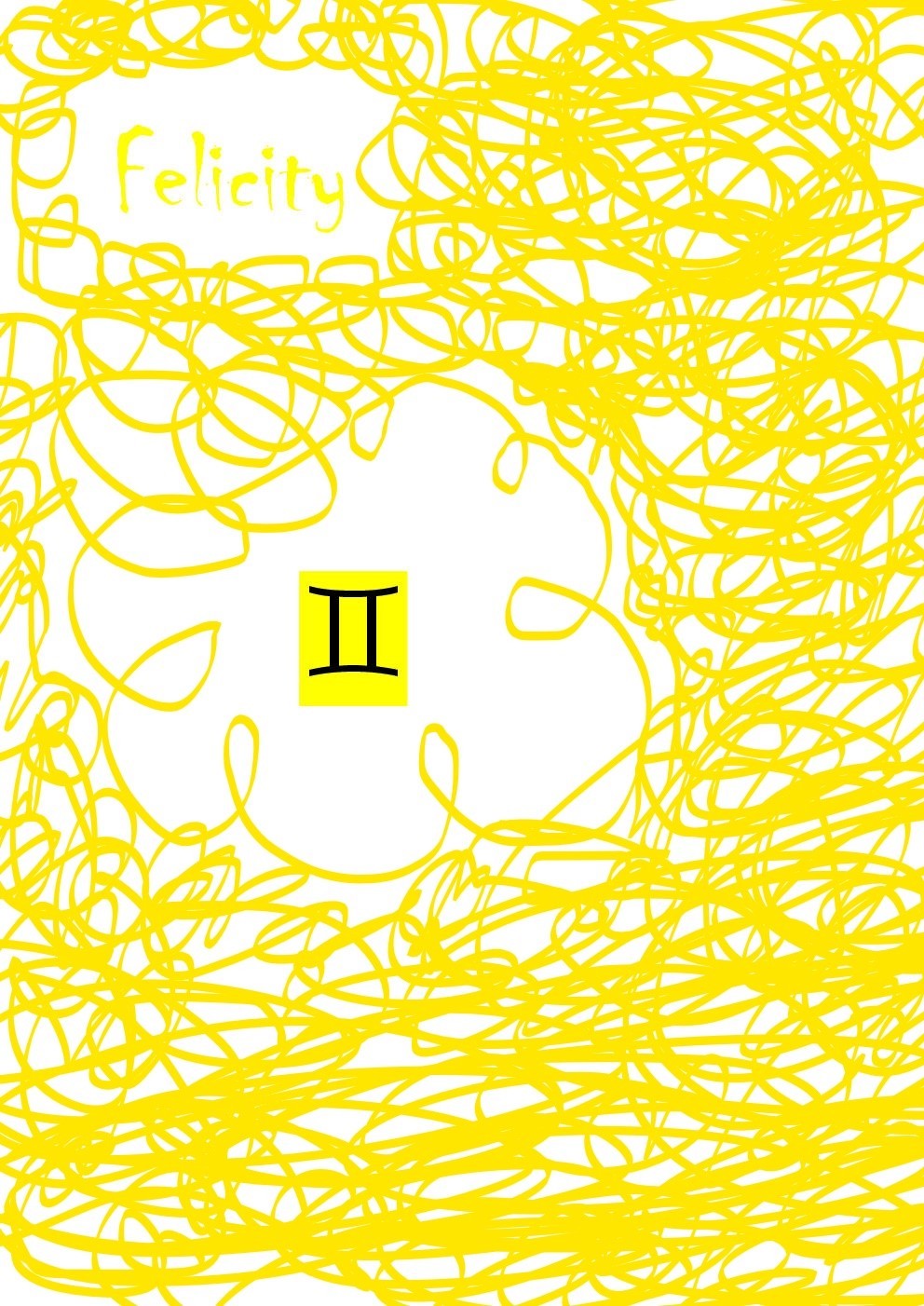 offline
PIN: 4108
Login or Regsiter to add Felicity to your Favourites
More Readers
Psychic Reader Profile: Felicity
Tarot
Welcome; My name's Felicity; I am a professional Tarot card reader. Felicity is a feminine name meaning "Happiness"; And I'm incredibly lucky to see my life in this way, as a happy story and truly hope yours is too.! [The Tarot cards always show "light";,] Please don't prejudge my readings, due to the image I choose to display as me Felicity; When I created this digital doodle pattern, I wanted to evoke simple curiosity, sort of like,the beginning of an awakening mind..... I know you'll be nicely surprised with my special psychic Tarot card readings.. Thank you [Please note; My psychic Tarot readings are for over 18 years old.]
What do you like most about giving readings to clients?
Well;.... What I like most about giving Tarot card readings to clients, is when clientele enjoy my readings and inform me of this too; For example a few spoken recent genuine testimonies below; Your reading is spot on! Lovely texture to your voice. Plus typed genuine testimony such as; Your ability is outstanding, Your Tarot reading is uncannily accurate etc.... All affirmative comments are a real pleasure for me to receive. Thank you all. It is courtesy for my clientele to greet me on the phone at the beginning; During my Tarot card readings I aim to intermittently prompt clients to respond,only for confirmation that they can hear me-in order to ensure we still have clear telephone connection.
How would you say you are typical of your star sign?
You've probably guessed from my picture symbol displayed! The way I'd say I'm typical of my star sign is that we share amazing insights into situations, expressing the rare ability to see both sides of a situation simultaneously, With delicacy of mind and a willingness to know, I'd like to think that Gemini Sun have the capacity for communicating valuable messages, filled with a pearl of wisdom, to share with others who care to listen. It may be worth mentioning that in my opinion the twins are sometimes known as true Fae.;......
When do you remember being first aware of your gift?
It was many years ago and I first began my Tarot journey all alone reading Gypsy playing cards, for divination purposes; Although It wasn't popular then to dabble with the occult i.e; Tarot/Playing cards, as these were sometimes referred to by skeptics as,"devils tools"; but I found them fascinating and continued learning despite controversy. On discovery of Tarot cards in a book shop later, l became a most dedicated student and sought like minded in sync people.Together we learned and practiced the spiritual and occult world. During the1980's; I'm very lucky to have experienced been taught by some of the most prominent regarded psychics with thanks to them. It was indeed these rare & special people who gave me a true sense of belonging. I'm chuffed to have been complimented as been best pupil by a highly gifted psychic tutor, I was also referred to her by a famous and awesomely well respected medium, who I cannot name for her privacy. This was when I remember being first aware of my psychic gift, I feel proud to state.
What is your most memorable experience with a client?
I have thankfully had many memorably nice experiences with clientele.... But when I think of my most memorable experience with a client to date; it would probably be a Tarot card party reading booking for my psychic Tarot card reading service not too long ago, This one comes to my mind; a small feminine social gathering.of around four women in the beautiful hostess's nice home, where I was invited as her special guest, although there were several unexpected guests too; I remember the hostess being welcoming and her guests gave fantastic feedback.[For confidentiality reasons, I cannot give any further details of the readings that took place.] However, I can state that my son had been admitted to hospital a few weeks prior and I was feeling worried, although of course professionally kept this quiet. later on that evening when I returned home, I felt positively renewed from having a pleasant experience, This turned out to be a roll of successful events. My perfect son was thankfully discharged home from hospital soon after. Thank you for reading
What other experiences or qualifications do you have that you feel compliment your work as a reader?
I am so very thank-full of my gift of vision.and awesomely fortunate as a sighted Tarot card reader; I am blessed to also have a clear speaking voice; and sound hearing/listening ears,additionally complimenting my work as a phone Tarot card reader; [May need to state am not an agony aunt though] Another tremendously grateful experience I have, which I feel compliment my work as a Tarot card reader is, I'm incredibly lucky to be physically whole and healthy though not perfect yet![ but I'm forever working on that one] Other brilliant and wonderful experiences I feel I have is heightened psychic sensitivity together with Mind;Body and Spirit Balance. I'm prosperous to have read many fantastic books, fine tuning my intellect, which equally assists the never ending enchanting journey of Tarot knowledge and what I know as my open mind, will always compliment my work as a reader I hope. I have achieved documentation as New Age Tarot adept and awarded with Tarot study Certificate.
What is the most important thing for a person to consider when they decide to have a psychic reading?
There are many psychic readers. When a person decides to have a psychic reading; I think a most important thing to consider is what the person requires from a psychic reading? Some may have fixed requirements and some may not know and because of this may prefer my psychic Tarot card readings, as I don't require any personal information. This can be helpful for a person .I do welcome feedback during my psychic reading; [although not at the beginning] I don't specialize in yes/ no answering questions; as life is not merely yes/ no;... There are many grey areas which appear in my Tarot card readings. A person may initially be attracted to the profile picture but;.... as the saying goes, "Don't judge a book by it's cover", including mine! It may be quite important if a person can read the profiles from the selected pictures displayed before deciding. Please try and remember each.psychic reader is unique and you may wish to try a selection of readers at first. Also, if a person decides to write notes, bare in mind that the person can quite easily mistake interpretations, so feel free to query, but do listen also to how the words are conveyed. With all this in mind, I hope you enjoy your psychic reading experience. . Many thanks With Best Wishes, Felicity
Reader Calendar
This reader has indicated they will be logging on for us at the following times:
Pay by Phone
0905 789 1111
When prompted, enter pin 4108
Calls cost 80p per minute plus your network access charge. All calls recorded. 18+. Entertainment purposes only. You must be the bill payer or have the bill payer's permission. We may send free promotional messages. Customer services & marketing opt out 0161 607 3013
Pay by Credit/Debit Card
0161 864 8555
When prompted, enter pin 4108
Credit/Debit cards: £16.80 for 20 mins, £24.60 for 30 mins & £48.00 for 60 mins including vat. Terms and conditions apply. Money back guarantee on debit/credit card telephone readings (see help pages). Wallet readings available on this service.