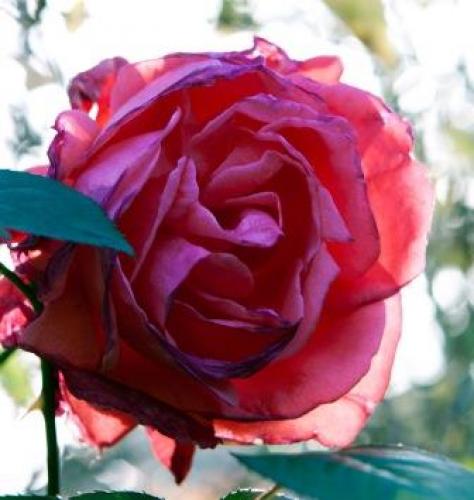 offline
PIN: 4275
Login or Regsiter to add Rosemary to your Favourites
More Readers
Psychic Reader Profile: Rosemary
Tarot - Oracle - Angel - Fairy - Colour Cards - Reiki Distant Healing
Hello, I'm Rosemary and I am delighted to be here on the Psychic Sofa. There's plenty of room, and I sincerely hope you might join me on it once in a while. It can get very lonely all on one's own can't it, and what's that they say about a problem shared is a problem halved? I genuinely believe that's what life is all about. It's about sharing, communicating, talking to each other, discussing, helping and finding ways of dealing positively with the difficulties and, dare I say, delights that life throws at us. I'm here for you, I'm happy to chat, but even more importantly, I'm very very happy to listen.
What do you like most about giving readings to clients?
It may sound corny but fundamentally I just love encouraging and helping people, and there is nothing nicer than making someone feel better and more positive about their life (past, present and future). I also truly enjoy working with my colourful and clarifying decks of cards. Every reading is like an adventure and interpreting the cards and working with a client is a unique and humbling experience. We work together, calling upon not only the infinite knowledge of the Universe and the divine but also our innate 'inner wisdom'. It's a team effort!
How would you say you are typical of your star sign?
I am a very typical Cancerian. I'm happiest in my own home environment with those I love around me. I'm caring and compassionate and like nothing better than nurturing and caring for family and friends. I connect strongly with my emotions in all areas of my life. Perhaps I feel too much sometimes, but I like to see that as a plus rather than a negative, and it helps rather than hinders my card reading and counselling work. I have an affinity to water (the element of my star sign) although I would rather look at it than dive into it, and I am totally at home in my garden which is my own personal healing sanctuary, and in which I not only work but also meditate. I'm patient, understanding and non-judgemental too. We are all individuals and deserving of understanding and respect.
When do you remember being first aware of your gift?
I have always been a 'people' person and my natural inclination to help is something I believe I was born with. A natural empathy with other folk certainly came out in my teaching years which spanned many years. However, it has been a gradual accumulation of life experience plus a desire to dig deeper into the more spiritual side of my nature in the early autumn of my life that has led me to work with divination cards and which has found me a vocation that has literally been waiting in the wings for half a century. This last decade has been very special and I'm making up for lost time. Sometimes 'spirit' moves in mysterious ways.
What is your most memorable experience with a client?
My most memorable experience with a client was at a 'fair' where I had a table. Although I was working (as I usually do) primarily with tarot chakra cards I also had a new angel deck which I was a little unsure about using. My client had a good reading with the cards, and after severe illness the light was beginning to break through into her life. She just wanted a boost of confidence really. She had really been through the mill. To close the reading I suggested she might like to select an Angel Card from the deck as a 'motto' for the future. She drew A NEW DAWN. She burst into tears - tears of joy. What a wonderful moment that was. I will never forget it. As she left she said 'you're rather good at this aren't you'. I don't know about that, but I really felt we had been there for each other on that day. She was now ready for her 'new dawn' and I was more confident about my new Angel deck! A very happy ending.
What other experiences or qualifications do you have that you feel compliment your work as a reader?
First and foremost I like helping people and I'm a friendly welcoming lady! I also feel my maturity and life experience is a real advantage. I've had great joys and great sorrows. I've had successes and I've had disasters. I've made mistakes and I've learnt from them. I can bring my own experience of life to my readings and this is invaluable. I have worked as a teacher and I have brought up a family. I am a practising Buddhist and try hard to bring the Buddhist attitude of compassion and understanding into my work. Many Buddhist views about mindfulness, change, impermanence and the 'ego' are usefully drawn upon in a reading as they reflect situations and attitudes we all experience and have to deal with. I've have also worked as a Reiki healer and I wholeheartedly offer 'healing' within my readings too. Drawing upon the Reiki energy I let it wrap itself around us throughout our consultation and let the Angels carry it to where it is most needed instantaneously. I also draw upon the power of words, numerology, colour therapy and chakras to enhance any cards we drawn in a reading. A basic but sound understanding of the law of attraction, abundance, visualisations and affirmations is also a useful skill and I drawn on what is most needed at the time in each unique consultation.
What is the most important thing for a person to consider when they decide to have a psychic reading?
It's important to be relaxed about having a reading, and to believe wholeheartedly that it is going to be positive and productive. Have faith that one's chosen reader is, for whatever reason, 'exactly right for what you need now' but be prepared for it to be a team effort. Also be open to lessons and ideas catching up with you 'after' the reading like a delayed reaction! Trust, believe and enjoy the experience. Embrace the uniqueness of your current situation and your reading, and let your confidence resulting from the whole experience make heaven sing!
Pay by Phone
0905 789 1111
When prompted, enter pin 4275
Calls cost 80p per minute plus your network access charge. All calls recorded. 18+. Entertainment purposes only. You must be the bill payer or have the bill payer's permission. We may send free promotional messages. Customer services & marketing opt out 0161 607 3013
Pay by Credit/Debit Card
0161 864 8555
When prompted, enter pin 4275
Credit/Debit cards: £16.80 for 20 mins, £24.60 for 30 mins & £48.00 for 60 mins including vat. Terms and conditions apply. Money back guarantee on debit/credit card telephone readings (see help pages). Wallet readings available on this service.