Ways To Meditate And Stay Grounded Through These Uncertain Times
To help reduce stress levels and to get us all through it, we've written this useful blog on how to meditate and stay grounded during the coronavirus lockdowns.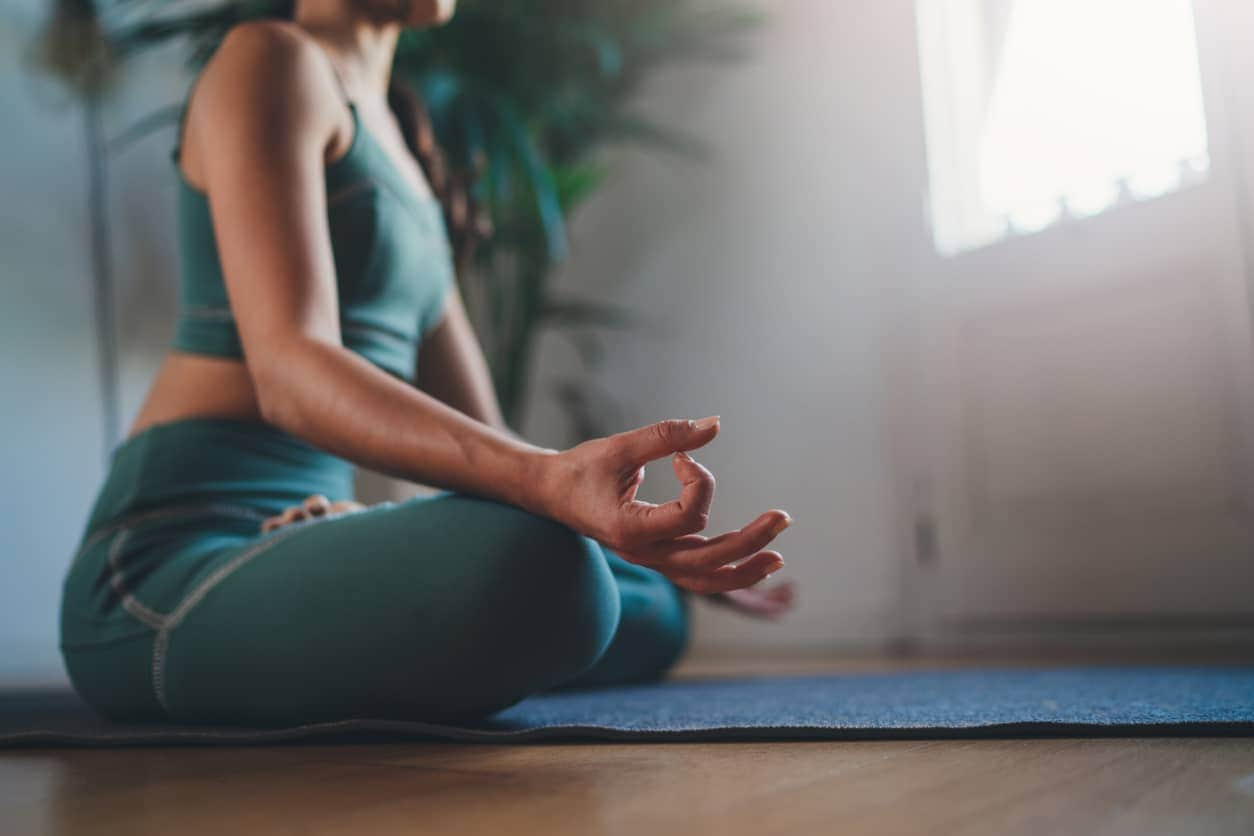 As the number of COVID-19 cases continues to rise across the world, so too has the levels of stress, anxiety and uncertainty surrounding it. Between event cancellations, travel restrictions, and personal concern about contagion, we're all starting to question whether there's an end in sight. And while we all wish we could help stop the spread of coronavirus and support everyone we love, we all know there's only so much within our control. Therefore, to help reduce stress levels and to get us all through it, we've written this useful blog on how to meditate and stay grounded during the coronavirus lockdown.
Practice Mindfulness
Research shows that mindfulness meditation can reduce symptoms of stress, anxiety, and depression and can have a significant impact on the perception of your surroundings. Mindfulness is the basic human ability to be fully present, aware of where we are and what we're doing, and not overly reactive or overwhelmed by what's going on around us. By becoming aware of unpleasant thoughts and emotions that arise because of challenging situations - such as coronavirus - we have more choice in how to handle them in the moment — and a better chance of reacting calmly and empathetically when faced with stress or challenges. In fact, mindfulness meditation is a popular method for reducing stress and boosting compassion, focus, empathy, patience, energy, and ultimately, happiness.
Briefly, mindfulness meditation involves:
Focused Attention: Focusing your attention on the breath — specifically the rise and fall of the chest — and return to the breath whenever you get distracted.
Body Scan: Scanning your body from head to toe and being aware of any discomfort, sensations, or aches.
Noting: Where you ''note'' a particular thought or feeling when you become distracted during meditation.
Loving Kindness: Shifting focus to the people we know.
Skillful Compassion: Focusing on a person you know or love and paying attention to the sensations arising from the heart.
Visualization: Focus on something more abstract.
Resting Awareness: Letting the mind rest.
Reflection: Asking yourself questions such as "What are you most grateful for?''.
It's not hard to see why people love mindfulness meditation so much.
Support Each Other
In uncertain times, it's easy to think that we are alone, especially with the currently prescribed "social distancing". It's therefore more important than ever to reach out to those you love and care about. However, instead of discussing fears and anxieties, try to make the conversations fun, light and positive. Let your loved ones know you are thinking about them and tell them something you appreciate about them. Spreading the love is a great way to feel the love. Support others and you will feel supported.
Letting It All Out...On The Page
Some days may be bad, but writing things down can help you sort through all of your thoughts, feelings and emotions, and get to the bottom of how you're really feeling. Getting negative thoughts and feelings out of your head and onto the page is a way of acknowledging the thoughts that are racing around your head. And as you acknowledge the thoughts, you'll notice that they begin to quiet. In fact, if you ever feel stressed out again, you can go back to your notes and remember that you got through those feelings.
If anything, getting through coronavirus will strengthen our mindsets and make us more appreciative of the ones we love. If you'd like extra guidance on how to stay resilient in tough times, our friendly psychics are only a phone call away, and are only too happy to help. To get in touch with one of them, please call them today on 09057897752 (calls cost 80p per minute plus your network access charge) or on 01618640152.
Comments
No comments have been made yet
Create a Psychic Sofa account today!
Join the Psychic Sofa Community Today and get access to:
Get notified by (FREE) SMS text when a reader becomes available!
Latest offers and members only exclusives
Add favourite readers to your profile