True strength is emotional strength, and a strong man isn't afraid of emotion. Read on to find out the other signs of a strong man.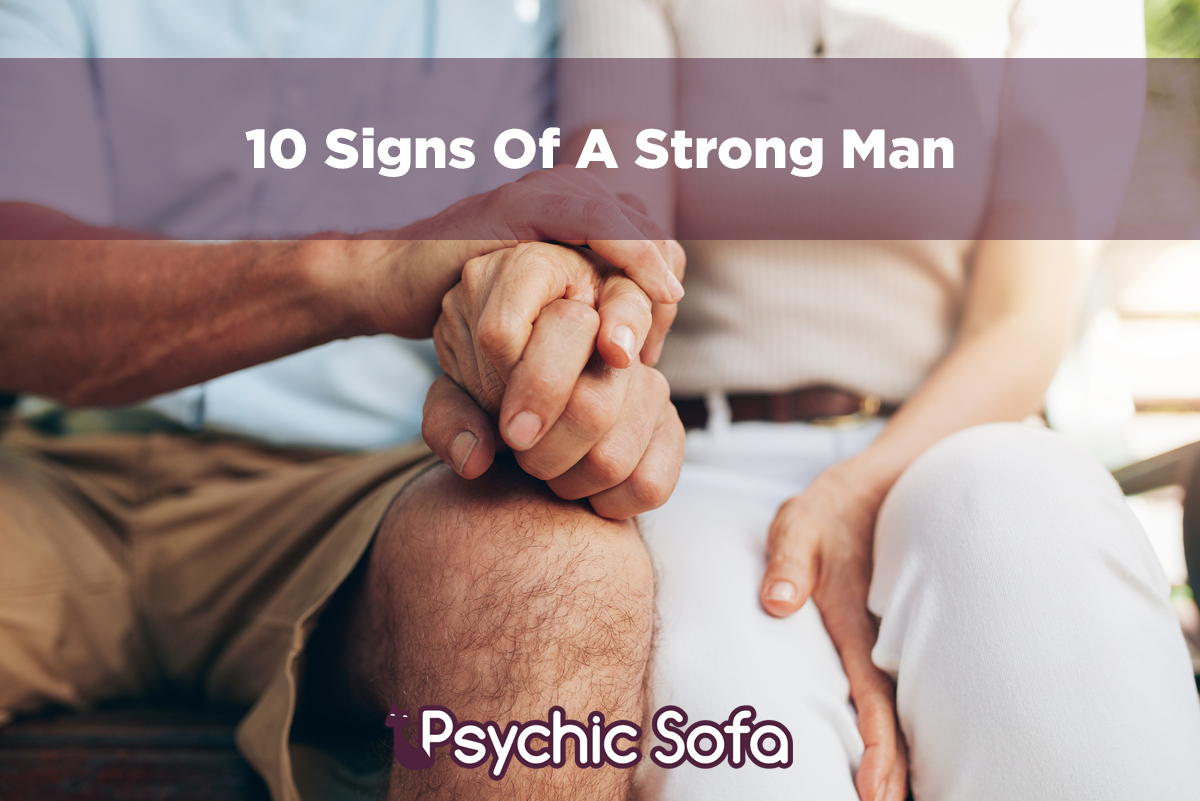 With Fathers' Day approaching, it's time to celebrate the very best personal qualities your male loved ones have to offer. Because if you have a strong male role model in your life, perhaps a father, grandfather, uncle or a male family friend, you are truly blessed. But what does it mean to be a strong man? Well, it's nothing to do with bulging biceps! True strength is emotional strength. The ability to nurture, to be compassionate and to guide a younger person in an emotionally healthy way. So the next generation of young men grow up to be caring, compassionate and respectful.
1) A strong man is not afraid of emotion
Thankfully, the idea that boys don't cry is fast becoming consigned to history. Because strong men are comfortable showing emotion, and, yes, sometimes they cry! It's healthy to release your feelings, instead of keeping them trapped inside. Strong men are not afraid of facing up to difficult emotional issues, whether that's with their partner, children or an issue from their past.
2) A strong man is nurturing
Ladies don't have the monopoly on being nurturing! Children need nurturing from both male and female role models. Teaching your child how to ride a bike or how to fix something at home doesn't just teach them a skill, it also teaches them how to bond emotionally with another person. It shows them they are cared for and gives them the benefit of learning from your experience.
3) A strong man is open to learning
A strong man knows that life is a continuous learning journey. His mind is always open to new ideas and fresh ways of doing things. He realises that he can never know it all but instead he can always learn more. A strong man is never set in his ways but always eager for fresh inspiration.
4) A strong man is willing to talk
Communication is important to a strong man. Good open communication with his partner is the key to a happy life for the family. He doesn't allow misunderstandings to fester instead he confronts them head on in a patient, caring way. But a strong man is also a great listener, who takes time to understand other people's point of view.
5) A strong man admits his mistakes
If he has made a mistake or caused hurt feelings, a strong man is quick to put things right. He has the confidence to admit his mistakes and change his behaviour. A strong man knows holding his hands up when he is wrong will win him respect.
6) A strong man is patient
Like him, other people are constantly learning. So there will be times when they make mistakes. But a strong man is patient and kind with his loved ones. He is willing to help them over and over until they get it right. A strong man never loses his temper with his partner or children. He is able to express his feelings without resorting to anger.
7) A strong man is humble
Ego and pride are the marks of a weak man. A strong man is quietly confident. He has no need to show off. He is a calming, steadying influence to all around him.
8) A strong man is respectful
Always respectful, a strong man has no need to shout or curse at people. He can get his point across easily enough with out being disrespectful. Weak men are rude and aggressive because deep down they have a feeling of inadequacy. Strong men are confident and comfortable within themselves.
9) A strong man is kind
Considerate of other people's feelings, a strong man is not afraid to be kind and compassionate to others. He knows that showing kindness to people and creatures is a true sign of strength.
10) A strong man thinks before he acts
A strong man doesn't rush to judgement or to action. He takes time to weigh up the situation before acting. He never reacts from anger. He acts to protect and in the best interests of all.
Contact A Psychic Now
If you are looking for answers, guidance or perhaps you're just seeking reassurance, then why not get in touch with one of our psychics today?