Why do we need friends?
Whatever your emotional highs or lows, it's your friends who help you navigate through life. When you have good news, you celebrate with friends. When you are in need of advice, you phone your friend to share the dilemma. When you are feeling sad, you talk to a friend who will lift your spirits. Not everyone has a supportive family or a partner, so friends are very often the encouraging voices we turn to for support. It's essential for your wellbeing to appreciate your friends and to be a good friend to them in return.
We're not able to pick our family or colleagues, but friends are the people we choose to have in our life. Usually, friends share our views and opinions. But, in close friendships, they are also people with whom we feel a connection. This link can be a spiritual connection - you like, or love, the spirit or essence of this person. Your most enduring and positive relationship could be with a friend, rather than with a romantic partner or family.
Friends are a support system that is worth nurturing, and welcoming new, positive friendships to you will improve your life. Learn how to give and take the very best from your friendships plus how to attract new friends into your life.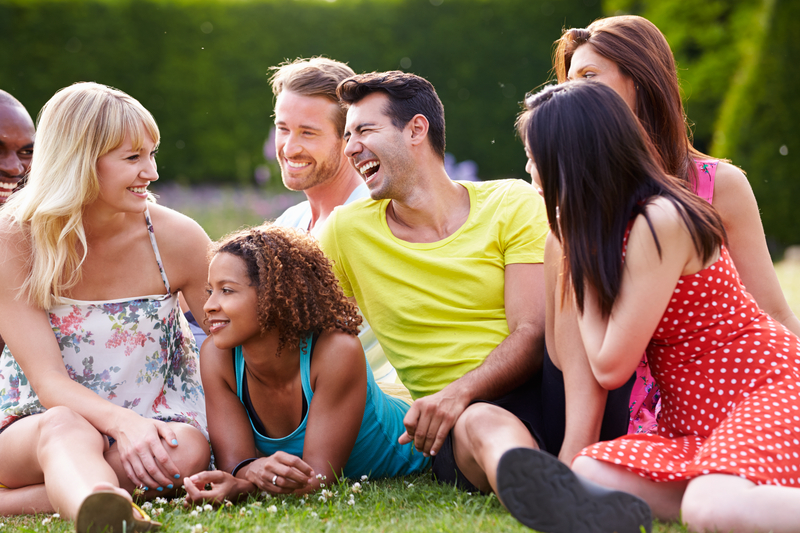 How to be a good friend
Look for the positives: try to show your friends the plus side of any situation rather than dwelling on the negatives. Having a positive outlook makes you a person other people will want to spend time with. You should be truthful with a friend if you see a particular situation as negative but then respect your friend's wishes and choices. Learn from mistakes rather than dwelling on them.
Listen: A conversation is about listening as well as speaking. If all you are interested in is the sound of your own voice - how can you expect other people to take an interest in you? Ask questions about what your friend is saying and be eager to find out what they are doing. It is this desire to engage with a person at a deeper level that elevates casual acquaintances to friends.
Be patient: Not everything your friend says is going to be riveting and there may be some aspects of their personality that irritate you. But a friendship, like any relationship, is about give and take. So showing patience and kindness towards your friend is essential. Use this opportunity to learn what makes another person tick. You might find that your friend introduces you to fresh ways of thinking which could spark new ideas for you.
Keep an open mind: Be a good friend by offering advice when asked, but never judging if your friend makes a choice that you would not. Your role is to support your friend, not to judge them. Know when to keep quiet; if you can't be encouraging, don't say anything.
Be honest: Being non-judgemental doesn't mean you have to pretend to agree with everything your friend says and does. Deliver your views tactfully and gently. Be firm if you are worried about your friend but then let the matter drop. If you find it impossible to condone or reconcile yourself to a friend's behaviour - perhaps you should not be friends any longer?
Laugh together: The strongest friendships are full of laughter and joy. Friends are the people who you go out and have fun with; you can try new activities with your friend and feel braver facing the world together.
Lend a hand: True friends will go out of their way to help you, performing little kindnesses to ease your path through life. Friends expect nothing in return. But you, of course, should reciprocate by helping them out in times of need, too. Friendship is about being a positive force in somebody else's life.