Your Astrological Chart Explained: Part II
Do you want to get your own astrology chart drawn out? Or, perhaps you already have, but you can't work out what any of it really means. Well, Psychic Sofa is here to help you.
You might be familiar with Part I of this duology - but, if not, check it out first and then come back to this one - don't worry, we aren't going anywhere!
This article is going to show you how to read your astrological chart in a bit more detail now that you've got the basics covered.
So, the first follow-up question to Part I you might have is…
What is the point of an astrological chart?
Although we've already covered some of the benefits that your natal chart or astrology birth chart can bring you in Part I, this article will go into some more detail about the specifics.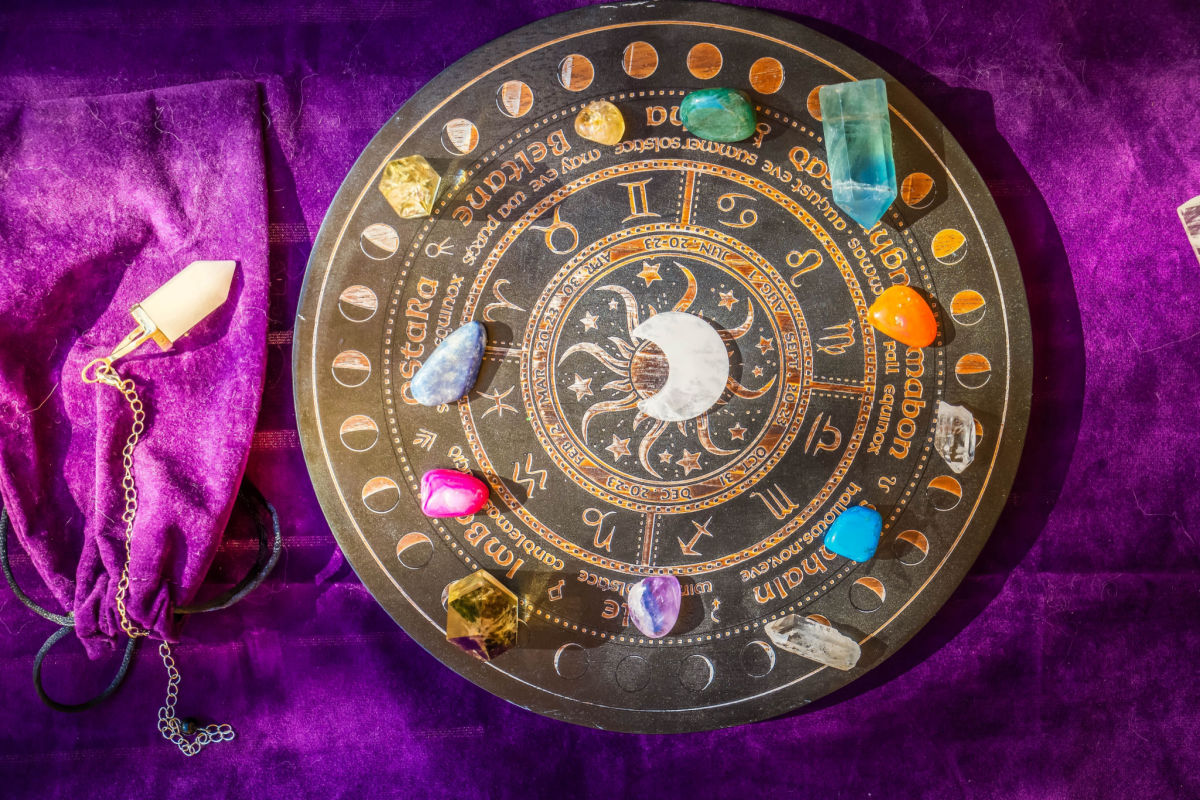 Here are the top three benefits of having your birth chart read, and the purpose of doing so.
You will be able to understand the previous decisions you've made to a greater extent
Almost everyone is guilty of looking back at past choices they've made and wondering what possessed them to make those choices in those moments. When you have your birth chart read, you may find that you gain a better sense of understanding of why you made those choices and where that decision 'came from' in that exact moment.
For example, your chart may come to the conclusion that you're the type of person who is only happy when pursuing their innermost passions - which could explain why you quit your well-paying but otherwise monotonous job.
You will be able to relate to those around you
Your moment of birth reveals a lot more about your life path than you might think. Rather than just revealing a bunch of symbols, your exact time of birth will go some way towards explaining why you're timid or quick to anger. This will help you to improve your relationships.
You will better know how to face your fears
Whatever your placement of planets or house position, everyone has something in their lives that they are afraid of. The good news is your astrological chart will give a good insight into how you can face these fears.
When you take note of the balance of elements and what they're telling you about your life story, you'll find that you're better equipped to handle fear and achieve more.
What do the different houses mean?
There are twelve different houses within the astrological world. Your birth chart calculator or chart ruler will likely speak of your birth field time and how your sign horoscope is impacted depending on these basic elements.
Here are the houses and what they mean:
The 1st house is the 'house of self.'
The 2nd house is the 'house of possessions.'
The 3rd house is the 'house of communication.'
The 4th house is the 'house of family and home.'
The 5th house is the 'house of pleasure.'
The 6th house is the 'house of health.'
The 7th house is the 'house of partnerships.'
The 8th house is the 'house of sex.'
The 9th house is the 'house of philosophy.'
The 10th house is the 'house of social status.'
The 11th house is the 'house of friendships.'
The 12th house is the 'house of subconscious.'
As you can probably see, the twelve houses and their meanings are pretty self-explanatory - but we can explain these further, and how they relate to you personally, during a psychic reading.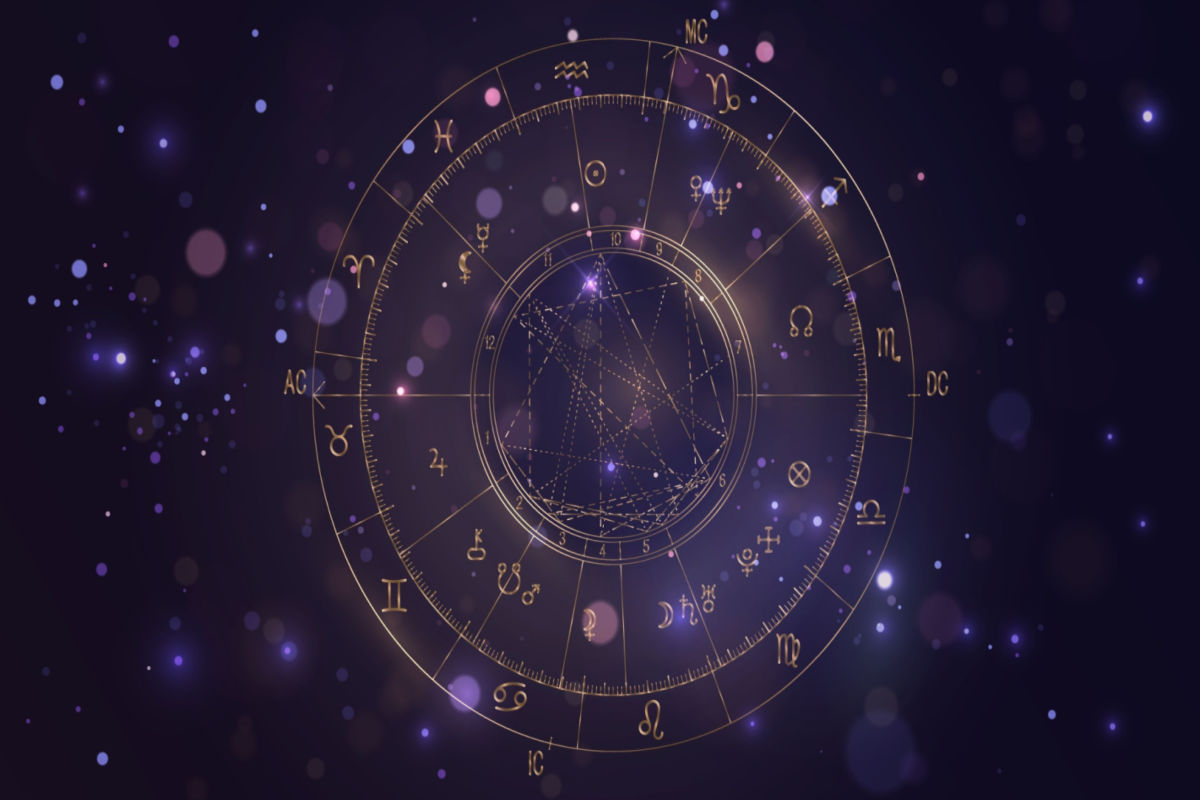 What a psychic or astrologer looks for in a birth chart
In the previous part of this series, we touched on several things that a psychic or astrologer will look for in a birth chart. In this section, we will cover some of those points in a little more detail, starting with…
The pattern formed by the planets
There are seven traditional chart shapes. These are referred to as seesaw, bowl, bucket, splash, bundle, locomotive and splay.
The splay is the most common within the list of charts and is associated with individuals with strong desires for freedom.
The splash pattern occurs when the personal planets are more or less evenly distributed around the birth chart. These types of people are known as adaptable and easy-going. Think circle with arms.
As you can imagine, the bundle pattern refers to when all planetary symbols are bundled together into a third of the natal chart. This is the rarest of the seven.
The seesaw pattern forms an hourglass shape and is associated with individuals who are generally unbalanced and constantly tipping from one side to the other.
The locomotive pattern occurs over two thirds of the chart. Those with this balance of elements are characterised as being dynamic.
Bucket patterns happen when all of the astrological elements or planets are on one side of the chart apart from one, conveying that this individual is determined and often single-minded. This often looks like a circle with an arrow pointing.
Finally, the bowl pattern is when all planets are on one side of the chart and can be read as very self-contained.
The angles formed between any two planets
Unsurprisingly, the angles formed between planets also affect your chart service - another reason why knowing the correct time and the accuracy of time zone is so important when getting your birth chart created. This is why unknown birth times can result in real inaccuracies.
There is so much to cover in regard to the aspects between planets and transit charts that we'd recommend exploring more of our website to find out more about this in particular.
The zodiac sign
By now you're probably aware of your moon sign, sun sign, star sign and earth sign - which is great - but psychics actually pay a lot of attention to the elements when reading your birth chart.
There are many qualities that are specific to signs, but also signs that are connected to certain zodiac elements with their own characteristics. Water signs, for example, are commonly known as being adaptable to change and willing to step outside of their comfort zone - whereas airy zodiac signs are better at communicating, considering, and 'doing'.
If you're interested in finding out more about your own astrological chart, arrange a personal psychic reading from Psychic Sofa today and see what's written in your stars.
Comments
No comments have been made yet
Create a Psychic Sofa account today!
Join the Psychic Sofa Community Today and get access to:
Get notified by (FREE) SMS text when a reader becomes available!
Latest offers and members only exclusives
Add favourite readers to your profile