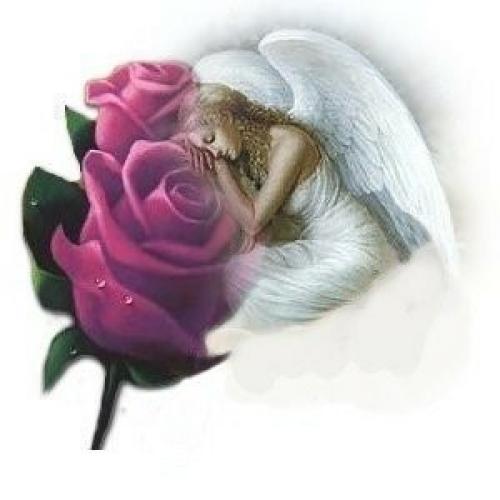 offline
PIN: 4431
Login or Regsiter to add Aimee to your Favourites
More Readers
Psychic Reader Profile: Aimee
Psychic clairvoyant, clairsentient, intuitive empath and spiritual medium
Hello lovely people, my name is Aimee, and I'm here to share all the love, goodness and inspiration that I can that I've been grateful to receive in my own spiritual odyssey through life. It's been one hell of a journey! A very tough one at times. And there are still many twists and turns taking place, as there often are for all of us. I'm so grateful that no matter what I've been through and experienced, no matter how many ups or downs, no matter what the heartbreak, I can still feel the light of love shine in my heart and around me. I truly cherish this, and this what I love to share, plenty of love and wisdom! And boy, we all so badly need that wisdom in our lives today. I love the beauty that is within us all, and that we so greatly need to amplify in our lives. I'm playful, creative, mischievous, and constantly seek to push forward with a positive outlook. I love to learn about anything and everything. We are here to learn. I'm a strong advocate for empowered awareness. I'm a deeply mystical person who receives many signs and visions that allow me to truly be willing to spread my wings and let the light in! Empowerment and a celebration of love, this is my desire, and this is the intention I bring with me.
What do you like most about giving readings to clients?
What I love most is truly surprising people! I love to give unexpected tidbits of information. I love to open people's eyes to deeper realities. I love to give rich detail on people, places and all kinds of things. I love to offer a calm and tranquil evaluation of life's roller coaster. And I love to create a real healing space for my clients in my readings. I want them they are special, and anything they feel is special, because life is special.
How would you say you are typical of your star sign?
I'm a very typical Virgo because I'm a sucker for meticulous detail, and plenty of it! I really do think in a very precise way about most things, but this is also why my readings are very clear when I work. I like to be organised, and I love to work meaningfully in a way that benefits people around me.
When do you remember being first aware of your gift?
I was aware from a very early, young age, as I would experience incredibly intense dreams and visions, and fall into trance while awake. But it was in my twenties, in adulthood, as I experienced many prophetic dreams that I truly discovered by deeper vocation and calling, and like a shaman guided by her spirit Angels, I began to make sense of it all. And to be honest, that journey never stops. I'm always growing and evolving in my life and with my awareness.
What is your most memorable experience with a client?
There have been a lot of fun, mischievous experiences, like me talking about what a client just ate for dinner, and describing their hairstyle and hair colour, and random things like that can be quite uplifting, but also illustrate that I'm tuning in very deeply. When I connect with loved ones in spirit, they also like to have fun sometimes, and once I spoke to a woman whose husband had passed, and I simply said "socks" and she knew exactly what I meant, because her husband always used to wear her socks! Lots of things like that are truly fun and amazing to pick up, and a privilege to share with others. I've had many, many people who come back to me telling me that what I said has come to pass, which is great, because they know it's the real deal.
What other experiences or qualifications do you have that you feel compliment your work as a reader?
I'm very open minded, and I have studied many spiritual disciplines from across the globe. I've also studied psychology and alternative methods for holistic health and wellness that give me a greater knowledge of how things affect us and what is beneficial for our all-round self-care and well-being.
What is the most important thing for a person to consider when they decide to have a psychic reading?
One of the most important things is to be calm and open minded to the reader who will give you a deeper and new understanding of situations in your life. Please don't be afraid to examine the real issues and deeper causes of events, as such clarity is tremendously positive, and usually one of the only things that empowers us to move forward. If you have a reading, therefore, it's important to accept messages offered by our higher Angels with light and grace. You will never be judged, this really is your healing space, and a genuine reading will free you and not hold you back from brighter ways forward.
Spirituality is about awakening and breakthroughs, and genuine reading will offer you magical and powerful breakthroughs for your own life. Embrace such awareness, because it truly is a very precious gift.
Reader Calendar
This reader has indicated they will be logging on for us at the following times:
Pay by Phone
0905 789 1111
When prompted, enter pin 4431
Calls cost 80p per minute plus your network access charge. All calls recorded. 18+. Entertainment purposes only. You must be the bill payer or have the bill payer's permission. We may send free promotional messages. Customer services & marketing opt out 0161 607 3013
Pay by Credit/Debit Card
0161 864 8555
When prompted, enter pin 4431
Credit/Debit cards: £16.80 for 20 mins, £24.60 for 30 mins & £48.00 for 60 mins including vat. Terms and conditions apply. Money back guarantee on debit/credit card telephone readings (see help pages). Wallet readings available on this service.