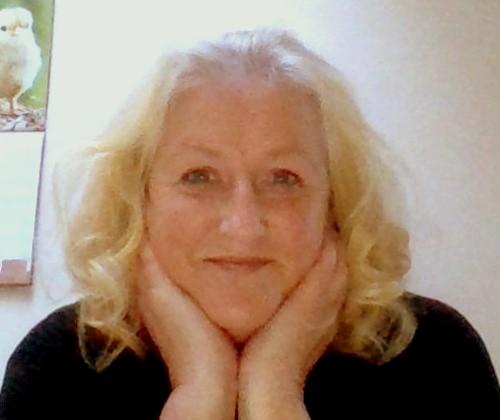 offline
PIN: 4568
Login or Regsiter to add Amalise to your Favourites
More Readers
Psychic Reader Profile: Amalise
Clairsentient and Clairaudient Psychic Tarot Card Reader
My name is Amalise, I am a naturally gifted Clairsentient and Clairaudient tarot card reader. I cannot remember a time when I did not have the gift of clairvoyancey.
I knew I was unlike other children but as my mother was a psychic medium it was a normal way of living for me. My mother taught me to read the tarot cards so that I could help others and for the last 30 years that is what I have done.
Love and relationships, career opportunities or worries are just a couple of issues I can help you with. New relationships where you are wondering if this is the one and more established relationships where you know that something is not right but are having trouble finding what the real problem is. If you are concerned that you are on the wrong path in life I can also help you with that.
The tarot is a wonderful way of looking at our problems from a unique perspective and along with psychic awareness it can be stunningly insightful.
What do you like most about giving readings to clients?
I use the Tarot as a guide along with my psychic intuition and insight. I am at my happiest when I can connect with my client and help them with any worries they may have and when I know that I have been able to do that it is the best feeling in the world. Very often we can't put a finger on exactly what is troubling us. I know myself, it happens to me sometimes, now I pull a Tarot card every morning to help me understand what I need to be aware of throughout the day ahead. Being able to help others in this way is the greatest reward there is.
How would you say you are typical of your star sign?
As a Cancerian I enjoy looking after people and I have a tendency to mother, feed and spend a lot of my time looking after others. I think I probably drive my grown up children crazy and they are always telling me to stop feeding all the cats that come into my garden! Thankfully I have a lovely granddaughter that I can spoil now and I just love having my family around me, Christmas time is hectic, chaotic and crazy when all my children come home for the holiday and like a true Cancerian I love every minute of it!
When do you remember being first aware of your gift?
I knew from quite a young age that I had different experiences in my life that my friends did not have. When I was old enough to understand, my mother explained that like her and my grandmother, I had a special gift that I would be able to use to help people when I was older if I chose to. Even though I saw my mother using the Tarot on a daily basis I didn't really connect it with the feelings and sensations that I continued to experience, it wasn't until I entered my teenage years that enlightenment came and I was able to connect all the dots together and by the time I was learning the Tarot properly believe that I knew that I did have a six sense.
What is your most memorable experience with a client?
I have asked permission from this particular lady to write about a mail reading I did for her when I was at home with my young children 25 years ago.
Sue wrote to me and asked for a relationship reading, 'Would she ever find the right man?
During the reading I picked up on a gentleman from her past and I could see that in some way he was still on the scene. The cards showed a future relationship that could become a deep and meaningful partnership in every way but this man from her past appeared to be a big obstacle for her future happiness. I told her that she had to give up all emotions that she had for her 'ex' and throw out everything she had that connected to him. To be honest I wasn't as happy with the reading as I wanted to be, I kept thinking I had missed something so I gave her my phone number in case she wanted more clarity and I felt the need to talk to her. I sent the mail and never really expected her to call. Two days later she did, I heard her voice and understanding slapped me in the face. This lovely lady was transgender, the man she needed to release was her old life as a man. It was the beginning of a great friendship, still going strong after 25years and yes she did meet the 'one' and now she has the voice of an angel.
What other experiences or qualifications do you have that you feel compliment your work as a reader?
I now have many years experience working with the Tarot and my psychic intuition allows me to empathise and tune into other people's emotions. I'm a good listener and I truly do want to help others. I also have a law degree, which may at first seem like a strange attribute for a reader, however, I believe this has helped me organise my thoughts in a practical and logical way. With my psychic awareness and my legal background, my practical down to earth side, I am able to give a well-rounded reading that I have found to be a blessing in my life and Tarot work.
What is the most important thing for a person to consider when they decide to have a psychic reading?
When you decide that you would like to have a Tarot reading it is always a good idea to relax and focus your mind on the question you want to ask. Before the reading take down some notes, write anything you think you might want to say or ask, note down anything that comes to mind. Then when you have the reading have the notes with you so that you can check that we have covered all your questions, your worries and any issue you would like to address, this will ensure that when the reading has ended and you have put down the phone you won't have one of those 'I wish I had remembered to ask that' moment'.
Reader Calendar
This reader has indicated they will be logging on for us at the following times:
Pay by Phone
0905 789 1111
When prompted, enter pin 4568
Calls cost 80p per minute plus your network access charge. All calls recorded. 18+. Entertainment purposes only. You must be the bill payer or have the bill payer's permission. We may send free promotional messages. Customer services & marketing opt out 0161 607 3013
Pay by Credit/Debit Card
0161 864 8555
When prompted, enter pin 4568
Credit/Debit cards: £16.80 for 20 mins, £24.60 for 30 mins & £48.00 for 60 mins including vat. Terms and conditions apply. Money back guarantee on debit/credit card telephone readings (see help pages). Wallet readings available on this service.