Email Readings on Psychic Sofa
If you need to register, you can do so here, and fill in your personal details such as your name, telephone number, email address and date of birth. Then, when you've signed into your account, simply access the 'Email Readings' option from the 'Members Menu' and follow the online instructions, which details our psychics and payment options.
How Do You Email a Psychic?
Try to be as detailed as you can with the email you send, as the more we have to work off of, the better the insight and guidance will be. Your email reading will be answered by the first available email reader to ensure a swift and speedy reply. However, any subsequent replies will be answered by the email reader that answered your first question. We aim to answer all email readings within 48 hours of receiving it, however, we have an average turnaround time of 12 hours, so you'll never be waiting long.
Two Email Readings
(£14 each)
Three Email Readings
(£13 each)
Contact one of our trusted psychics today for an email reading that could just change your life.
How long does it take to receive my email reading?
We aim to answer all email readings within 48 hours of receipt. However, we have an average turnaround time of 12 hours.
Can I choose who answers my email reading?
Your email reading will be answered by the first available email reader to ensure a swift and speedy reply. However, any subsequent replies will be answered by the email reader that answered your first question.
Create a Psychic Sofa account today!
Join the Psychic Sofa Community Today and get access to:
Get notified by (FREE) SMS text when a reader becomes available!
Latest offers and members only exclusives
Add favourite readers to your profile
About Us
Psychic Sofa have been providing clients with the guidance, support and confidence they need to make those key life decisions that impact their lives for over 25 years. Boasting a network of professional, helpful and dependable psychics, mediums, clairvoyants and Tarot Card Readers, as well as Angel Card Readers and Masters of Numerology - our network is not only positioned as one of the best psychic reading services in the UK, but we are known for our commitment and dedication to client care. Every single one of our readers have been specifically selected due to their talent and skill set, as well as their ability to support our clients through all of life's opportunities and challenges. With our email reading service, you can discover the answers to all of your important questions, and discover how to live your life for the better.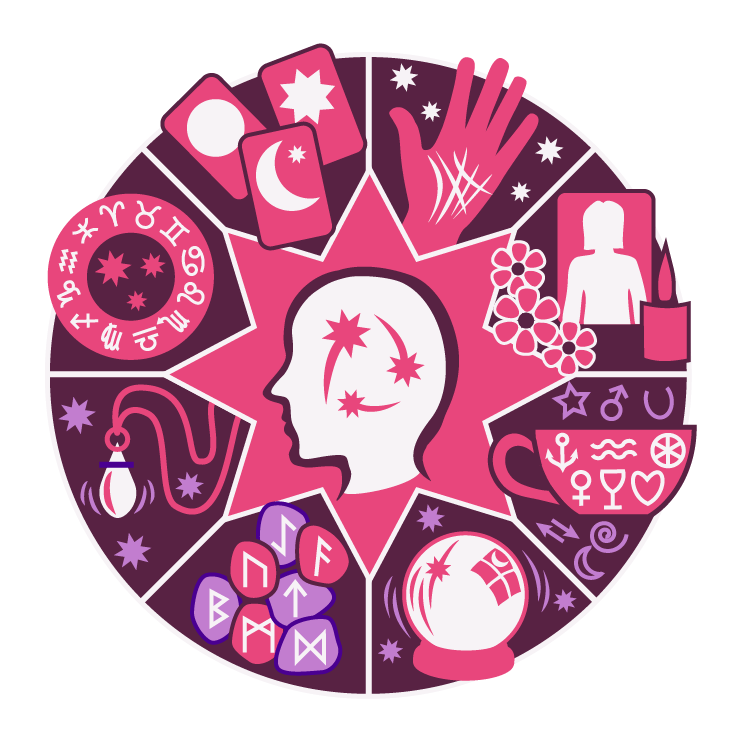 You may have visited our website having visited others and are trying to determine whether we are the right choice for you. You may be wondering what exactly a psychic email reading involves, and whether a phone call may be better. At Psychic Sofa, we have seen how the spiritual readings our psychics have given have opened our clients' eyes to endless possibilities, and helped them make important decisions that have benefited their lives. By listening to their needs and all they want to achieve in life, our psychics offer a level of compassion and understanding that you can't find elsewhere. We endeavour to provide each and every one of our clients with the confidence they need to move forward in life - regardless of whether they're looking for love, considering a career move, fancy a change of scenery or trying to make a life-changing decision. With guidance from the spirits above, our psychics will enlighten and uplift.
We are never surprised by the array of fantastic testimonials we receive from clients on a daily basis, citing their accuracy, knowledge and genuine care. Our readers really are forces to be reckoned with, and truly want the best for you too. Therefore, if you're looking for a psychic that you can trust, then we're certain you'll find one here at Psychic Sofa.
Email Readings FAQs
Why Should I Have An Email Psychic Reading Rather Than A Face-To-Face Reading?
We understand you may have hesitations about having an email reading, especially when a face-to-face one may seem like a better option. How can a psychic possibly give you a proper reading, if they're not in the same room as you, or can't even hear your voice? It's a good question. You may be surprised to know that due to being spiritual specialists, psychics can tap into your energy and aura from wherever you are, and don't need to be in your presence to do so. Interestingly, many of our readers find that without the distractions of facial expressions and verbal cues, that their clients' energy is much easier to read.
Not only do email readings offer clients beneficial readings, but they are also handy for those who live in isolated areas, or aren't able to leave the house for various reasons - including pregnancy and illness. Email readings give everyone the opportunity to learn more about themselves and the direction in which their life may take, without the need to leave the home to gain this insight. Psychic email readings can also aid your anonymity, which we know that some of our clients prefer.
Our psychic email readers will reply to your email within 48 hours of receiving it and are always happy to provide additional support should you need it. No longer does your future have to seem so unclear, as our psychics can guide you on the path to happiness and success.
What Can Be Gained From A Psychic Email Reading?
Our readers can reveal a lot of interesting things during your psychic email reading, including:
Whether your current career is a step in the right direction, and will lead you to that position you've been dreaming of.
If your current relationship is the right one, and what to do should you feel it not be.
What your astrology report says about your current path and the direction it may take should you stay on it.
Whether there are any spirits who are trying to connect with you and the guidance they'd like to provide.
What lessons the Tarot cards can teach you at this moment in time, and how that might impact your future.
If you've been single for a while, whether you'll ever find your true love, and things you can do to find that special someone.
Whether the reoccurrence of certain numbers in your life have meaning, and what the universe is trying to tell you based on that meaning.
If now is the right time to move home, and the impact this could have on your family life, work life and stress levels.
Questions To Ask Psychics About Love
Does he or she love me?
Does our relationship have a future?
Will my ex ever come back to me?
Would I be better off without my current partner?
We've hit a rough patch. Is this relationship worth sticking out?
Is my current partner my soulmate?
Why did we break up?
Asking these questions can give you peace of mind knowing that you're in the right relationship, or give you the courage to find a better one.
Questions To Ask Psychics About Your Career
Is my career the right one for me?
Should I change jobs, and look for one closer to my passion?
Is there a promotion on the horizon?
What does the future of my current job look like?
Has my boss been happy with my overall performance?
Will I ever find happiness at work?
Am I ready to start my own business, or is now not the right time?
At times, we can feel that our career is not our true calling or that it's not what we want to be doing with our lives. Seeking out guidance from one of our trusted psychics can provide some clarity, and lead you to the career you truly want.
Questions To Ask Psychics About The Future
What does the future have in store for me?
Will this be the year I find true love?
Will I be successful in my career, or will my career take me down a different path?
How can I best use my talents to help myself and others?
Will there be any lucrative investment opportunities this coming year?
How can I find peace and tranquility in my life?
What do the spirit guides know of my future?
Consulting a psychic on your future endeavours can ensure you're putting your efforts into the right ones, as well as gain an understanding of how your year will turn out. You could also ask our psychics for advice and guidance on key life decisions, providing you with the confidence to go at them with full speed, or hang back until the timing is right.
Questions To Ask Psychics About Your Finances
Am I using my money in the best possible way?
Are there any ways in which I could manage my money better?
Is there something I could change in relation to how I make money?
Are there better ways in which I could be spending my money or budgeting?
How could I create a more lucrative year for myself?
Knowing how best to utilise your earnings can ensure a better future for you and your family.
What Are The Benefits Of A Psychic Email Reading?
There are lots of great reasons to have a psychic email reading, including:
Because you're not sitting in front of a psychic reader, there's no way for them to read your body language or facial expression, and they can't make predictions based on what you're wearing, how you sound, your age or other distinguishing features about you either. We know that these factors can bias a psychic toward certain guidance, which is why we adamantly prefer phone and email readings - as these things just aren't an issue! Without these distractions, our psychics can focus more on their abilities and your aura, to provide you with more accurate psychic readings.
It's A Less Stressful Experience
Do you get nervous easily? Does the thought of finding out your future fill you with worry and dread, but you'd still like to know anyway? Especially if it's your first time having a reading, we understand the apprehension you may feel, but we promise you - our psychics will deliver the insight they have with the utmost care. In fact, getting stressed out can negatively impact your energy field, and therefore the quality of your reading, so emailing in could be a better course of action for you anyway.
You can email us from any location, at any time, which is useful when you don't always have the time to visit a psychic in person, or want to keep your comings and goings secret. You don't have to leave the house. You could email on your lunch break. Bored at a party - you could get some psychic guidance from us there too! Whenever you need some support, just pop us an email and we'll get back to you shortly.
We know that some of the conversations or exchanges you'll have with our psychics will concern sensitive or personal issues that you'd rather remain private. Because you can email us from wherever you are, and the conversations are written and not verbal - things are kept private, so long as you keep your emails secure. This means that you can dig deep and reveal your innermost feelings and desires, in a comfortable setting without fear of judgement.
As you choose where to send your email from, you'll likely be in a more relaxed state of mind, and your reader will be able to tune in and connect with your energy more easily. This creates a stronger and clearer psychic connection, and therefore a more accurate reading as the psychic gets to know you spiritually. Stress can greatly impact your reading's efficacy, so be sure you're in a calm state when sending your messages.
"Had a 12-month reading with Tess for 2019 and the vast majority of her reading and insight came good. Just returned for another, for 2020. Tess is very direct and straight to the point, will share the cards with you if you ask and she doesn't waffle. Thank you for sharing your gifts with me, much appreciated Tess." - Sarah P.
Our psychic email readers are truly among the best within the industry, so if you're looking for some expert guidance, please don't hesitate to get in touch with one of them today. All you need to do is log into your account, or register with us here if you don't already have one. The future is just an email away.
Because they'll be in your account, you'll always have them to go back to and read whenever you want to - whether that's in 1 week, 1 month or 1 year's time! You may find that these messages connect, or that individually, they pertain to various aspects of your life. Even if something wasn't wholly clear the first time you read it, having the message readily available means you can decipher it at a later date, which our clients have great fun doing!
How Do Email Readings Compare To Phone Readings?
Sometimes, you may be unsure whether an email reading is right for you, or whether you should try a psychic telephone reading instead. At Psychic Sofa, that fully depends on what you're hoping to gain from your reading, and the urgency of the information you need. But how exactly do email readings compare to phone readings? Let's find out...
Psychic Phone Readings - The Advantages:
When you're looking for some guidance, all you need to do is call one of our psychics using their specific pin, and you'll be put through right away. There's no waiting around for answers, as you receive them right away. When it comes to email readings, we get back to every client as quickly as possible, but due to the high volume of emails - you could be waiting up to 12 hours.
You can also ask follow up questions more easily, and continue the conversation for as long as you'd like. We offer some great wallet bundles to help you spread the cost, ensuring you get the answers you need in an effective way.
You can hear the voice of your psychic during a phone reading, helping you to determine whether you have a good connection with them.
Our psychic readers are available 24/7, so whether you need some instant support or need help making an important decision, you know you can speak to a psychic on the other end of the line.
Psychic Email Readings - The Advantages:
Our psychic readers put a lot of time and effort into their replies, ensuring they tap into your requests and can provide you with guidance from their intuition.
During phone readings, we always recommend taking notes so that you can look back on them later, but that does mean there is room for error. With email readings, you can look back on your replies whenever you like, and consider the impact they are having on your life.
If you're shy or find conversation with new people overwhelming, then psychic email readings provide a great alternative to both face-to-face and phone call readings. You can express yourself through the written word, which you may find a lot easier.
If you don't have the time for a phone reading, email readings ensure that you receive the help and advice you need at a time convenient to you. You can decide when to read the reply, and if you want to reply back.
How Can We Help?
Psychic Readings
When faced with life's twists and turns, a psychic reading can put you back on the path to happiness. We can't control what happens to us in life, but with guidance from the spirits, we can better prepare for any and all eventualities. Maybe you'd like to know where your career is headed. Maybe you're unsure if your partner is marriage material. Whatever you're going through, you don't have to go through it alone, and with a trusted psychic by your side - you'll have greater clarity on the situation, and the right way forward.
Our psychics include Numerologists, who can reveal everything from your life path number to your expression number; Clairvoyants, who channel information about a person, object, location or event; and Tarot card readers, who use their spread of cards to teach us life lessons we must learn at that moment in time.
You only have one life to live, so live it well. Give our psychics a call today to learn how!
Relationship Advice
If you've had enough of casual dating and are looking to find the love of your life, then let's find them, once and for all. A psychic love reading can analyse your love life, guide positive behaviours that boost your attractiveness and show you how to be the best version of yourself, so that your true love can see that too. Your true love may already be in your life. You may have to go out there and find them. Either way, our psychics have got you covered.
True love is calling, but you've got to pick up the phone first.
See Who's Online
Create a Psychic Sofa account today!
Join the Psychic Sofa Community Today and get access to:
Get notified by (FREE) SMS text when a reader becomes available!
Latest offers and members only exclusives
Add favourite readers to your profile