Infedelity can be very tough to deal with emotionally, our tips on how to survive an affair could help save your relationship.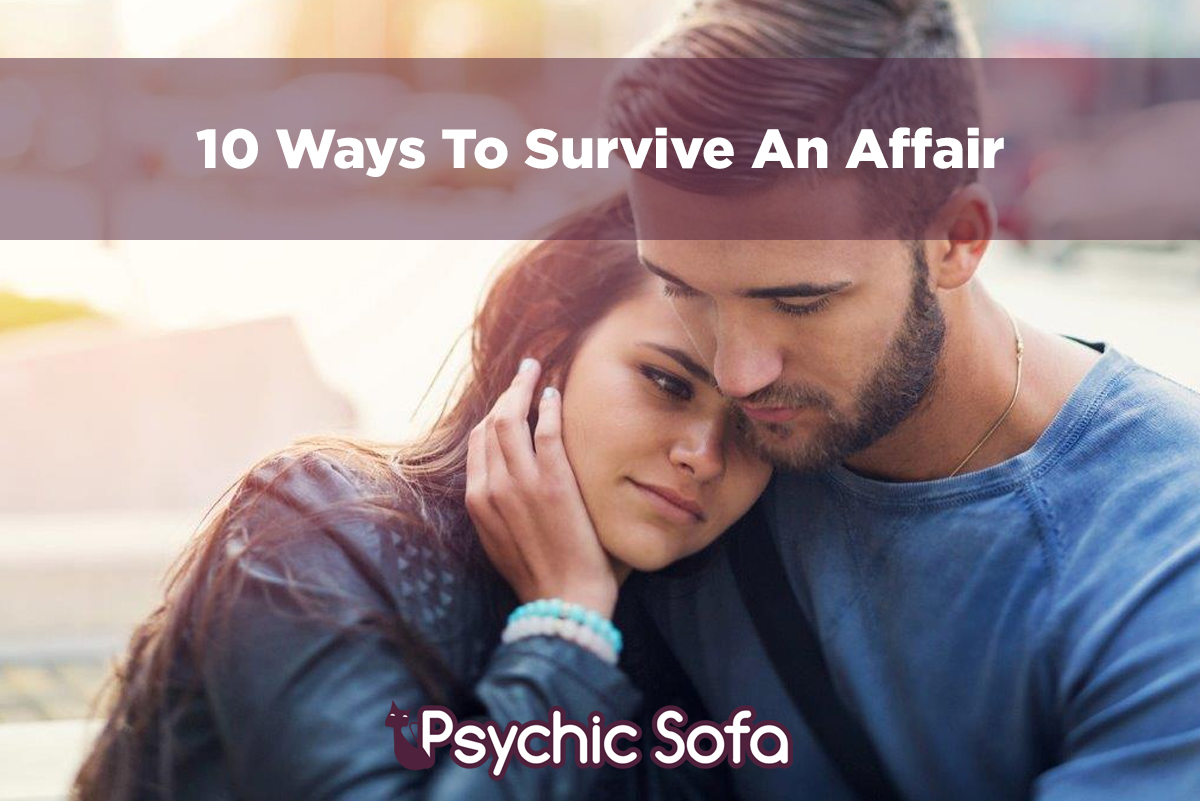 Infidelity is one of the most emotionally painful wounds one partner can inflict upon the other. It can be a sign that cracks in your relationship have become chasms, or it can be a sign that your partner does not deserve you. In which case you should move on - as difficult as this is - to a better, healthier relationship and a happier life.
However, there are times when a relationship can survive infidelity. If you've been together, happily, for many years and your partner has made a single mistake. If your partner is immediately sorry and wants to make things right, then, perhaps, you can come through this stronger than before. Here's how to deal with the aftermath of an affair.
1) It's OK to be angry
You have every right to let your partner know just how much s/he has hurt you. If this means you need to shout and scream for a few minutes - so be it. Never do this if there are children around and never get physical with your anger. It's best to express your anger as soon as you discover the affair. If you let it stew it will be damaging to you.
2) Take timeout
Now you need to calm down. If you are going to save your relationship, you need to be rational and able to talk calmly. Ask your partner to stay with his/her parents or with friends for a night or two to give you both some space. Ask him/her not to discuss what has happened with anyone at this stage, though. It needs to stay between you two while you are working things out in your own minds. Try to stay calm. Think and reflect on your relationship. What do you want from your partner? Write a list to help work through your thoughts.
3) Ask for the whole truth
Come back together a couple of days later to talk. Meet in a quiet, private place. Set the scene by saying you expect to talk in a rational calm way. Ask your partner to tell you the whole truth about the affair. Tell them not to hide anything. This will be painful but it's better to hear the truth now. No more lies.
4) Don't interrupt
As difficult as it will be, don't interrupt while your partner is explaining. Just listen. Now is the time for you to hear and process what he/she is saying. Insults and anger will hinder you in finding out the truth of what happened. So listen, don't speak.
5) Ask why
When your partner has finished speaking, the most important question to have answered is: why. You want to know why this happened and why it won't happen again. Sometimes people say they don't know why they were unfaithful, but there's always a reason. Even if it's that they were drunk, there is another reason underneath this. Discovering this reason, then addressing the cause of the infidelity can make your relationship stronger. This process will be painful. It will take time. But if you face it together, you will transform your relationship for the better.
6) Ask everything
You now need the opportunity to ask any questions you want about the affair. It's better to stick to the facts, but if you need to ask questions with a potentially hurtful answer: be prepared. It's important you ask everything now, so you can put this behind you in the future. You won't be able to move forward together, otherwise. Also it would be very damaging to keep bringing this up in the future. So ask everything now.
7) Express your hurt
Take a deep breath and tell your partner exactly how deeply they have hurt you. Doing this calmly has a much greater impact, so make sure you're not shouting. Detail the emotions and feelings you have been experiencing since you found out about the affair. Calmly make them realise the damaging impact of their actions.
8) Don't blame yourself
It may be that your partner thinks a flaw in your relationship has led to the affair. However, you are not to blame. Your partner could have addressed this flaw with you rather than having an affair. The affair was their choice, not yours.
9) Set your ground rules
Decide together on how you want to move forwards. It may be that you need some time apart. You will need assurances that contact with the other person is broken off. Your partner should give concrete reassurances about how there will be no repetition of his/her behaviour. Your partner will have to be prepared to deal with your worries and fears caused by the affair for some time ahead. Things will not return to normal for awhile. You need to heal.
10) Seek support
Turn to a counsellor or to one trusted friend to help you through this tough time. It's often best not to complain about your partner to lots of friends or family. Because if everyone you know ends up hating him/her, it's going to be very difficult for you to rebuild your relationship. Most of all, make a joint effort with your partner to make your relationship better in the future. This will mean making changes in how you act and speak to one another. You relationship needs to change and improve for it to survive.
Seeking Relationship Guidance?
If you are seeking relationship guidance and would like to talk to a psychic, then why not choose a psychic reader to work with right now!