Is that good looking stranger The One? People come and go and sometimes random connections are made.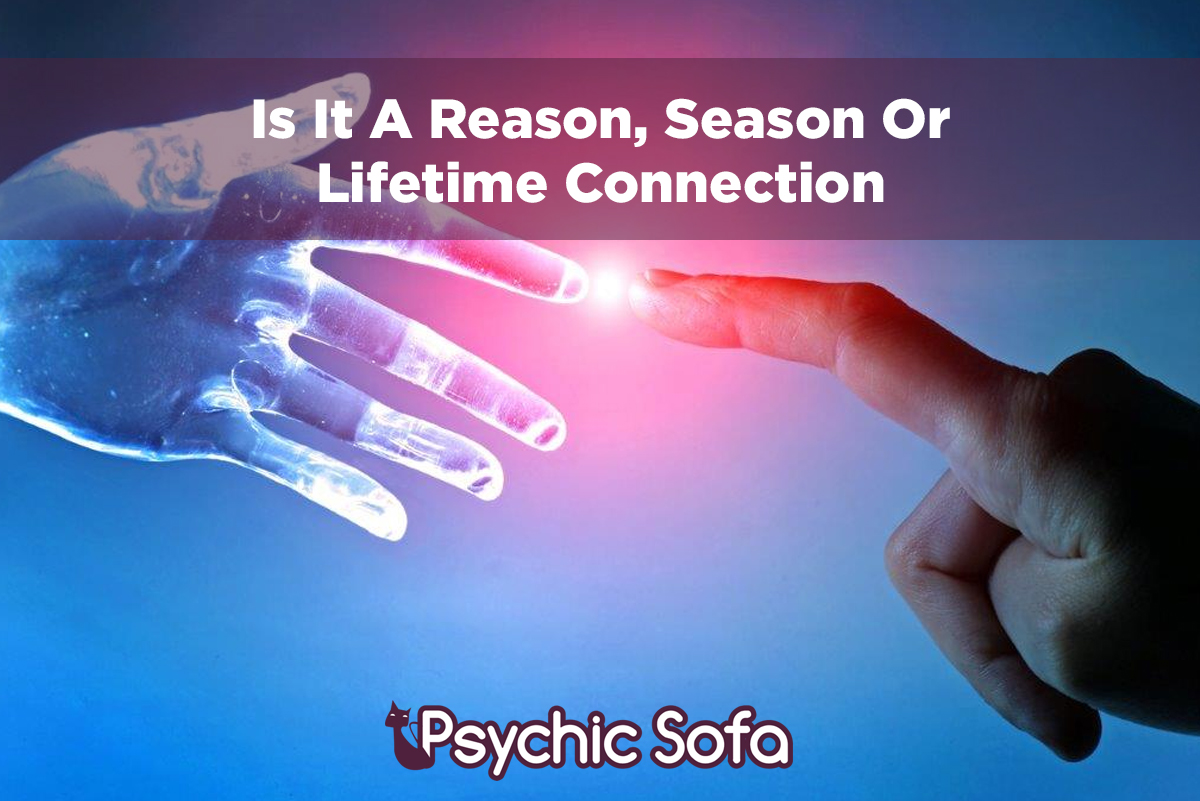 You meet a good-looking stranger and you instantly have high hopes that this is the One. Before you know it, this handsome dude has been and gone! As annoying and frustrating, not to mention potentially heartbreaking, that this scenario can be, it's important to accept that people come and go for our essential spiritual growth and evolution.
There is a famous poem that explains the reason, season and lifetime connections that we all experience through our lifetime. Fate and destiny work together to orchestrate and align all of the key players who are soul contracted to play an important part in your life. Some people cross your path for a very short time, whilst others linger a while longer until you have learned the lesson that they came in to deliver. A lifetime connection, however, is something special that grows with you.
Reason
Someone who appears in your life at a specific time generally connects with you for a particular reason. Depending on your life path and spiritual journey, this person could be someone you meet at a workshop or class, the parent of one of your children's friends, or a seemingly random person you meet on the street.
Whoever your reason person is they will appear to show you what you next need to do. This person may present you with a challenge so that you learn how to overcome limiting self-beliefs, or they could come in to offer a hand of support in your hour of need. Be open to whatever they present you with. Once you have accepted the connection, the reason will start to become obvious. Don't be upset, if this is someone you have grown fond of. Accept that your connection was simply for a reason of mutual soul growth benefit.
Season
If you meet someone and they tend to hang around much longer than a fleeting 'reason' connection, this person may well be in your life for a season. This connection offers more opportunities for personal development and spiritual growth. They could become a trusted friend and ally in the workplace, or someone who you get to know and socialize with.
Your bond with a season person could be deep and loving, or super challenging, depending on what you need to learn. A season person could be a lover, a friend or a neighbor who supports you during a period of expansive personal development. The season could last just a few months or years. What you learn through your association will help you gain more self-awareness, so that you can become your authentic self.
Lifetime
A lifetime connection is usually an unbreakable bond that is shared between two people from the same soul group. This person could be a parent, a family member, a close friend, a spouse, a teacher or a mentor. Because of the duration of your connection you are likely to experience many positive highs and negative lows with this person around you.
Lifetime connections teach you the most important life lessons – how to heal from pain, how to open your heart to love, and how to reach your highest potential. In some cases, you could fall out with this person and not see them for years. Yet when they reappear in your life they quickly make up for all the lost time.
Cherish your lifetime people, and accept them as important individuals who came into your life to love and support you. Although true lifetime connections are few and far between, these special relationships shape who you are.
For insight on whether someone is a season, reason or lifetime connection, call one of our psychic readers today. You can get a psychic reading by text here or see all of our available psychic readers here.