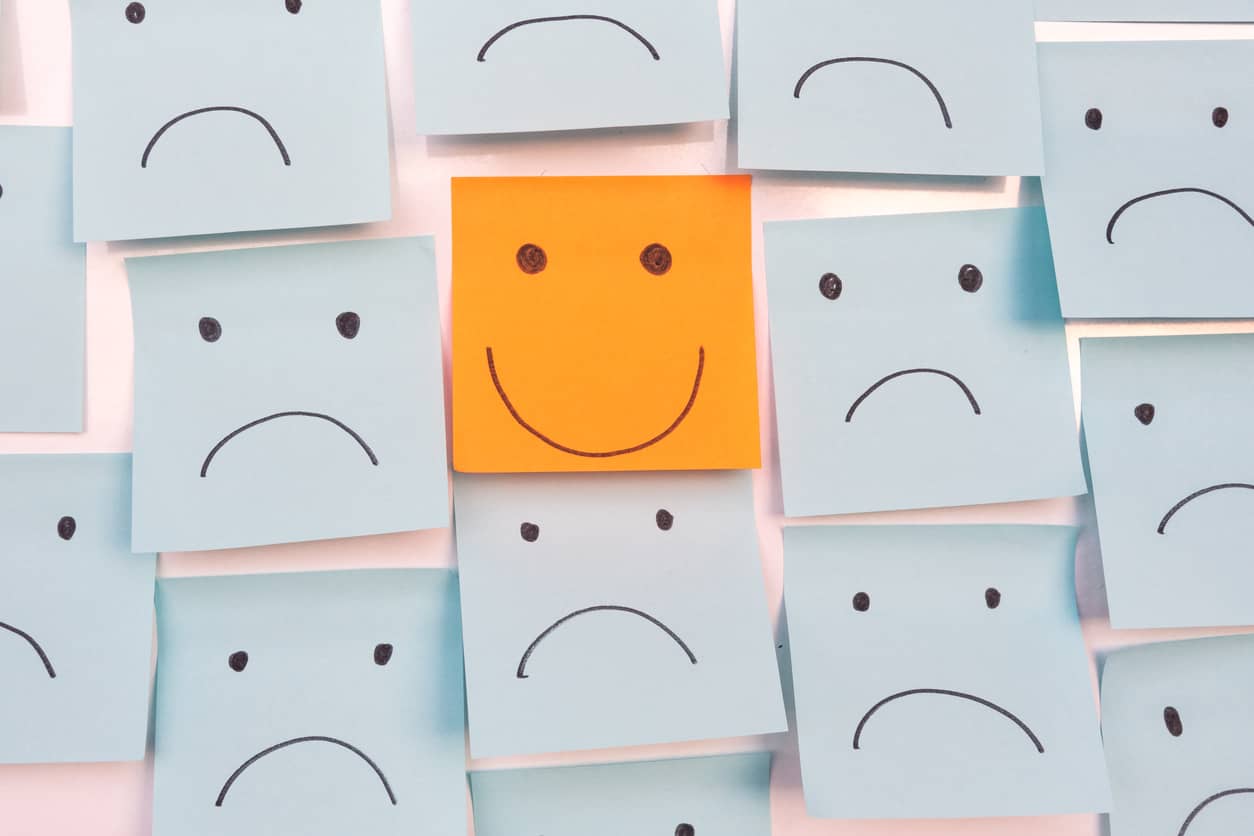 This year has been one of the craziest and most unimaginable events in our lifetime - a year of restrictions, guidelines, and time indoors trying to control the coronavirus has led to a huge amount of revelations and teachings for many of us. Though the conditions we have found ourselves in have been tough, they have helped us to grow, forcing us to learn more about ourselves, connect with ourselves, and find happiness in our own company, which is something most had never had to do before. With 2020 now coming to a close, we thought we'd take a look at the positives that we can take from this memorable year!
If you want to learn more about how you've grown as a person and how you may continue to change, improve, and adapt over the next year, you could have one of our trusted psychic readings here at Psychic Sofa! Our psychics are available every day, offering online psychic readings and telephone psychic readings with the best of intent. Call us on 09057897752 (calls cost 80p per minute plus your network access charge) or on 01618640152 to speak to one of our psychics today.
Resilience During Lockdown - How We've Coped
The first thing that we need to talk about is the resilience that we have shown over the past 12 months - the fight, determination, and perseverance shown by people across the globe has been truly mind-blowing. When faced with so much adversity this year, people have stood back up, dusted themselves off, and continued to take on the challenges ahead of them, for which we can only applaud each other. It's been a fantastic thing to see and it's safe to say that 2020 has definitely helped a lot of people become stronger and more resilient.
It's not just individuals that have become more resilient this year though - many businesses have been faced with an extremely difficult situation, with many having to close for several months, reduce the number of staff working for them or, unfortunately, having to close for good. Despite this, the attitude that most businesses have tackled this with has been incredibly positive, helping these companies to become more battle-hardened and ready for any future tests.
If you're interested in finding out what 2021 might have in store for you, why not try one of Psychic Sofa's psychic phone readings? A chat with one of our gifted psychics can offer you fantastic insight and advice for the year ahead, giving you spiritual guidance that points you in the right direction. To experience one of our psychic readings online, click here! Alternatively, our telephone psychic readings are available by calling them on 09057897752 (calls cost 80p per minute plus your network access charge) or on 01618640152.
Gratitude in 2020 - What We're Thankful For
It's fair to say that 2020 has given us a greater love and appreciation for the little things in life, which we are sure to never take for granted ever again. With so many of the things that bring us joy and happiness taken away from us over this past year, we've all become more grateful and appreciative of the things we cherish, giving us a greater sense of gratitude on the whole. With so much time for reflection and reminiscing, we have all developed a new perspective and outlook towards our lives which, for many, has led us to understand how important the seemingly nonsensical and mundane things around us really are. Things as simple as seeing friends and family, or being able to head into work, which we may have never known the significance of before, are now things that we will cherish more than ever once we are allowed to do them again. This will likely bring us closer to our loved ones and help us to build stronger and happier relationships between us all.
On the topic of gratitude, it's clear to see that many people have now developed greater empathy and understanding of how important it is to be supportive and, in particular, we have seen a huge outpour of support for organisations that are devoted to helping people in their time of need. A great example of this is the overwhelming support that the NHS has received from the public this year. The NHS has faced one of its toughest, most overcrowded years in decades, with doctors, nurses, consultants, students, and maintenance staff all working harder than anyone to ensure that we're kept safe and the virus is under control. Without their help and tireless efforts, we would certainly be in a far worse place in terms of the coronavirus and for that, we must continue to show our appreciation and gratitude for this fantastic institution and all of its staff.
Connection Throughout Coronavirus
In addition to our new-found sense of gratitude, we have also learned more about the values of our connections and the importance of staying connected to the people around us. 2020 has stripped us of the ability to see our friends, family, and work colleagues, so many have turned to alternative methods to stay in touch with those people that we care about most. This willingness to keep in touch, despite the difficulties that we're faced with, has been wonderful and has likely strengthened many of our relationships too. When things start to return to something that resembles 'normal', which we hope will be sometime in 2021, we can only hope that this willingness to put in extra effort to stay connected remains. These stronger friendships and deeper connections are an important part of life and it would be a shame to lose those once life returns to normal.
Reflection in 2020 - We've Learnt More About Ourselves
Perhaps the most important thing that we all have done throughout the nationwide lockdown is reflect - we've had more time for reflection than ever before, so we have certainly been using it. Whilst we've been stuck at home pondering how life may be different after the pandemic, many of us have often also found ourselves contemplating the things that are most important to us. Whether that's connections, our work, socialising, or maybe even things such as travelling, we've all had the chance to really realise what it is that we enjoy most, as well as discovering the parts of life that we perhaps aren't so fond of, and haven't missed.
From this reflection, it's likely that we'll have found spiritual guidance for ourselves to help assist us in making the right decisions and choices in the future; we've learned more about ourselves than ever before, which helps us to choose the right path forward.
Finding Purpose in Lockdown
A major theme that was prominent throughout the pandemic is that of purpose, in a sense of both finding a purpose and knowing your own purpose. Finding this seemed to be a huge help when it came to dealing with the lockdown measures where many had their usual functions altered, such as heading to work, contributing to the community, and socialising. For most people, this was a case of adapting to the situation that they now found themselves in, meaning that they found a new purpose within the confines of their own household - whether this was taking on the duties of childcare, taking on home improvements, or building new skills.
This personal growth and searching for purpose has been a terrific achievement for many, whether it's learning a new skill, learning to understand yourself on a deeper level, or strengthening the connections between yourself and others, there's no 'wrong way' to approach self-improvement. If you're still searching to find a purpose currently, you could take part in one of our trusted psychic readings; you'll be able to connect to yourself and your surroundings on a more spiritual level, which can open the door to guidance that you may never have seen coming.
Happiness And Finding It During A Trying Time
Last, by certainly not least, is the lessons that we have learned about happiness this year. Whilst it may have been a very unpleasant year for most of us with very little to be cheerful about, it hasn't been all doom and gloom. Many people have achieved so much more than they will have expected to with all of the roadblocks in place. No matter how big or small your achievements have been this year, they're something to be extremely happy about - the fact that you have actually managed to get something done this year is a testament to your inner strength and determination. From learning to cook a new meal through to starting a new job, passing your driving test, or maybe even falling in love, everyone has something to shout about in this rather dismal year, so let's celebrate these wins rather than wallowing in our losses!
Things to be happy about in 2020:
Nature is healing
With the reduction in commuting due to enforced lockdowns in cities across the globe, we have seen one of the biggest reductions in pollution in decades. This has improved air quality in many major cities significantly, showing the inhabitants of those cities clear blue skies for the first time in years. This is a huge step for the health of both the population and the planet, helping both to start a regime of healing and growth for the foreseeable future whilst repairing some of the damage done by modern societies.
We taught ourselves to cook
As we entered 2020, there were plenty of us whose culinary skills barely progressed beyond putting a slice of bread in the toaster, but with so much spare time and a gentle hum of the refrigerator calling our names every day, lots of us decided that now was the time to start cooking! From experimenting with our favourite ingredients to trying to emulate those mouth-watering videos that we've all seen across social media, there had never been a better time to become a budding stay-at-home chef!
Working from home
Whilst this isn't an entirely new concept, the enforced lockdowns led to a new wave of employees being able to experiment with remote working; this is a change that we can expect to stay for the long-term, even after the return to the office is feasible. Businesses have opened the gates for their staff to now choose the best way to work for themselves, which will no doubt help to increase both morale and productivity.
We all became quizmasters
2020 was the year that people of all ages became general knowledge masters. With lockdown restrictions enforced in most countries, people turned to video calls and Zoom quizzes to pass the time, becoming a beloved weekly event for lots of friends and families in this whirlwind of a year. Whilst these quizzes were a great way to keep in touch and socialise with friends in some form, it's likely that we all learned a little bit about something - a real win-win if you ask us!
So, as 2020 draws to a close, it's important that we remember that it hasn't all been gloomy, with lots of fun and exciting things happening to all of us throughout the year. However, this does lead us to our next question: what does next year have in store for us? Well, that's a difficult one. Whilst it might be impossible to accurately predict the future, a session with a trusted psychic may open your eyes and mind to the possibilities that next year may hold for you. You can get in touch for a phone psychic reading today on 09057897752 (calls cost 80p per minute plus your network access charge) or 01618640152. Our sessions allow you to chat with a psychic who can use their gifts to connect with your spirit guides and read your aura and energy to then provide you with guidance for the year ahead, which is invaluable insight in these sometimes confusing and daunting times. But remember, always try and find the light in the darkness too.