Love makes the world go round, but there are different types of love that you can feel?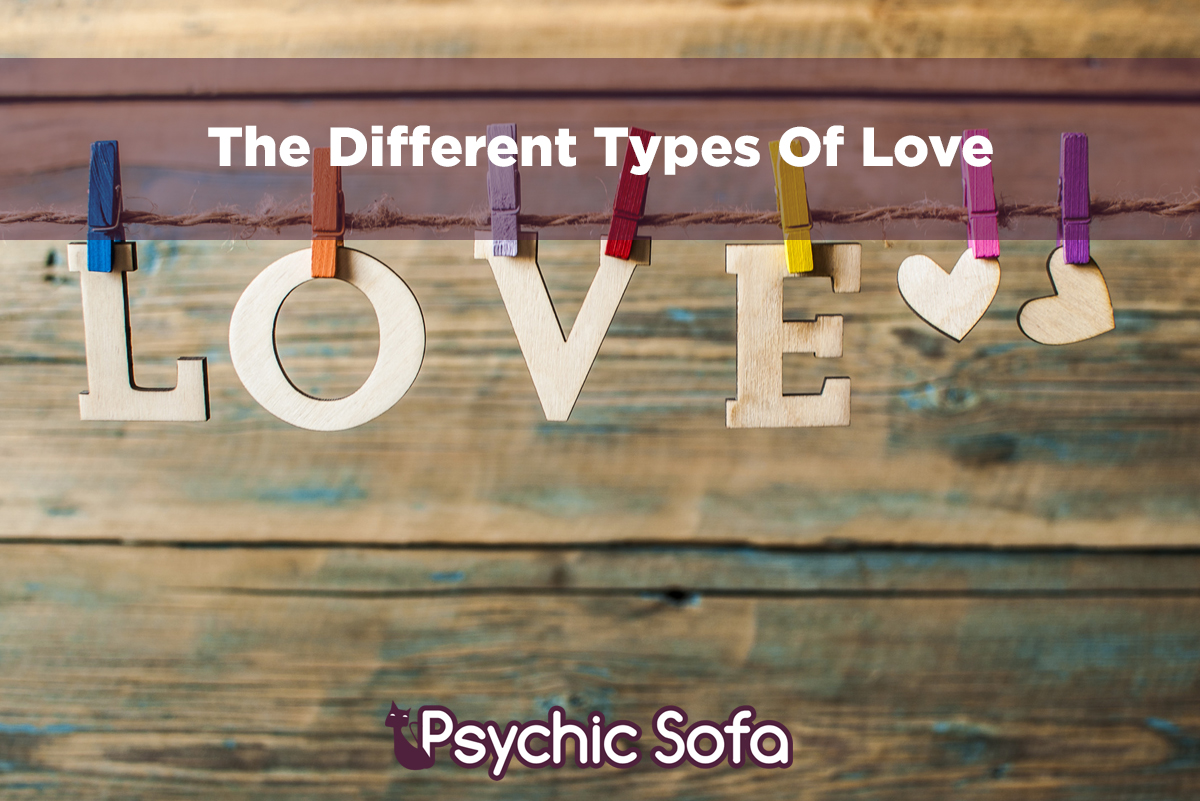 There are many different types of love that make the world go round. The feeling of being in love is a special experience, but other forms of love are equally distinctive and exceptional. The ancient Greeks identified the six main types of love and put them into categories so that we could understand true love more easily.
Philautia – (positive form) selfless self-love, (negative) narcissistic self-love
Learning how to love unconditionally is one of the most important love lessons that we are on Earth to learn. This includes learning how to love yourself in a manner that is not narcissistic or greedy. When you are in a relationship it can be challenging to get the love balance right. When you practice self-love you no longer look for relationships as a means for self-validation. Philautia teaches you how to be happy in yourself and with yourself. Once you understand the principles of this type of love you will attract a romantic relationship that is in perfect harmony with you.
Phillia – strong friendships
Love that is deeply bonding is sometimes called brotherly love. This is the type of love that establishes friendships that stand the test of time and last decades, and lifelong connections. For some people this type of love is all encompassing, especially if you have a loyal and trustworthy BFF that you would do anything for, and vice versa. The Greek word for the slow developing love that connects family members in a similar attached way is Storge. As not everyone is lucky to have a loving family relationship, for some people strong friendships replace the love that is otherwise absent.
Eros – sexual passion
Romantic and passionate love is known as Eros (after the Greek God of sexual attraction). This type of intense love involves chemistry and a strong physical and/or emotional attraction. This primary stage of falling in love is often mistaken for true love itself. In a loving and committed long-term relationship Eros can naturally develop into one of 3 types of love: a reciprocated love that is bonding, obsessive mania or Pragma (mutually beneficial companionship).
Agape – selfless love
Altruistic and selfless love is called Agape. This is all about willingly giving, forgiving and making compromises and sacrifices for your partner. Although many people who are dissatisfied in their relationship consider themselves to be all giving, it's rare that Agape is evident. This type of selfless love is more frequently noticed between a mother and her children. When you are able to love your partner in the same unconditional way that you nurtured your children, you have learned what it is to feel Agape.
Pragma – practical and mutually beneficial lasting love
This is the sensible approach to love. Pragma refers to love that is practical and mutually beneficial to both partners. The female may be looking for someone to father her children; the male may want to find a partner who shares similar interests and life goals. Although it may sound boring in comparison to fiery and passionate Eros, Pragma is the safest bet for a relationship that goes the distance. In a long-term relationship, this is the love that has naturally developed through all the different stages of the union.
Ludus
Playful love that isn't focused on finding commitment is known as Ludus. Having fun and enjoying each other's company in the moment is all that is on your mind. Ludus can last as long as a short-term relationship, or grow into a more meaningful partnership that blossoms into Eros or Pragma.