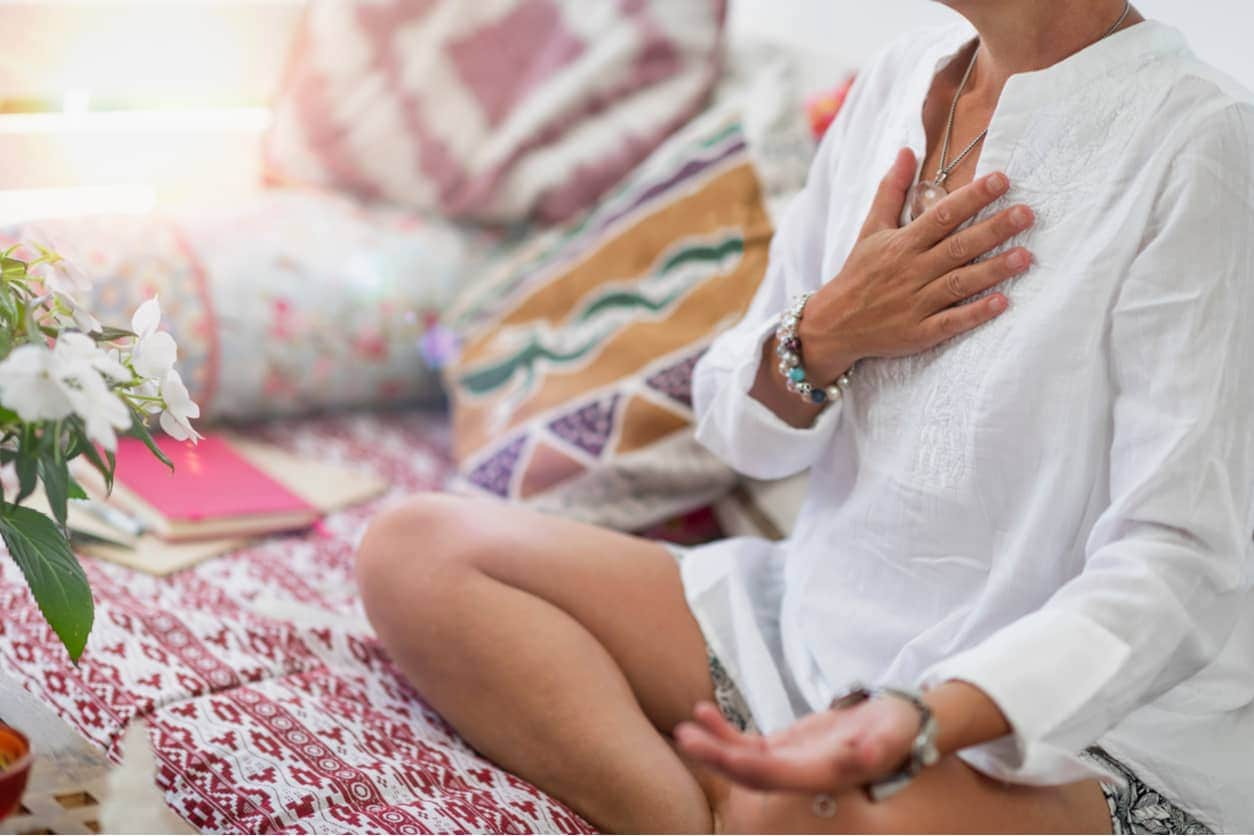 To stay spiritual during the coronavirus pandemic is to truly understand human nature, compassion and kindness. To not place blame on others and to hold out hope that this blip in time will shortly be over, is akin with great spirituality. We know remaining spiritual is no easy feat, but with our guidance, we know you can do it.
Be open-minded
Don't shun those you know who are infected with coronavirus. Don't get angry at those you feel have spread the disease. Always show understanding and kindness to those around you, and beyond you, even if that's from afar. We are all sensitive souls - and communal healing, and care for one another is a much better medicine than spreading nasty words or hate. To show kindness and humility strengthens our souls, so that together, we can be a source of love and light.
Know that this is beyond your control, but there are things you can do
Focus on what you can do rather than what you can't do to keep yourself safe. We all have a responsibility to minimise the risk of infection within our environment, and to keep the human race safe. By taking charge of your physical surroundings - for example by being productive at home - you'll reduce any feelings of isolation and make this place your own.
Coronavirus may be beyond our control, but realise that scientific work is continually being done to learn more and stay ahead of the virus. We'll get there in the end.
Let love conquer all
With the coronavirus seeing no boundary or territory, we are reminded of the total interconnectedness of all life on this planet. While we should of course heed the advice of medical experts to undertake precautionary measures to avoid spreading the virus, we should also do our best to spread positivity, joy and happiness - so that positive attitudes underlie this period of time, rather than anxiety and depression.
To engage with others out of love rather than fear are ways to defeat the trials that coronavirus has put before us. Spread love, warmth and optimism - and let our souls unite for the betterment of society.
Learn to breathe
Your breath is your life source, and in times of stress - it's important you get your breathing habits back on track. Practising taking full, deep breaths is both healing and life-changing. Especially, if you have lived most of your life as a shallow breather, it can feel like learning to breathe all over again. Better breathing aids better thinking and concentration - allowing you to put things into perspective, and keep calm during this outbreak.
Your spirituality defines you, and strengthens your soul. Should you require some extra spiritual guidance and would like help from a trusted psychic reader, then we recommend getting in touch with one of ours today. You can reach them on 09057897752 (calls cost 80p per minute plus your network access charge) or on 01618640152.
Stay safe. Stay happy. Stay spiritual.