We all know that a healthy relationship revolves around give and take, but what other factors influence a healthy relationship?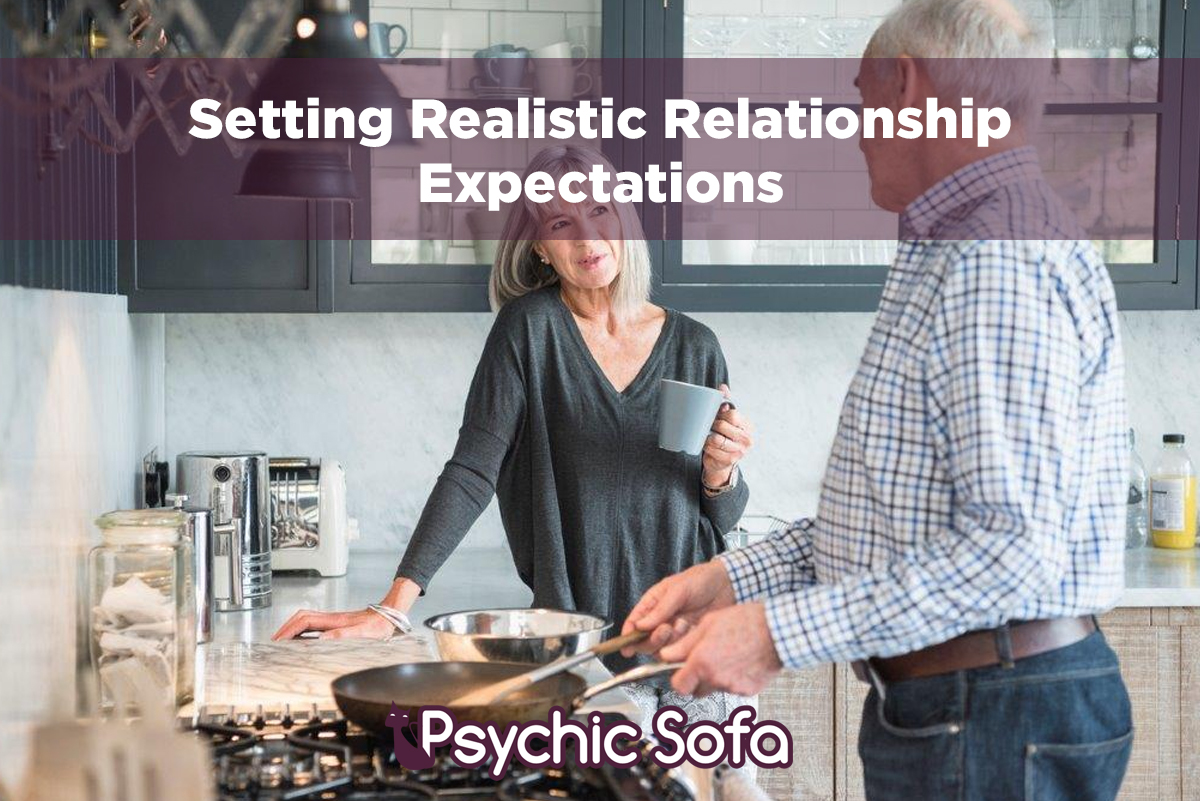 Relationships are all about the give and the take. When this is in balance you have a healthy relationship that nurtures and supports both individuals. However, when one partner is doing all the giving or all of the taking, there is little equality or harmony.
Whilst every love relationship is uniquely different there are a number of basic relationship expectations that are realistic and essential. If these expectations are not met, you really need to consider whether the relationship that you are in is actually giving you what you need.
Respectfully Yours
Respect is something that many people forget about or take for granted, particularly if they have been in the relationship for some time. Treating others in a manner that you want to be treated yourself is a basic and realistic expectation in all types of relationships. Demonstrating respect shows that you love and support, and want the best for your partner.
Love And Support
Even though everyone is different, and we all have unique beliefs and opinions, when you are in a relationship love and support should create a solid foundation on which to build and grow your union. Without love, support, trust and understanding you have little to build upon. Your partner doesn't have to agree with everything that you say, or even share your beliefs. They do however, need to encourage and support your personal growth. And you need to do the same for them.
Acceptance
No matter how amazing you are, you are not perfect. No one is. Accepting your own flaws and shortcomings teaches you how to accept the same in others. In a relationship it is important that your partner loves you for who you are. Putting you on a pedestal, or continually putting you down, clearly shows that they have little understanding of who you are.
Open Communication
A healthy relationship is built around open communication. If two people feel safe and secure, and able to express themselves without fear of being ridiculed or judged, they can work together to overcome anything. If one partner closes up and remains tight lipped you can never achieve relationship equilibrium. Not being able to openly discuss emotions, feelings and problems creates mistrust and communication disconnection.
Freedom
If you are in a loving and committed relationship you will naturally want to spend a great deal of time in your beloved's company. This shouldn't mean that you no longer have the freedom to be yourself. In a relationship, it is a realistic expectation to have personal freedom to come and go as you please, within reason. This doesn't mean that your partner will be happy if you spend all of your time with your friends. Freedom is about having your own 'space' and maintaining trust in your relationship. If you are with someone who loves to control everything that you do, you have no trust, respect or love at all.
The Good Times
Every relationship will go through ups and downs, so it's unrealistic to expect that every day will be a super happy, now that you are in love. How you stick together and weather each storm depends on the level of commitment to the relationship, that you both have. Sharing laughter and jokes helps to keep the mood light, and encourages you both to see things from a positive perspective. If you are able to easily laugh together your relationship stays strong. If you can't see the funny side, or just laugh things off, your relationship is no longer in harmony.
Is your relationship balanced?
To find out if your relationship is in balance, why not call one of our psychic readers today? You can see which of our psychic readers are available here.