Without even really knowing it, many people possess psychic abilities, but it's often brushed aside as coincidence or dismissed due to scepticism. If you think that you've got some psychic skills within your body and mind, you should never let that go to waste! Instead, why not try to spend some time looking to hone your psychic gift so that you can use your intuitive abilities to gain a better perception of reality and the world around you! For many, the biggest barrier that stops them from looking to work on their abilities is a lack of knowledge on the topic - it's a topic that you may not have ever learned about before, so it's hard to spot the traits that you need to be looking out for at first. One of the most common forms of psychic gift that people have is that of clairvoyance, which is the ability to tap into information that is not known to other people and which is obtained through channels that are out of the ordinary, This makes it a form of extrasensory perception, or ESP. As a direct translation, clairvoyance means "clear seeing", which is an apt definition of the phenomenon.
If you're interested in learning more about the gift of clairvoyance, be sure to read on below - we've put together all the vital information that you'll need to start working on your psychic abilities, so you'll be able to become a better clairvoyant in no time at all!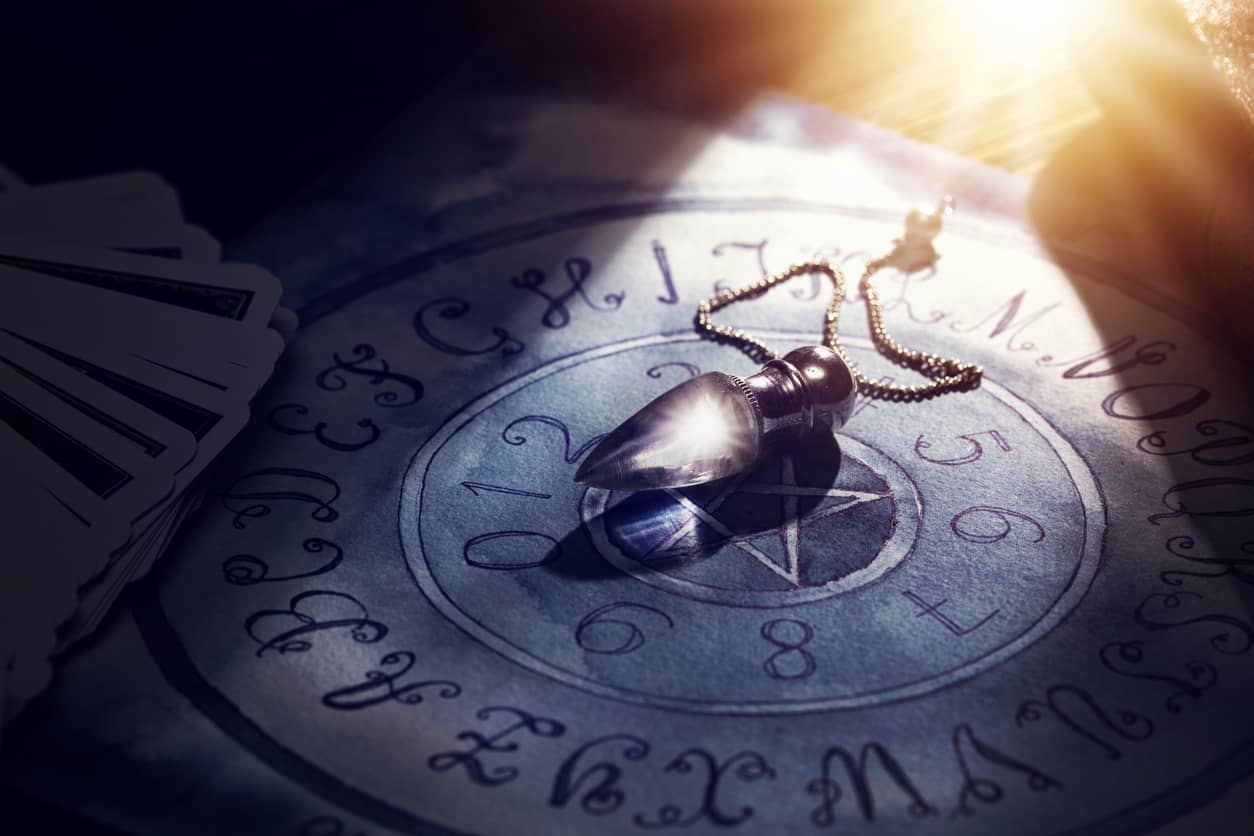 For those of you who are interested in taking part in a reading with a clairvoyant to experience these abilities first hand, simply get in touch with us here at Psychic Sofa! Our team of talented readers specialise in a wide range of different mediums, including clairvoyance, and are available to conduct online psychic readings and telephone psychic readings at any time of the day! To get involved in a reading, simply call 0905 789 1111 from your landline today (calls cost 80p per minute plus your network access charge).
How to spot traits of a clairvoyant
If you're expecting your clairvoyant gift to make a dramatic entrance, then you'll likely end up very disappointed, as these psychic powers often simmer under the surface waiting to be used in most cases. The good news is that you likely already have some kind of clairvoyant abilities, you've just not had the right information available to you to allow you to start honing your gifts! By performing the correct exercising and practising using your intuitive powers, it'll become much easier to tap into your psychic side. So, how do you spot the telltale signs that you might be a budding clairvoyant? Here are a few things to look out for:
Lights and colours
One of the major signs that you might be a gifted clairvoyant is the presence of shimmering lights, shadows, or coloured spots appearing in your vision - these aren't tricks of the light, it's your psychic gift in action! These flashes of light are no trick - they're a sign that higher spirits are around you! Clairvoyants may see any of the following things surrounding them thanks to their extrasensory abilities:
Twinkling light or movement occurring in the corner of their eyes

A shadow that appears to be floating above the ground

Flashing lights in the space surrounding them

Floating orbs in the nearby space, or coloured dots
If you find yourself regularly seeing things like this, there's a possibility that you may be a clairvoyant, so it's time to start the journey of honing your talent and intuitive gifts to become a more experienced and effective reader.
Honing your skills
Now that you realise that you've been blessed with the gift of clairvoyance, you're probably looking to start developing your previously dormant skills - luckily, this can be quite easily through the use of a few simple exercises. As you navigate your life, you're likely to find yourself having lots of experiences that your senses have a specific reaction to - this might be from reading the energy of the situation or your subconscious mind alerting you to what's to come, either way, you'll want to make sure that you're allowing this to happen rather than block it out. The more we're able to use our special skill in our daily lives, the better connections we're able to forge.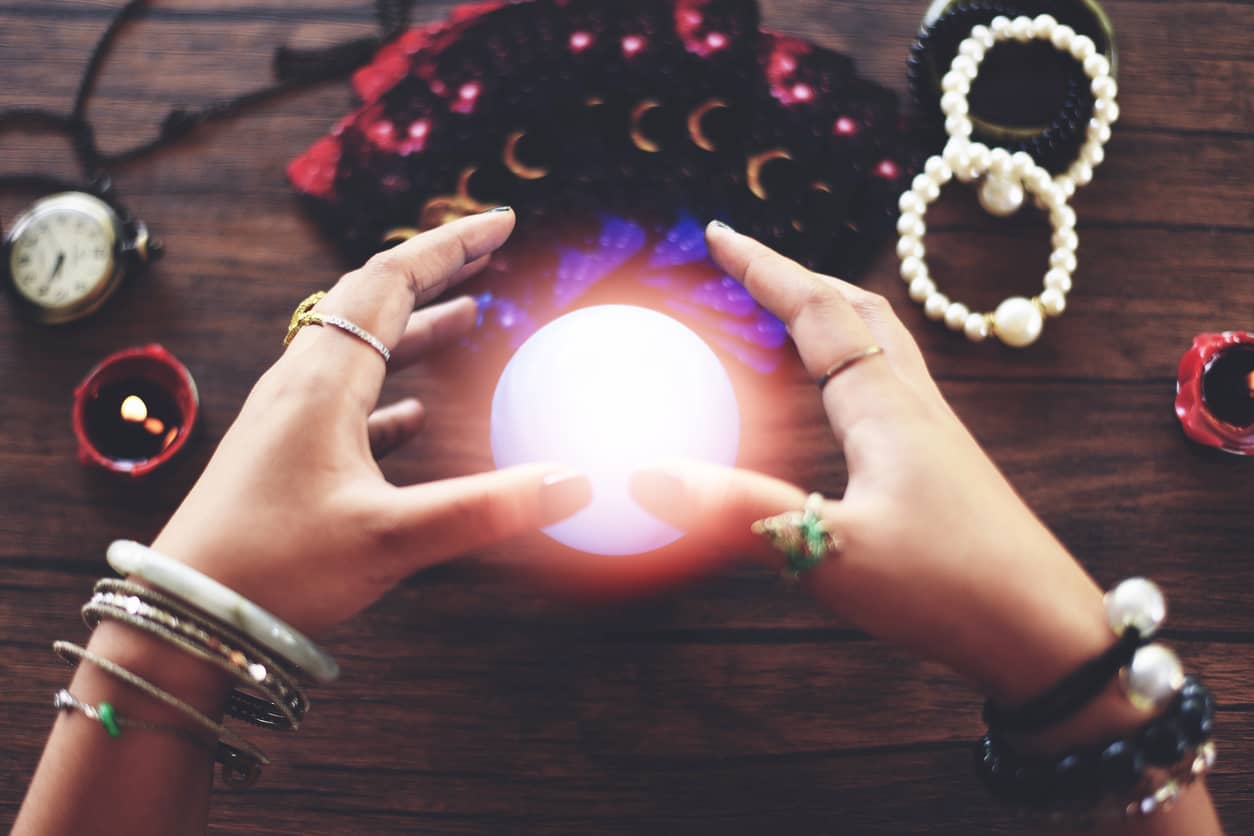 The most important thing is to stay open-minded and ready to learn; the more open you are to improving your psychic sense, the more likely you are to succeed in your goals. Many people initially fear spirituality and the idea that otherworldly spirits may be around us, but as your body experiences these things, it becomes more accustomed and your natural abilities are able to shine through.
Once you feel ready to put your extrasensory gifts into practice, it's time to start practising the art of reading people's energy - this can be tricky at first, but with a little patience, you'll have the hang of it in no time. You'll want to try to gauge the energy levels in the space around you at the time, whilst also making note of any shifts in energy too - movement between positive energy and negative energy may show that there are multiple spirits in your presence. If you find that the energy around you carries a positive vibe, it could mean that your spirit guides are around you - if that's the case, try to connect with them as best you can! These spirits are there to provide guidance, support, and advice to you, so you'll always benefit from listening to them.
Now that you've got a better understanding of clairvoyance, it could be time to take the next step and engage in a trusted psychic reading with one of our talented readers! Our team of readers specialise in all areas of psychic abilities and mediumship, from card readers to clairvoyants and more, so there's sure to be something for everyone here at Psychic Sofa. if you'd like to get in touch and take part in our psychic phone readings or a psychic reading online, call us today on 0905 789 1111 (calls cost 80p plus your network access charge).