How to Handle Mercury Retrograde
Mischievous Mercury is causing havoc! Until May 3rd, the planet Mercury appears to be travelling backwards through the heavens.
Sidestep the hurdles of Planet Mercury which can occasionally cause havoc when in retrogade!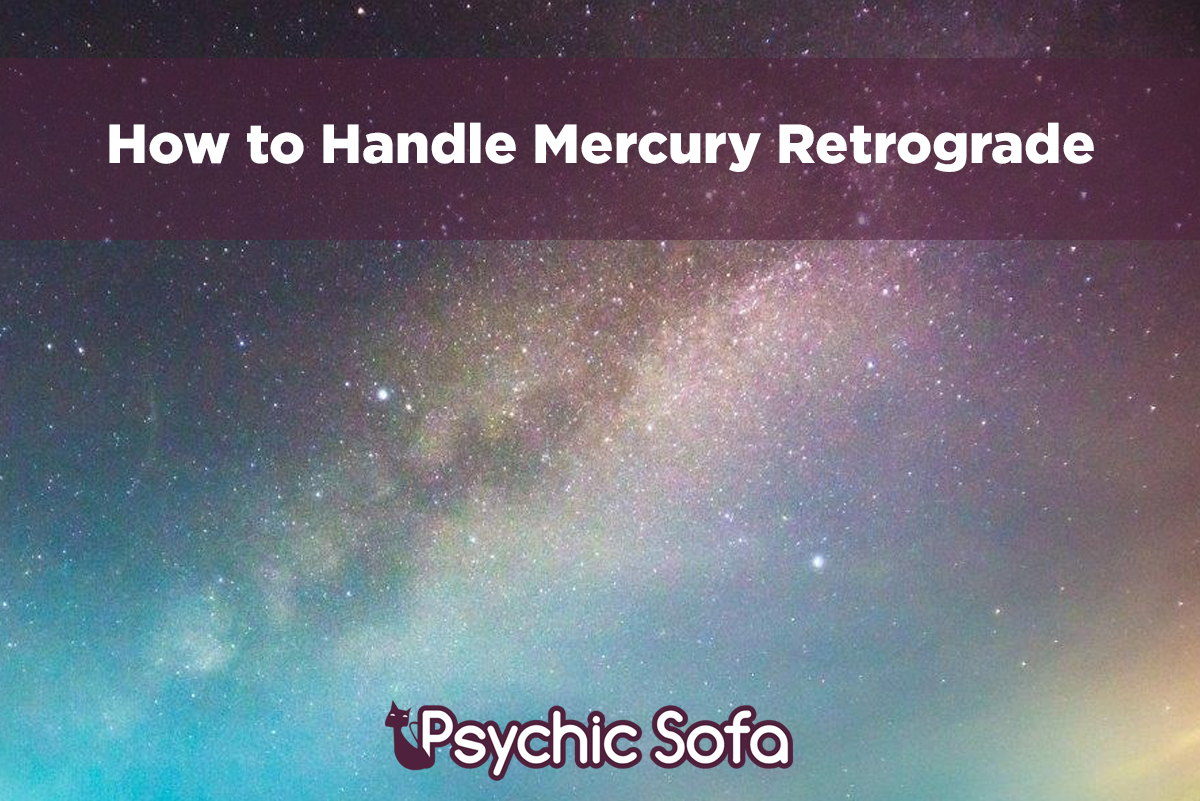 Mischievous Mercury is causing havoc! Until May 3rd, the planet Mercury appears to be travelling backwards through the heavens. According to astrology, this means a confusing time ahead for everyone, because Mercury is the planet of communication. So tricky Mercury will be turning even the best laid plans upside-down, with miscommunications, disagreements, relationship drama and business mistakes on the cards. This means that your decision-making powers might be impaired, communication with colleagues might be misinterpreted and even electrical communication devices, such as phones and laptops may be prone to misbehaving during Mercury retrograde.
Of course it's not all bad. Everything has a positive and negative side. Mercury retrograde can be a good time for inner awareness, reflection and reworking thoughts, ideas, relationships or plans. So while the trickster planet is spreading confusion, you can follow your star sign guide below to breeze through Mercury retrograde.
Tips To Handle Mercury retrograde
Here's how to keep calm and carry on through Mercury retrograde, according to your astrological sign.
Aries
Avoid big financial decisions during this Mercury retrograde as your financial sense is lacking at this time. This means making a budget and sticking to it. Big financial splurges are not advised at the moment. Check the small print of any documents before you sign, so you don't get caught out by an unexpected rule or clause.
Taurus
Loved ones may cause you concern by misinterpreting what you are saying. Avoid the drama by being very clear and precise about what you mean. Equally, you might get upset unnecessarily as you are prone to reading too much into the words of friends or lovers, imagining the worst when it's simply not true. Leave big relationship judgements until Mercury has finished its retrograde moment.
Gemini
Take care when communicating with friends or family at this time because your judgement might be skewed and you might say the wrong thing. Don't be offended if friends cancel dates or your loved ones seem unavailable at this time - it's just Mercury playing tricks on you! You might bump into an old acquaintance during Mercury retrograde - just make sure what they are telling you is true.
Cancer
Your usually spot-on intuition takes a hit during Mercury retrograde, meaning even you can't necessarily trust yourself at this time. Professional communications become tricky, so exercise care when emailing your boss or colleagues. Now is the time for thinking about your future, rather than acting upon it. So put off career decisions until Mercury has stopped being tricky.

Leo
Finances are not starred well at this time, so be careful not to make any big financial commitments right now. Friends might be gossiping about somebody at the moment - but don't necessarily believe them as there are some crossed-wires involved. Put off travel plans for now as delays are probable. After May 3rd looks much better for you.
Virgo
Ruled by Mercury, Virgo has higher chances than other star signs of being influenced by this trickster planet. People may misunderstand your actions, body language or words, so be mindful of this. Avoid investments until next month. Don't get into discussions or arguments with your nearest and dearest at this time as nothing will be resolved right now.
Libra
Negotiations financial or career-wise will not work out at the moment so hold back with any bright ideas until Mercury retrograde has passed. Don't judge your partner harshly during this period because you are just misunderstanding them. If an ex lover resurfaces during this time exercise extreme caution in communicating with them.
Scorpio
Usually a good mediator, your powers are diminished at this time. So tread carefully when discussing issues with your partner. Equally, friends and colleagues may appear distant or confused. This phase will swiftly pass. Meetings or events may be cancelled at the last moment. Don't take it personally. Be extra clear when undertaking a financial obligation.
Sagittarius
You usually love to take a risk - but now is not the time! Any kind of leap in the dark is not advised right now. So play it safe. Tension may occur over joint finances. Put off that conversation until after Mercury has returned to normal. Don't allow arguments with a lover to be blown out of proportion in your mind. It's just Mercury playing tricks with you.
Capricorn
Usually so good noticing the details, Mercury makes your eagle eye lazy for a while. So double check any legal, money, travel or job communications before you hit 'send' or before you sign. Colleagues may cause a slip-up at work, so be extra aware.
Put off any home improvements until Mercury is back to normal.
Aquarius
Even if you think you've found the perfect new home - don't rush ahead right now. Take some time to pause and reflect on any big decisions, especially related to home finance. Don't gossip because idle and inaccurate words could cause somebody big problems especially at this time. Conflict with family or neighbours may arise, but keep your cool and avoid engaging in a discussion at this time.
Pisces
Electrical devices go haywire during Mercury retrograde and this is particularly starred for you this cycle. So back up any important documents, password protect devices, double-check emails or texts before you send them. Don't sign any legal documents right now, particularly any related to your home or to your romantic relationship. Expect business ventures to stall while Mercury is retrograde. But you'll be back on track by early May.
Discover More About Yourself Today!
To learn more, why not check out your horoscope for today, or alternatively why not get in touch with one of our expert, insightful psychic readers now!
Comments
No comments have been made yet
Create a Psychic Sofa account today!
Join the Psychic Sofa Community Today and get access to:
Get notified by (FREE) SMS text when a reader becomes available!
Latest offers and members only exclusives
Add favourite readers to your profile