Britain's Most Haunted Locations According To Psychics
If you've been considering a ghost tour, or want to try a bit of ghost spotting for yourself, then we have created a list of some of the most haunted locations in Britain, which we believe are worth a visit.
With a history as rich and enthralling as the United Kingdom's, it's no surprise that the past is never forgotten, and the remains of ancient buildings, haunted castles, haunted houses and paranormal activity are rife and regularly documented. Throughout Britain, historic buildings and haunted villages attract visitors in their thousands, many of which claim to have seen the ghostly figures and strange goings on that encompass these places. If you've been considering a ghost tour, or want to try a bit of ghost spotting for yourself, then we have created a list of some of the most haunted locations in Britain, which we believe are worth a visit. And if you'd like to connect with the spirits themselves, why not have a telephone psychic reading with one of our trusted psychics, who can illuminate the other world, and help you to navigate it? You can call today on 09057897752 (calls cost 80p per minute plus your network access charge) or 01618640152.
Haunted Locations - Historic Buildings, Castles & Ghost Stories
Pendle Hill, Lancashire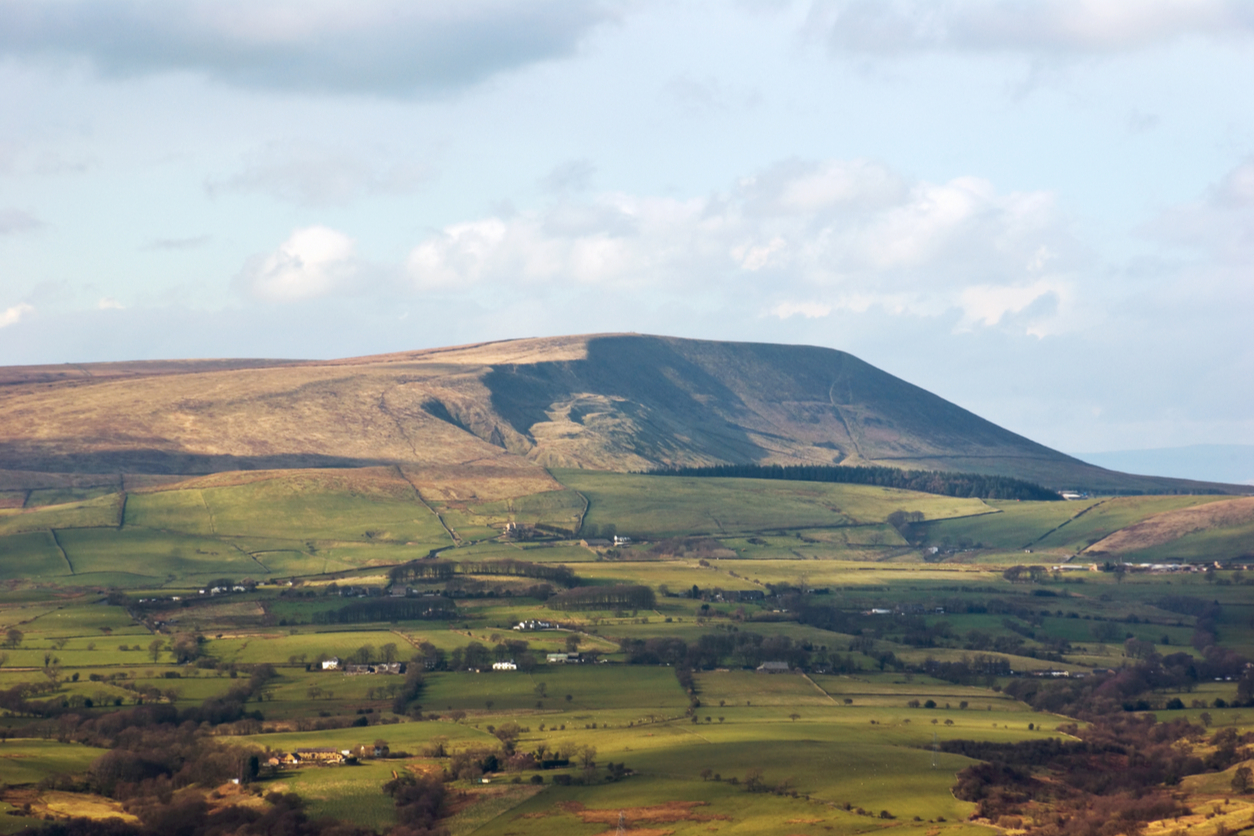 During the 16th and 17th centuries in Britain, and across the pond in America, there was a widespread fear, and public belief, that people were being infected and cursed by witches. For example, if a person fell unexpectedly ill, or passed away without any just cause (diseases were not well reported during this time), the blame would automatically be placed on witches. Pendle Hill, in Lancaster, is supposedly home to 10 witches that were hanged at Lancaster Castle - who were all accused of murdering 10 people - before being buried at the hill in 1612. These witches are said to haunt the buildings and villages that surround Pendle Hill, and because of this, it draws in those who believe in the supernatural.
The film crew of 'Most Haunted' once broadcast live from Pendle Hill, and many claimed they felt they were being possessed, or being strangled by the witches. What's more, a glass and table were smashed live on TV during a seance - without any logical explanation. Visit as your own risk. Would you be brave enough to go on the search for witches?
Berry Pomeroy Castle, Devon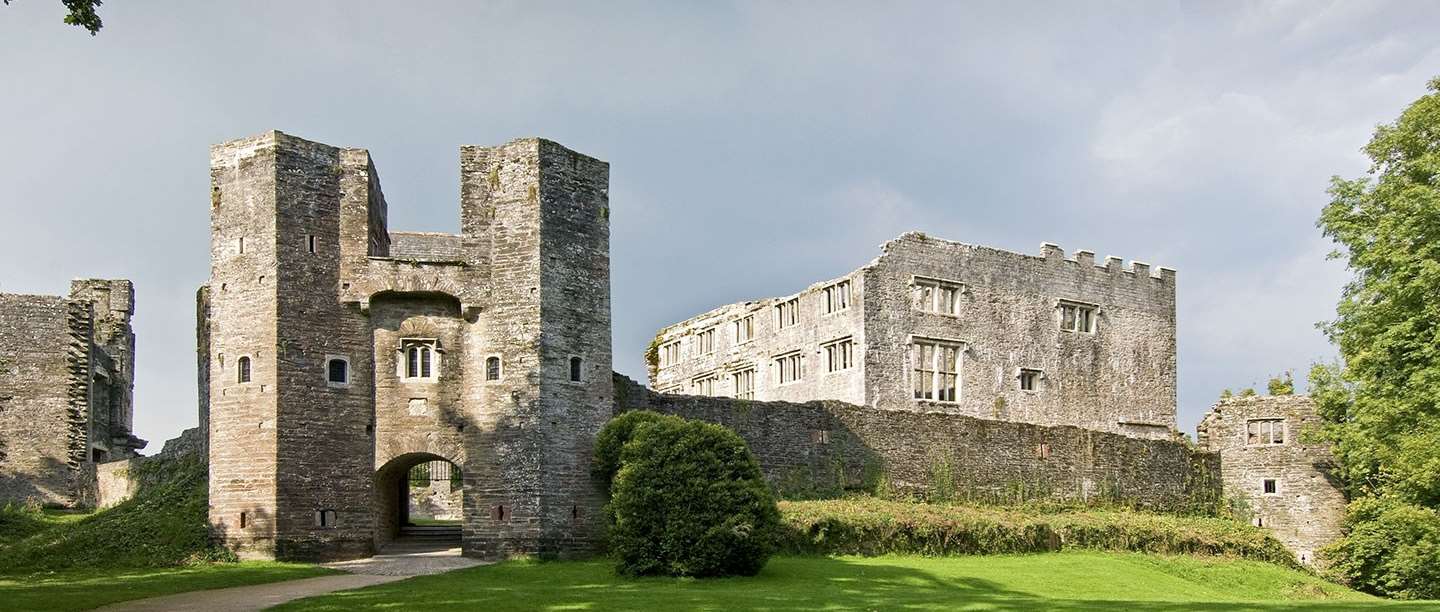 Said to be one of the most haunted castles in Britain, it sits completely empty and regularly leaves visitors feeling unnerved, and as if they must leave at once. Encompassing various ghost sightings and ghost stories, two of the most famous ghosts include: the Blue Lady and the White Lady.
The White Lady is claimed to be the, 'restless soul of Margaret Pomeroy', who generally haunts the dungeons of St. Margaret's Tower. By her own family, she was locked away in the dungeons, treated cruelly and starved to death. Visitors to Berry Pomeroy Castle have claimed Margaret has waved to them as they pass the dungeons, or has stared at them during their visit - as if their freedom is one of unfairness. The Blue Lady is said to be the ghost of a Norman castle lord's daughter. Her father strangled her baby in one of the rooms of the castle, after he went mad. This destroyed the daughter, and her broken-hearted soul is said to lure visitors into dark parts of the castle in the hopes of getting them lost - as lost as she felt when her baby died. It's best to keep your wits about you in this haunted location, because getting lost could mean being lost forever.
Plas Mawr, Conwy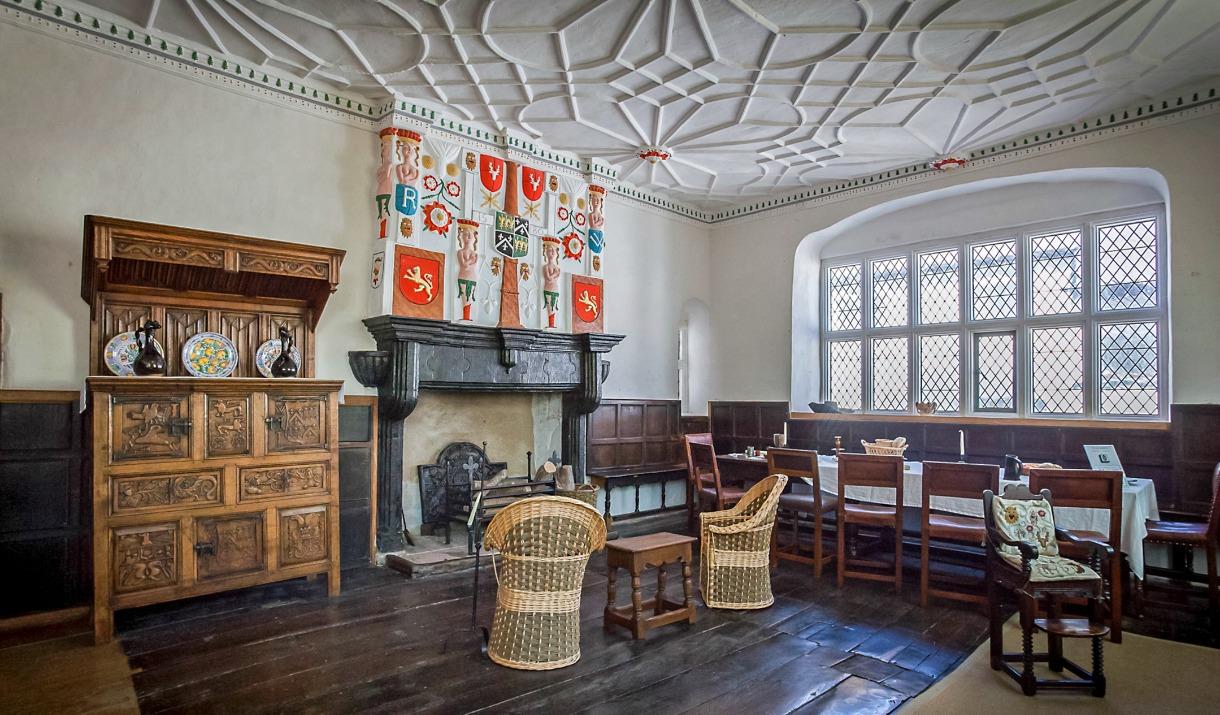 A beautiful Elizabethan townhouse with an unfortunate past, Plas Mawr was home to Robert Wynn and his family. The story goes that Robert's pregnant wife, Dorothy, and their son, were waiting for him to come home one day, when she lost her balance on the stairwell, fatally injuring herself and their son. The servants called on the family doctor, but it wasn't him who turned up. An unfamiliar man did instead - and because the injuries were so serious, the staff felt they had no choice but to let him in to assist. Seemingly unable to treat them, the household refused to let the man leave - believing that if they locked him in a room with Dorothy and her son, he would find a way to cure them. The Wynns died, and for fear of being blamed, the supposed doctor tried to escape through the chimney, and was never seen again. Robert Wynn was heartbroken when he found his family, and swore revenge on the man who took his family away from him.
To this day, Robert Wynn, Lady Wynn and the doctor haunt Plas Mawr, with eerie atmosphere, noises, sights and sounds often reported, as well as sightings of misty faces in the windows, and doors violently swinging open and shut by themselves. Are you brave enough to enter the house where death is what keeps it whole?
Culzean Castle, Ayrshire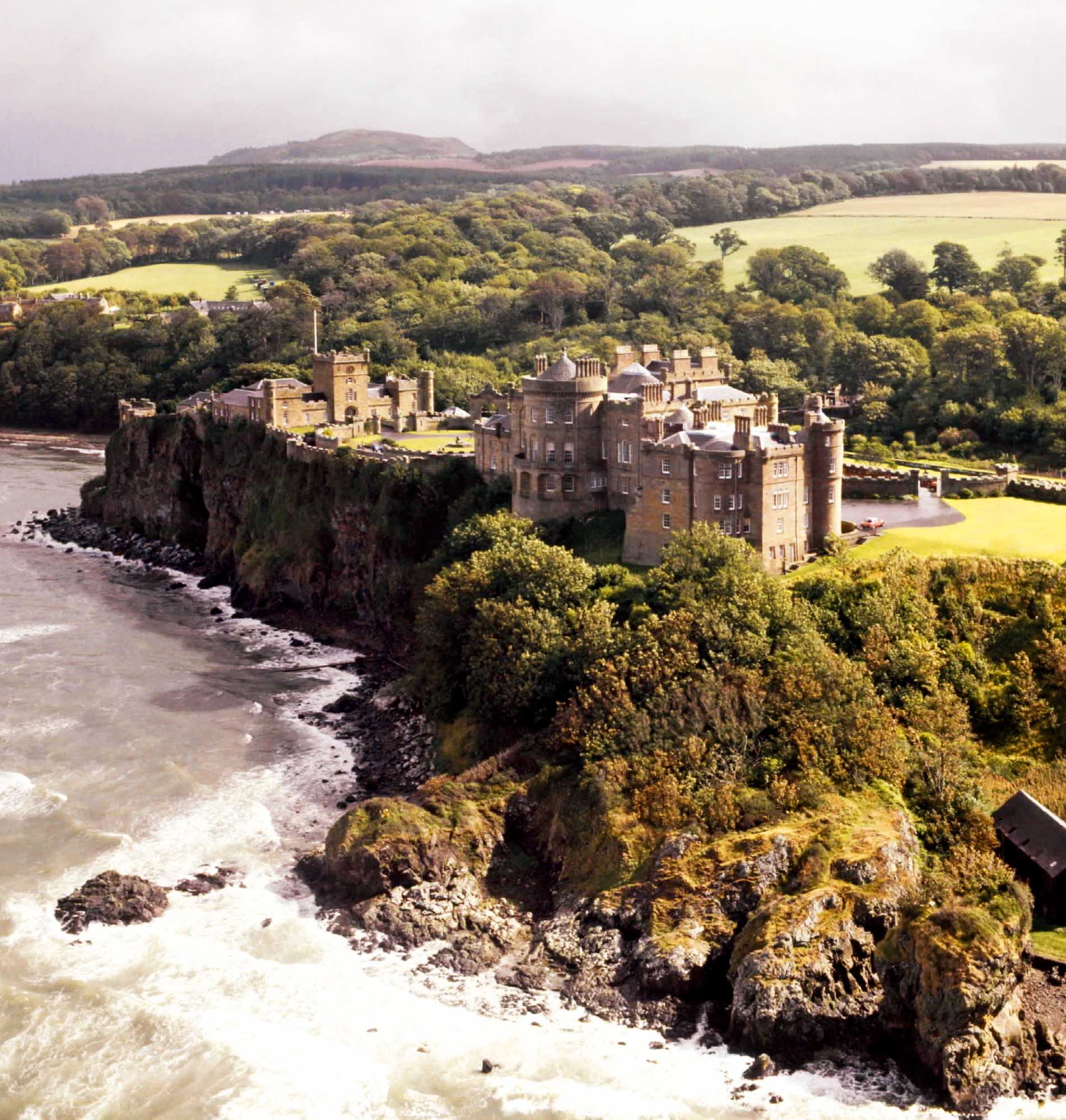 High on the cliff face on the Ayrshire coast, Culzean Castle stands proudly, and is said to be home to various ghosts. One of the most well-known ghost stories is the 'piper story'. The piper, along with his dog, were sent into the caves below the castle, in a bid to prove to the local inhabitants that the caves weren't haunted. The piper first skirled at the foot of the cliffs, before entering the caves, followed by his dog, with the pipes being heard from inside the castle, many metres above. As the pipes began to fade, the local residents just assumed they were making their way through the caves, but then it stopped, as did the dog's playful barks, and no-one, nor no dog, exited the cave. Believing they may have got stuck, a search party was sent to look for them, but neither could be found. Local legend states that on the eve of a Kennedy family wedding (the castle belonged to the Kennedy clan), the sound of pipes can be heard from the caves, and a ghostly figure can be seen on Piper's Brae. He has also been heard playing the pipes on stormy nights.
Other ghosts spotted at Culzean Castle include: a young woman wearing a ballgown and a ghostly grey mist, who has been seen going up the grand oval staircase. On the staircase, there is a portrait of Margaret Erskine of Dun, the wife of the 12th Earl of Cassillis, who later became the 1st Marquess of Ailsa. Visitors have said that the foot follows you as you walk past the painting, and the eyes have a deep spirit about them. Sometimes, when the castle is quiet, a mist can be seen moving from one side of the stairs to the other, with the path always starting in front of the portrait. Want to go visit the castle for yourself?
Poltergeist Activity At Other British Locations
For other ghostly activity and locations, we recommend:
Inspired to go visit some ghost locations for yourself? Fancy connecting with the spirit world from the comfort of your own home? We encourage you to get in touch for a psychic phone reading today, with one of our trusted psychic readers. You can speak to them by calling on 09057897752 (calls cost 80p per minute plus your network access charge) or 01618640152.
Comments
No comments have been made yet
Create a Psychic Sofa account today!
Get access to exclusive account features such as:
Psychic Sofa Wallet
10% extra free minutes
Online & phone top ups