Changing Your Destiny Through The Power Of Your Star Sign
Changing your destiny may seem daunting, but we here at Psychic Sofa can attest to the benefits of this, and how working with the power of your star signs can attune your destiny with all that you are and all you want to be.
With Autumn being a time of change and transformation, and the new year just around the corner, now is the perfect opportunity to embark on something new, and show the universe that you'd like to realign your destiny with a more wondrous future. It's a time to challenge yourself to be more productive in a field you've always wanted to excel in, or to completely change your path to do something completely different. In the same way that nature flows in seasonal cycles, we as humans are not meant to stay stationary, and we too should face any fears head on, and embrace change for the better. Following the current path may seem like a safe route, but when you consider all the great people out there who completely changed their direction, their career or their passion for something that not only brought great success, but fulfilment, it's not hard to see why this is something that you should at least consider for a happier life. Changing your destiny may seem daunting, but we here at Psychic Sofa can attest to the benefits of this, and how working with the power of your star signs can attune your destiny with all that you are and all you want to be. For some inspiration, we decided to highlight 12 famous people who changed their destiny for the better, and showed the world that through their sheer strength, determination and inherent talent, they made their path to enlightenment much brighter. We'll also consider where they took spiritual guidance from, and highlight the achievements they've made in the process. We hope this will encourage you to see your life in a whole new light, and realise that you can achieve anything you put your mind to. Your life is what you make of it, so it's time to make it something rather wonderful.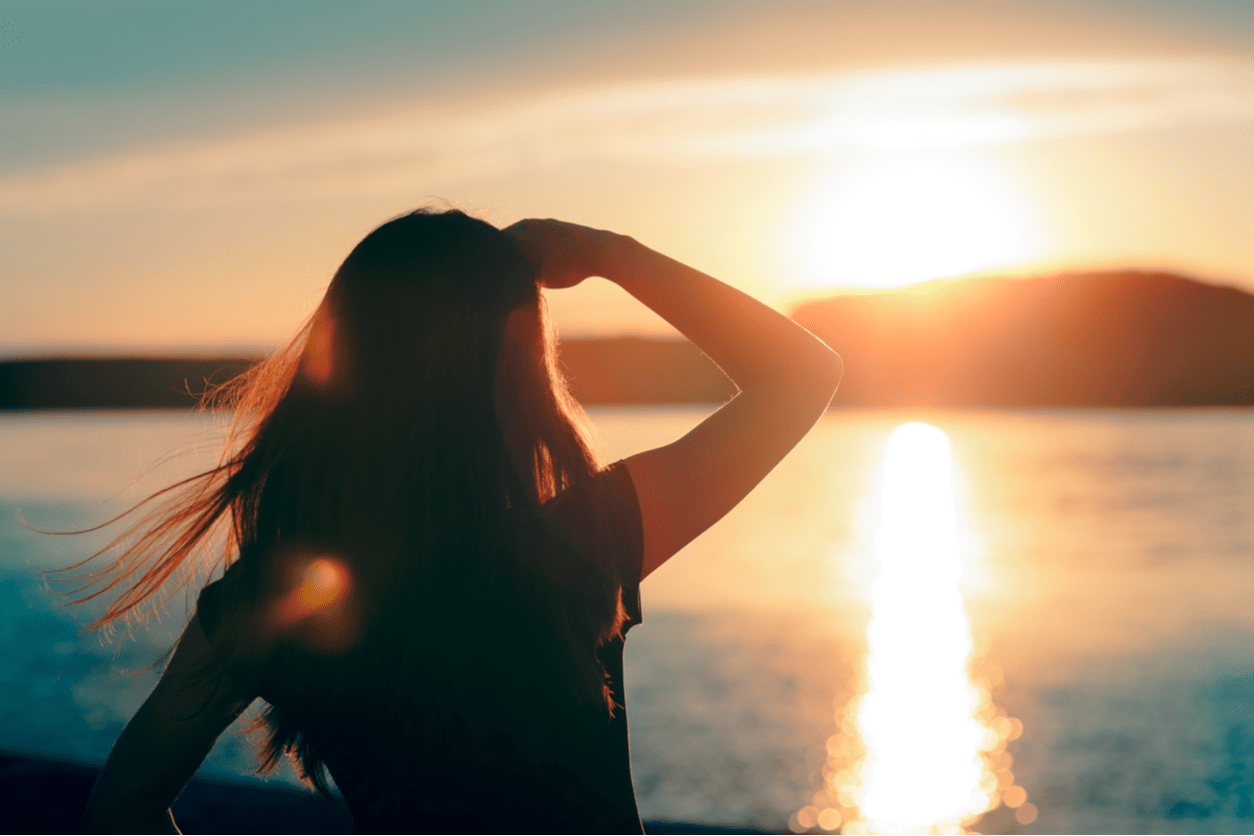 The Meaning Of Destiny & How To Determine Yours
Consider this. A second ago, you may have been eating a pastry. Now, as you eat more of it, that moment has already disappeared, as has more of your pastry. The past is gone, as is your perception of what has happened, and this gets stored in your memory. Much of the time, this ''past'' is the meaning we assign to any given situation we find ourselves in. And nearly all of us, continuously assign meaning to our past, and project our past into our present and future. You may notice that you repeat the same patterns over and over again - throughout work, within relationships and even in the types of hobbies we choose to explore. This then tells the universe that you want to continue this wheel of cycle until you die, and beyond, in many future lifetimes. Unfortunately, if we don't realise this, or feel that we can't alter our life course or change our circumstances, we are destined to repeat the same scenarios again and again, and this becomes a mentality that lies in both our conscious and subconscious mind. To change your destiny therefore, you need to give up what you know, and dive head first into new experiences and routines. What's more, to break through the current cycle of karma and change your destiny for good, you need to have the spiritual awareness and courage to dive into your mind and muster the strength to face any events from the past that could be hindering your current state and future potential. Changing your destiny starts with dispelling any disbelief and negative meanings you have attached to your past, and attaching new, more positive meaning, so that you can take good lessons from the past, and move forward with greater confidence to achieve things you may never have thought possible. It's important to note that no destiny is ever fixed, and we all have the power to change our course. Therefore, when we become more aware of our past conditioning, and the patterns from past lives, experiences and our ancestors, we can start to resolve them, so that we break the cycle and create a new one. Then every moment becomes a new possibility, a chance to try something new and is filled with the belief that you can change your destiny and that you should if there's something you truly want.
Star Sign Destiny And Celebrities To Take Inspiration From
Some people are born into celebrity status. Others have to forge their own path. From Elton John and Cher through to Michael Jordan and Elizabeth Taylor, we take a look at 12 individuals who changed their destiny for the better, and how they went about doing this. There are thousands of celebrities we could have chosen, but to us here at Psychic Sofa, and our lovely audience, these are some of our favourites.
Aries - 21st March - 19th April - Elton John
Coming from a home where his parents seemingly hated each other, he was always at odds with his father, and this came to a blow when he decided to drop out of school at 17 to follow his singing dreams. It's never easy to go against your parents' wishes, but he listened to his intuition and decided to take his destiny into his own hands. Today, he is known for speaking his mind without question - most notably when he blasted the Vatican due to its refusal to bless same-sex unions and Dolce & Gabbana for their comments on same-sex parents. With songs that have transcended generations, he's also considerably generous, having set up the Elton John AIDS Foundation in 1992 and more recently, launched a $1 million coronavirus emergency fund for anyone infected with HIV during the pandemic. Elton John is a great example of someone changing their stars and the path that was expected of them, to go against the grain and pave their own way for a fantastic future that brought grammys, love, children and much success.
Taurus - 20th April - 20th May - Cher
Her mother once said to her, ''You know, sweetheart, one day you should settle down and marry a rich man.'', to which Cher replied, ''Mom, I am a rich man.'' One who has always supported herself financially, Cher has shown that she can take on any opportunity with sophistication and flair, whether that's singing, hosting her own television show or acting in film. It wasn't always easy - especially as she struggled with dyslexia and dyscalculia, making reading and numbers tough. So when you consider that she has to learn song lyrics and movie scripts, she's pushed boundaries by seeking support and working hard to achieve her dreams of stardom. Even more importantly, she's never forgotten her roots, and she's now an advocate for children with learning and thinking difficulties.
Gemini -21st May - 20th June - Lauryn Hill
Sometimes destiny comes knocking on your door, but you know deep down you want to follow another path. Not many of us would have the balls to turn down a part in The Bourne Identity offered by Matt Damon, a part in The Mexican from Brad Pitt, or a part in the Matrix trilogy from the Wachowski brothers. She wasn't interested in becoming a commercial star, and she wanted to dance to her own tune. Instead, she produced films, had a family and decided to disappear from public life. It's been said she could have been bigger than J. Lo, but to Lauryn, that's not the destiny she wanted.
Cancer - 21st June - 22th July - Princess Diana
Having worked as a nursery nurse and having wanted to be a ballerina - when she reached the height of 5 feet 10 inches she was told she was too tall to continue, she may never have known the destiny that would shortly follow. And though it could be argued that fate brought her and Charles together, it's the resulting good deeds that came out of that experience that will stand the test of time. As she famously said, ''Nothing brings me more happiness than trying to help the most vulnerable people in society. It is a good and essential part of my life, a kind of destiny.'' Some of her charity work includes:
Leo - 23rd July - 22th August - Meghan Markle
From growing up in California, to becoming a TV star, followed by a fairytale wedding with an English prince and then revealing a surprise exit from royal life, Meghan has certainly changed paths multiple times, and always done what feels right to her. It takes a brave lion to break with tradition and voice her mental health concerns surrounding her treatment from the press, and it takes courage to move away from such an overwhelming situation and only being around those you truly love. With her son as the namesake, she also launched Archwell, which comprises: the charitable Archewell Foundation; Archewell Productions; Archewell Audio. The main aim is to unite communities both online and offline through acts of compassion.
Virgo - 23rd August - 22nd September - Beyonce
Though she saw great success with one of the most renowned girl bands of all time, Beyonce found her true calling beyond Destiny's Child. The famous Albert Einstein quote sums it up best -
"The one who follows the crowd will usually get no further than the crowd. The one who walks alone, is likely to find himself in places no one has ever been."
By following her own destiny and becoming a solo artist, she has been able to explore varied musical styles and produce some outstanding albums that have not only won accolades, but cemented her position as one of the most versatile artists of all time. It's her talent that has been parlayed into a movie career, most notably her role in Dreamgirls, as well as becoming a fashion mogul, charity patron and mother.
Libra - 23rd September - 22nd October - Mahatma Gandhi
Sometimes, your actions not only change your destiny, but the destiny of your fellow man. A seemingly frail man with the strength of 1000, his nonviolent approach to political upheaval helped India gain independence from British rule. And if this wasn't already impressive enough, he practically created the blueprint for all future social movements, and how to go about them in a peaceful yet fruitful way. For example, Martin Luther King, Jr. was influenced by his methods during the Civil Rights Movement, and the Dalai Lama was encouraged by his peaceful teachings. As Gandhi famously stated:
''Your words become your actions, Your actions become your habits, Your habits become your values, Your values become your destiny.
A great Libra that continues to inspire many to this day.
Scorpio - 23rd October - 21st November - Bill Gates
He may be best known for Microsoft, but considering the events that preceded that, no-one would have seen Bill in charge of a multi-million dollar company. He was a Harvard University dropout and co-ran a failed company: Traf-O-Data. But with his Scorpio determination pushing him forward, as well as his passion for computer programming, he broke records and created one of the most successful technology companies ever. Microsoft went public in 1986, and by the following year, its continuously rising share price made Gates the globe's youngest self-made billionaire. This just goes to show that sometimes, education isn't always the right way forward for some, and self-teaching, genuine talent and self-belief are what can change your destiny for the better.
Sagittarius - 22nd November - 21st December - Steven Spielberg
Not having the best start in life, Steven Spielberg struggled with dyslexia and couldn't cope with the pressures of his studies, dropping out of school. Preferring to spend his time daydreaming and in his own world, he started filming his adventures and would charge admission for viewings. He may have failed to get into the University of Southern California's film school, but that didn't stop him. His first film - 1941 - flopped and became a laughing stock due to the characters portrayed, but that didn't deter Spielberg either. Many would have given up hope and thought the universe may have been trying to tell them something, but Spielberg didn't listen, and pushed through the past associations of bad reviews. It's this thinking that led to Jaws, notably his most famous film, along with the likes of Schindler's List, Jurassic Park, E.T. and Back To The Future. A sagittarius always knows how to learn from past mistakes and take on new challenges without reservation or fear.
Capricorn - 22nd December - 19th January - Dolly Parton
Growing up poor in Tennessee, Dolly was one of 12 children, and money was always an issue for her family. She always wanted something more, and dreamed of stardom from a very young age. Inspired by the music she learnt at church, she started to write her own tunes at aged 10 and was so good she appeared on local television and radio shows. This changed her destiny forever, and as her confidence grew and the positive reviews started rolling in, she realised she could do so much more. Landing a contract with RCA Records, she achieved multiple No. 1 hit singles - including 'Joshua', 'Jolene' and 'I Will Always Love You'. Dolly Parton is an example of how your background doesn't have to set the scene for the rest of your life, but that you should never forget where you've come from. Known for being extremely generous, she has donated to various charities, including:
Providing $500 scholarships to each and every high school student in Sevier County.

The Imagination Library, which donates books to children from birth until their first year of school.

Giving $1 million to the Monroe Carell Jr. Children's Hospital.
Aquarius - 20th January - 18th February - Michael Jordan
Known as one of the most influential and successful athletes in the history of professional sports, it's hard to believe that he didn't make his high school basketball team when he was a sophomore. He didn't let this deter him though, and realised that failure wasn't as bad as not trying at something he not only cared about, but truly wanted to succeed in. Through continuous practice, he not only made the team the next year, he also got offered a basketball scholarship at the University of North Carolina. Career highlights ensued, most notably:
Five-time NBA MVP

Six-time NBA champion

Ten-time All-NBA First Team

14-time NBA All-Star
Through all his success, he is also famous for stating:
''I've missed more than 9,000 shots in my career. I've lost almost 300 games. Twenty-six times I've been trusted to take the game-winning shot and missed. I've failed over and over and over again in my life. And that is why I succeed.'
It's this Aquarian mentality that kept him going and never made him doubt his potential or abilities.
Pisces - 19th February - 20th March - Elizabeth Taylor
Health issues could leave anyone feeling perturbed, and Elizabeth Taylor sure had a lot to deal with. Born with scoliosis and nearly dying of pneumonia, she also had to check into rehab a number of times. But this is what makes her so impressive. Her destiny may have taken her to dark places, but she always managed to find that light in her life - that reason for carrying on and showing the world exactly what she's made of. Her films are among the most famous, her fashion was always iconic, and she always stood by her guns and never let any anxiety take her down. And that's what destiny is all about - not letting anything deter you from achieving your dreams and showing the world exactly what you're made of.
Forge Your New Destiny Today With Psychic Sofa - Telephone Psychic Readings For Everyone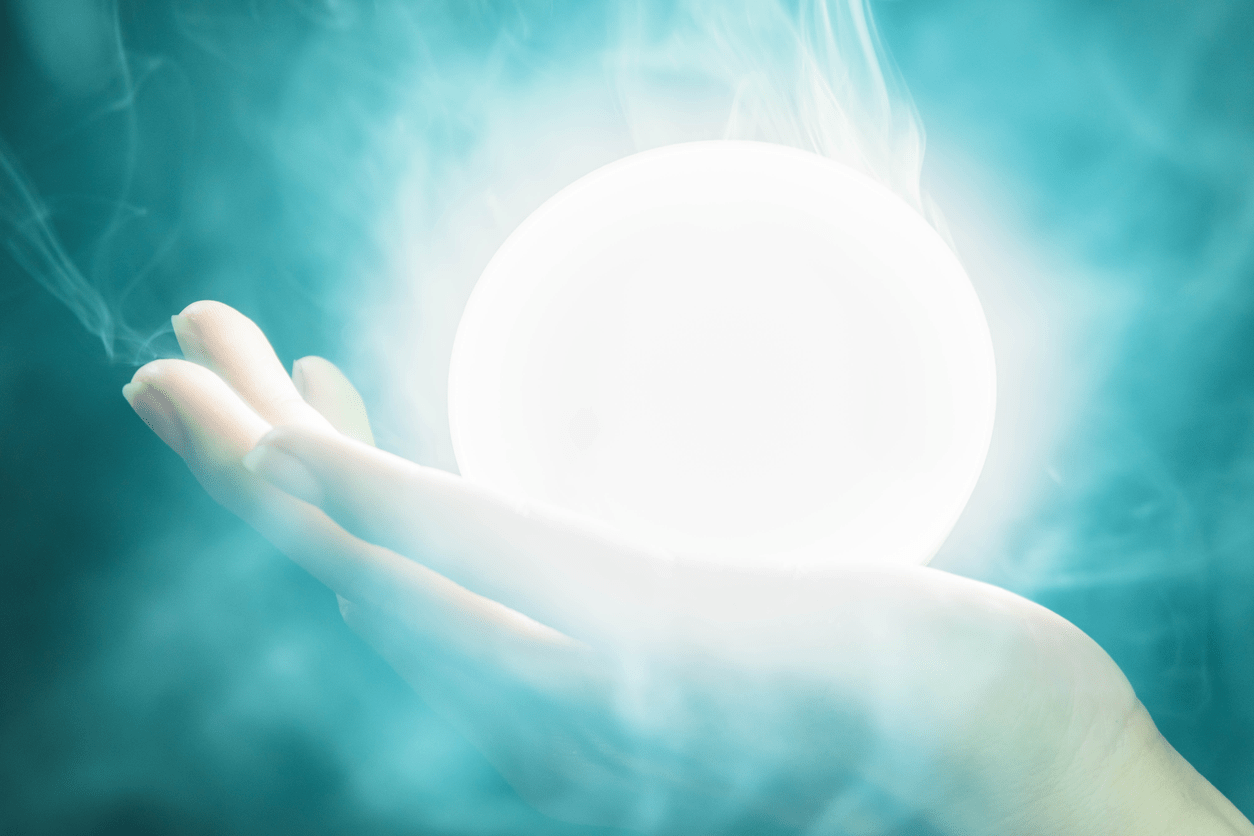 Destiny is never written in stone, and the path we choose to follow may even surprise the universe, and ourselves. You should never give up on something that means the world to you, and you should never let anyone tell you otherwise. We may live multiple lifetimes, but we should make each and every moment count. No-one is born perfect, and no-one expects greatness straight away. Every endeavour requires hard work, determination and self-belief, and the knowledge that you may not always succeed, but that's no reason to give up. So regardless of whether you're an Aries, Libra, Capricorn or Gemini, you have the ability to achieve anything you set your mind to. And even if you're a Scorpio, Sagittarius, Cancer or Pisces, you may still experience setbacks, but that's no reason to stand back and let the doubt take over. And finally, a Taurus, Leo, Virgo or Aquarius can stand proud and take on anything the world throws at them, and find a destiny they may never have thought possible. And should any star sign require further spiritual guidance, then we know our telephone psychic readings can help. Providing support for everything from career advice and your love life through to living arrangements and big life choices, they'll keep your life goals and spiritual growth at the forefront, and ensure you build the confidence you need to move forward with life. To speak to one of our psychic readers, please call today on 09057897752 (calls cost 80p per minute plus your network access charge) or on 01618640152. Putting your destiny back in your hands, our psychic readings will help no end.
Comments
No comments have been made yet
Create a Psychic Sofa account today!
Get access to exclusive account features such as:
Psychic Sofa Wallet
10% extra free minutes
Online & phone top ups