Declutter Your Life During The Coronavirus Lockdown
Clutter can distract you, weigh you down and even invite chaos into your life. With the coronavirus lockdown being stressful enough, we wanted to provide some top tips on how to declutter your life during the coronavirus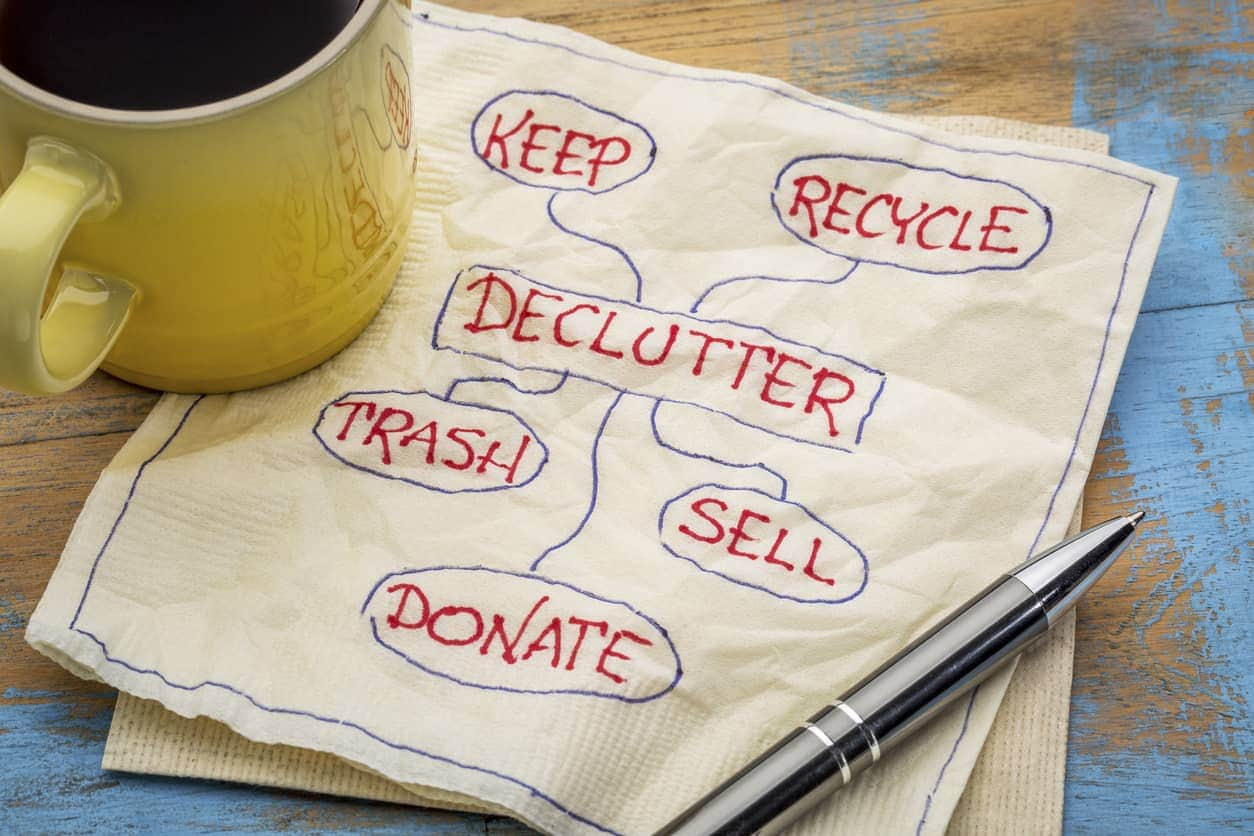 Unless you're Marie Kondo - the organisational consultant who finds joy in the art of tidiness, it's likely that there's at least some clutter in your life. And though a little clutter isn't too bad, excessive clutter is often a sign and cause of stress, which can affect every facet of your life. Clutter can distract you, weigh you down and even invite chaos into your life. With the coronavirus lockdown being stressful enough, we wanted to provide some top tips on how to declutter your life during the coronavirus lockdown - so that your mental health and happiness can be at optimal levels.
We also know that tackling clutter can be an overwhelming task if you don't know where to begin, but by taking time out of your busy schedule to rid your life of clutter during the coronavirus, or using it as a distraction while you're stuck at home, we know that you will see and feel the impact, immediately. So, let's begin…
How To Declutter Your Life During The Coronavirus Lockdown
Define Your Routines
Now that we're all stuck at home due to coronavirus, many of our daily routines will be out of whack - that's if we even have any. Many of us don't set routines in our daily lives and tackle our obligations, tasks and responsibilities rather haphazardly. Without planning and structure, it can lead to being unproductive.
While at home during the coronavirus, start batching your tasks together. For example, instead of doing your laundry a few times a week, why not do it all in one day, because then it's all done. Similarly, while working, batch client calls together - one after the other, so that the rest of your day can be focused on written work and online team meetings. Writing weekly and daily tasks down also ensures that you get everything done, and having a routine will bring a new sense of calm and order to your life.
Declutter Your Home During The Coronavirus Lockdown
Well, if we're going to be stuck at home during the coronavirus, we should make it a place that we love to be. Living in a mess is not only stressful, but consider all the germs flying around. There are lots of great home decluttering tips we can give you, including:
Once you've successfully decluttered, we know that you'll feel a sense of achievement and notice the benefits this feeling brings. At some point, clutter may begin to form, so instigating a clutter check once a month can get you back on track. With the coronavirus keeping us at home, now really is the time to declutter your life, and make it a better one.
For additional help with your spiritual health, please don't hesitate to get in touch with one of our dedicated and trusted psychics today. You can reach them on 09057897752 (calls cost 80p per minute plus your network access charge) or on 01618640152.
Comments
No comments have been made yet
Create a Psychic Sofa account today!
Get access to exclusive account features such as:
Psychic Sofa Wallet
10% extra free minutes
Online & phone top ups