Have fun on Halloween - Do something different!
Halloween is soon to arrive at our doorsteps with lots of exciting surprises, here is some information on how to make the most out of it! 
The History of Halloween
As many of us know Halloween is a yearly holiday observed around the world on October 31st, which is the eve before the Western Christian feast of All Hallows. (All Saints Day) .This is where those who have attained the saintly vision in Heaven come together and celebrate.
It has been argued that "Hallows' Eve" initially incorporated traditions from the paganism and the harvest festivals that took place. The actual idea of "trick or treating" stemmed from the late medieval practice of "souling" where the poor would go door to door on Hallowmas (1st November). They would receive food in return for prayers. Now if you are wondering why we dress up on Halloween the actual idea seems to have risen from the Druids so history explains:
Samhain was the name of the Druid - god of the dead. The Druids were a religious order amongst the Celts. Therefore on the special day, they would try to appease their Lord of Death by dressing and the Druids also believed that witches rode on broom sticks and that ghosts were the cause of supernatural occurrences.
The dressing up was also said to be done so that the spirits of the dead would not recognize people. The Druids would actually sacrifice animals and sometimes humans and dress in these animal skins. Wearing these clothes, they were then said to engage in fortune-telling! Halloween has a strong psychic importance for many believers and because Halloween is seen as a rather spooky and dramatic event this may correlate with our own senses and inspire us to dig a little deeper into our own gifts. This is the perfect time to think about our own abilities, throw a psychic party or think about creating a new event. Even if you have never tried gazing into a crystal ball or using tarot cards, now could be the time to have that bit of fun, making room for new meanings in your life.
Have fun on Halloween!
Create a psychic Halloween atmosphere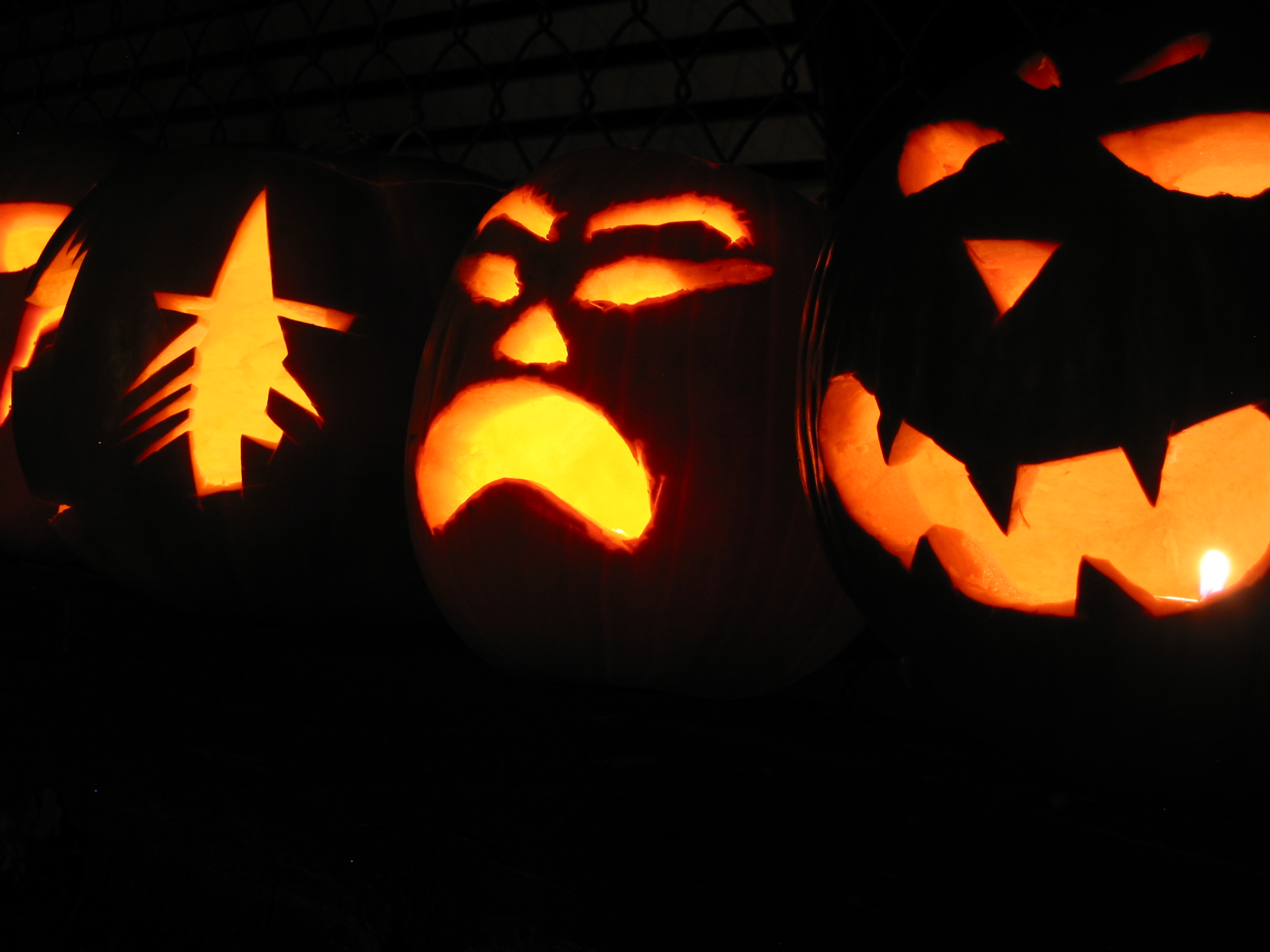 Buy a pumpkin and make it into your own spiritual lantern. Why not be a little creative and try sculpturing a face that makes you happy? It doesn't have to be evil or wicked! It can be calm and peaceful. To double up the action invite your friends round to take part in the activity. You could also invest in some crystals, candles, smudge sticks, tarot cards, or even playing cards! Write out a list of things you wish to try.
Make your own mask!
Even if you are not very creative, this doesn't matter. Why not think of a mystic character that you feel represents you? You might already have seen your spirit guide and wish to draw him/her out. Or you could try drawing out a character from the tarot deck such as The Hermit or perhaps the King of Wands, this is a fantastic way to get involved with New Age matters if you are a new starter. You may even wish to draw out planets in the sky that connect with astrology or research the characters that are spoken about in Greek Mythology such as Hades or Hermes. Do what feels natural, even if you want to dress up as a fairy – just have fun!
Make up your own treat or dare!
If psychic matters have always interested you but you haven't yet got round to experimenting with them then this could be the perfect season to try out a few new things by hosting your own party and making up a "trick or dare" activity.
Here is how:
Simply make some note cards of spiritual activities you would like to experiment with those around you, (whatever comes to mind).
Rune reading
Tarot card reading
Crystal ball
Psychometry
Ribbon reading
Crystal reading
Palm reading
Sit in a circle with a few friends/associates having made up a bag of "Treat or Dare" note cards. Then pass the bag around the circle as if you were playing "pass the parcel" with some spiritual music in the background. Whoever the bag lands on has to pick out a card. If it lands on a dare to do a reading or activity then that person freely gets to pick who they practice on. If it lands on treat then have some lovely crystals or tumblestones ready to hand out! Perhaps even some home made treats or whatever you feel adds to the Halloween vibe!
Have fun and Happy Halloween!
With love and light x x x
Comments
No comments have been made yet
Create a Psychic Sofa account today!
Join the Psychic Sofa Community Today and get access to:
Get notified by (FREE) SMS text when a reader becomes available!
Latest offers and members only exclusives
Add favourite readers to your profile