Crystal Healing For The Spring Equinox
With the spring equinox quickly approaching, now is the perfect time to enlist our Psychic Sofa readers and delve into the world of crystal healing stones. But how might they help you? Let's take a look.
Crystal healing has been used throughout many cultures for centuries. With continued developments in health science, crystal healing is most commonly used nowadays in conjunction with modern medicine as a complementary treatment option. Crystal healing is becoming ever more popular, especially as we draw closer to the spring equinox. So, without further ado, here is the ultimate guide to crystal healing stones for the spring equinox.
For a personal, in-depth psychic reading and more information on how crystal healing might have a positive impact on your daily life, get in touch with us today by calling 0905 789 7752 (calls cost 80p per minute plus your network access charge) or 0161 864 0152, or use our Psychic Sofa app.
How Can Crystal Healing Stones Help You?
In many ancient cultures, crystals were believed to have healing properties, and even medicinal properties. In this sense, we might even refer to them as a traditional medicine. In Ancient Greece, Egypt, and China, crystal healing stones were used to balance the energies in our lives.
Healing crystals are thought to help you to get rid of any negative energy, and replace it with positive energy. Thus, one of the main benefits of crystals is getting rid of all the bad energy in your life. However, that's not all they can do - namely, they can promote health, wealth and love.
Let's take a look at some of the most common crystals, and what they can support and heal.
Health
Clear quartz crystal - all energies

Obsidian - incredibly dark crystals aiding in processing and moving on

Amethyst - purify and increase willpower

Bloodstone - blood-related ailments

Jasper - stress
Wealth
Jade - luck

Sapphire - prosperity

Turquoise - luck

Tiger's Eye - motivation
Love
Moonstone - inner strength

Rose quartz - love and trust - you can get these stones in necklace form from Maha Rose

Ruby - sexuality
The science behind healing crystals is highly contested. Over the years, there have been numerous studies into the use of crystal healing stones. Though some scientific studies discredit crystal healing as a pseudoscience, many more disagree.
However, even some of these studies disagree that it is the power of crystals doing the healing - instead, they believe that they provide a placebo effect, and it is the power of our own mind that allows us to heal.
Nevertheless, whatever you believe, crystals and raw stones are made from the elements of the Earth, and thus must possess natural energy or an energy field. As we too are made up of energy, this allows us to interact with the energies of the stones and direct energies from one to another.
Thus, whether you believe that you are holding a stone of success or in the healing power of suggestion, it doesn't matter. No matter what, it all comes down to the power of energy, which can have a huge impact on emotional balance, hormonal balance, and mental health.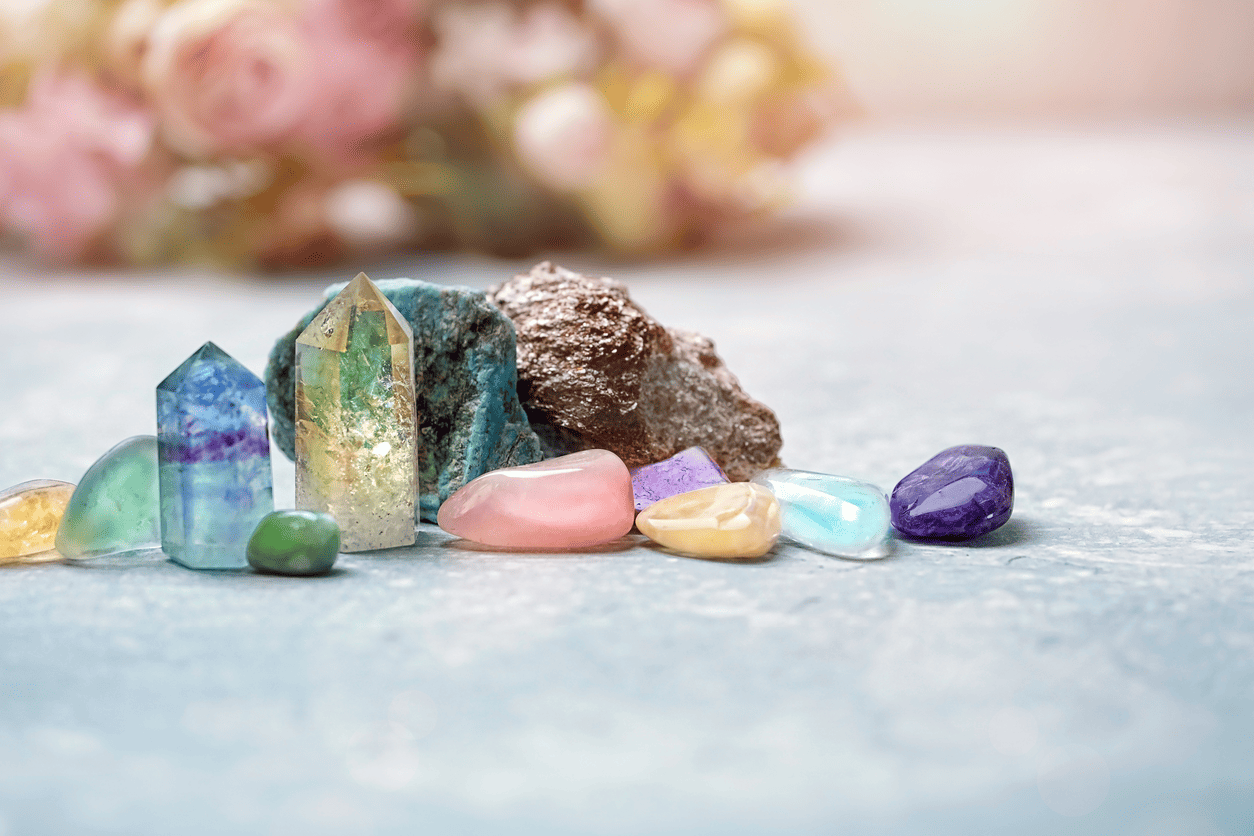 What Is The Spring Equinox? Why Is It Important?
The spring equinox, at its most basic, is the first astronomical day of spring in the Northern Hemisphere. You might also have heard it called the March equinox or vernal equinox. In 2022, the spring equinox falls on Sunday 20th March at 3.33pm UK time.
More specifically, the spring equinox occurs when the sun heads north and crosses the celestial equator. After this occurs, the Northern Hemisphere will appear to be closer to the sun due to the tilt of the Earth's axis. This means that the weather will become warmer, hence marking the start of spring.
Conversely, the March equinox marks the start of autumn for the Southern Hemisphere, as this area of the world will be tilted further away from the sun.
As this is when the sun aligns with the equator, the spring equinox is the zero point of sidereal time, which is a timekeeping system used by astronomers to track and lock astronomical objects. Due to this, it is also the zero point for right ascension, which is linked to how we calculate our rising, or ascendant, signs in the Zodiac birth chart.
The Importance Of The Spring Equinox For Crystal Healing
Spiritually speaking, it is said that the spring equinox signifies new beginnings and vitality. This means that it is particularly significant for those who use crystal healing, as it is the perfect time to let out the old and let in the new.
You can either carry the crystals around for their help in daily life or you can have a crystal healing session that targets the Chakra points on the body. There are seven Chakras in the body that correspond to certain organs and influence our physical, emotional, psychological, and spiritual selves.
Specifically target the throat Chakra, heart Chakra, or wherever you feel your trouble lies, using the crystals to align and open them. Ensuring that our Chakras are aligned and open will allow you to effectively use the energy around you to heal.
In other words, crystal healing helps to open blocked Chakras, promoting all-round health and wellbeing. And, what better time to do this than the spring equinox, which brings with it the energy of new beginnings as the sun aligns with the celestial equator.
How Psychic Readings Can Teach You More About Crystal Healing Stones
If you are a complete beginner to crystal healing or would like to know how crystal healing stones might help you personally, why not visit a crystal therapist or have a psychic reading? Psychic readings can help you to determine how crystal healing stones might be applied to your life and assist with your own personal experiences.
At Psychic Sofa, our psychics are experts in everything from crystal healing to zodiac signs, using talents such as tarot card readings and clairvoyance to assist you throughout your life. For a personal, in-depth psychic reading, get in touch with us today by calling 0905 789 7752 (calls cost 80p per minute plus your network access charge) or 0161 864 0152, or use our Psychic Sofa app.
Comments
No comments have been made yet
Create a Psychic Sofa account today!
Join the Psychic Sofa Community Today and get access to:
Get notified by (FREE) SMS text when a reader becomes available!
Latest offers and members only exclusives
Add favourite readers to your profile